UPDATE: Sunday 2:42 p.m. ET: Pakistani Taliban faction tells AP it's responsible for the Easter bomb attack in a Lahore park.
ISLAMABAD (TheBlaze/AP) — The death toll in a bomb blast that occurred in a park in the eastern Pakistani city of Lahore on Sunday has climbed to 60 people, with 300 reported wounded, a local health official said.
Many of the injured are in critical condition, Salman Rafiq, a health adviser to the chief minister of Punjab province said.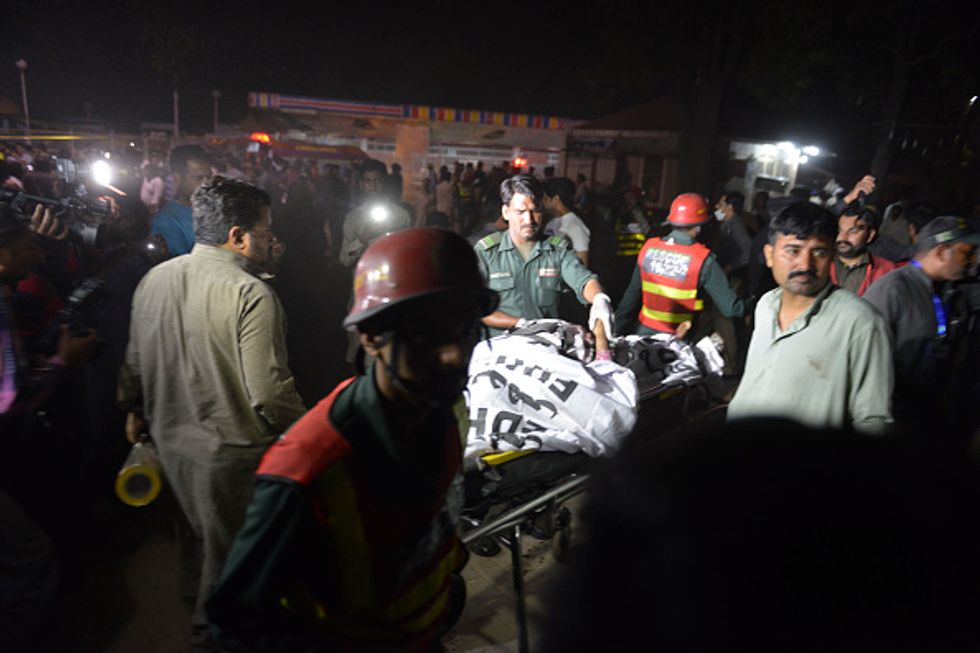 Pakistani rescuers use a stretcher to shift a body from a bomb blast site in Lahore on March 27, 2016. (ARIF ALI/AFP/Getty Images)
The explosion took place near the children's rides in Gulshan-e-Iqbal park, local police chief Haider Ashraf said. He said the explosion appeared to have been a suicide bombing, but investigations were ongoing.
The area was crowded with Christians celebrating the Easter holidays, and many families were leaving the park when the blast occurred, Ashraf said.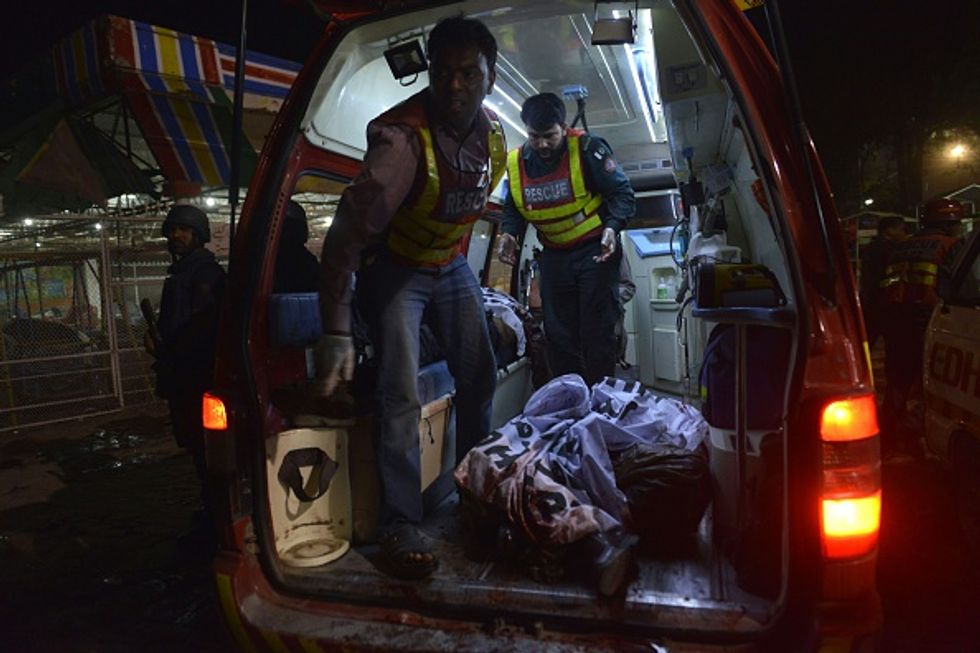 (ARIF ALI/AFP/Getty Images)
Ashraf said the park was manned by police guards and private security guards. "We are in a warlike situation and there is always a general threat but no specific threat alert was received for this place," he added.
Footage broadcast on local television stations showed chaotic scenes in the park, with people running while carrying children and cradling the wounded in their laps.
A witness, not identified by name on Pakistan's Geo TV station, said he was heading toward a ride with his wife and two children when he heard a huge bang and all four of them were thrown to the floor.