A Minnesota man has sparked a controversy after he invented an easily concealed gun that appears to be a cell phone, which some critics are calling dangerous and reckless.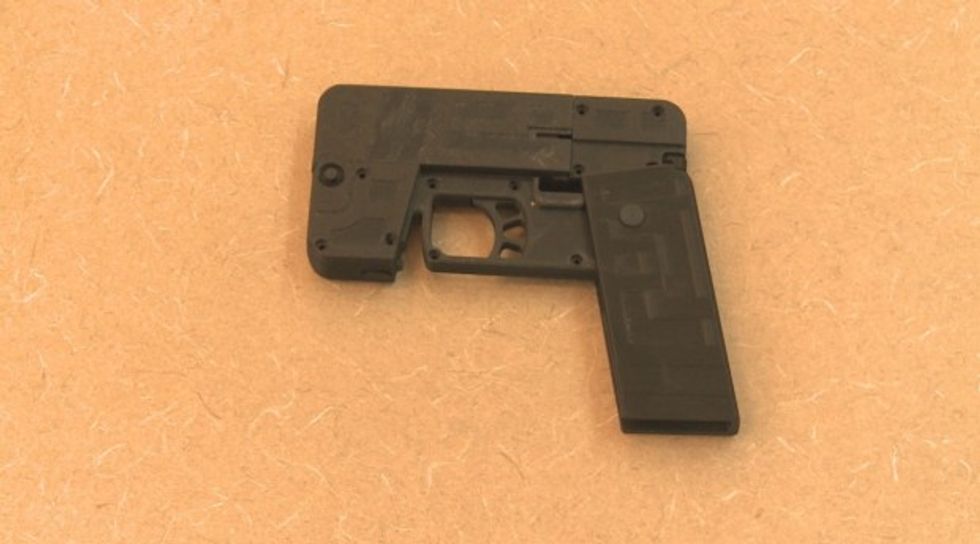 Image source: WILX-TV
Kirk Kjellberg told WILX-TV that he invented the phone-like gun after a child spotted his concealed weapon in a restaurant and fellow patrons stared at him.
Kjellberg said that he invented the Ideal Conceal "more so for people that want to be able to carry a gun when they need to and not have to engage other people about why they're carrying that gun."
According to Ideal Conceal's website, the double-barreled .380 caliber weapon is expected to be available for purchase this fall at a list price of $395.00.
Kjellberg said he has been contacted by Homeland Security and is wiling to work with law enforcement agencies to ensure that their officers are trained about the weapon.