An MSNBC reporter covering the 2016 election said Monday that reporters are not tougher on Republican front-runner Donald Trump because they are trying to protect their access to him.
The admission from national reporter Tony Dokoupil came after "Last Word" host Lawrence O'Donnell noted radio personality Charlie Sykes, who conducted a pointed interview with Trump Monday, was surprised the media hasn't been tougher on the billionaire.
Dokoupil argued that Sykes did a "one and done" style interview with Trump — a luxury he said is not afforded to journalists who regularly cover the billionaire.
"People who are on the beat, people who work for our network, they have to keep that relationship going for a long, long time," Dokoupil said. "Charlie did not have that burden."
O'Donnell immediately pushed back against Dokoupil's assertion.
"Well, I don't think the fact that you have to cover Donald Trump means that you have to then play softball with him so that you can guarantee he will speak to you another time," the host said. "Once the mission of the interview is to get the next interview with the same person, we know how soft that interview is going to be."
After Dokoupil's comments stirred debate online, he turned to Twitter to double down on his remarks.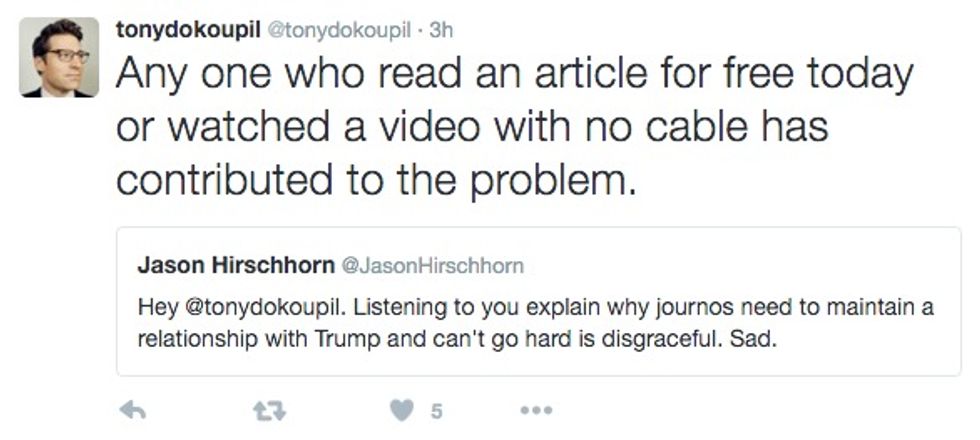 Image source: Twitter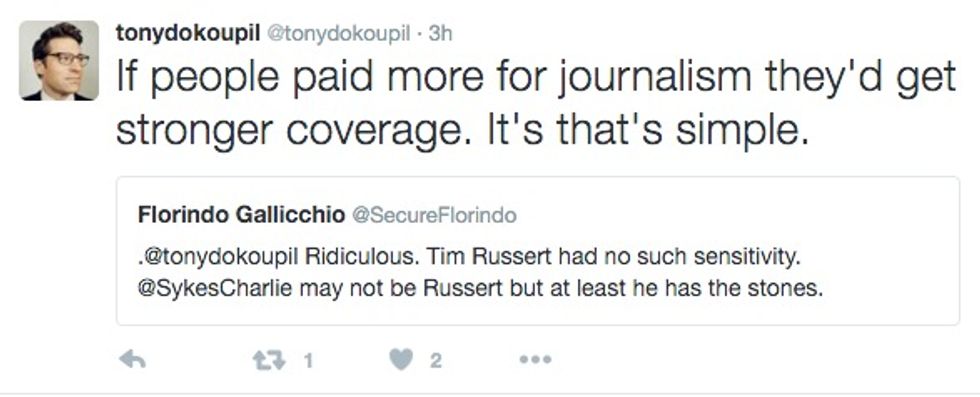 Image source: Twitter

Image source: Twitter
And, while O'Donnell didn't offer direct comment on his Twitter account, he did retweet some conscious messages.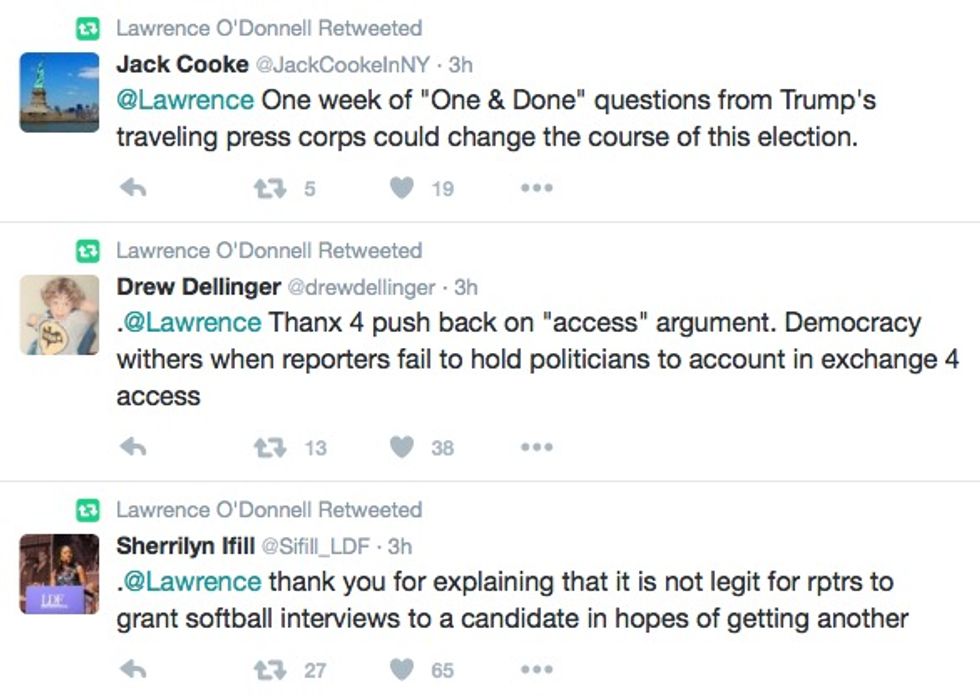 Image source: Twitter
—
Follow the author of this story on Twitter and Facebook: