A new roller coaster just opened Friday at a theme park in the United Kingdom -- and it's throwing riders for a loop even before they get on the ride.
"The Big One" at The Big Sheep amusement park in Devon, United Kingdom, greets guests with a sign at the entrance that warns them not to shout or scream while on the ride.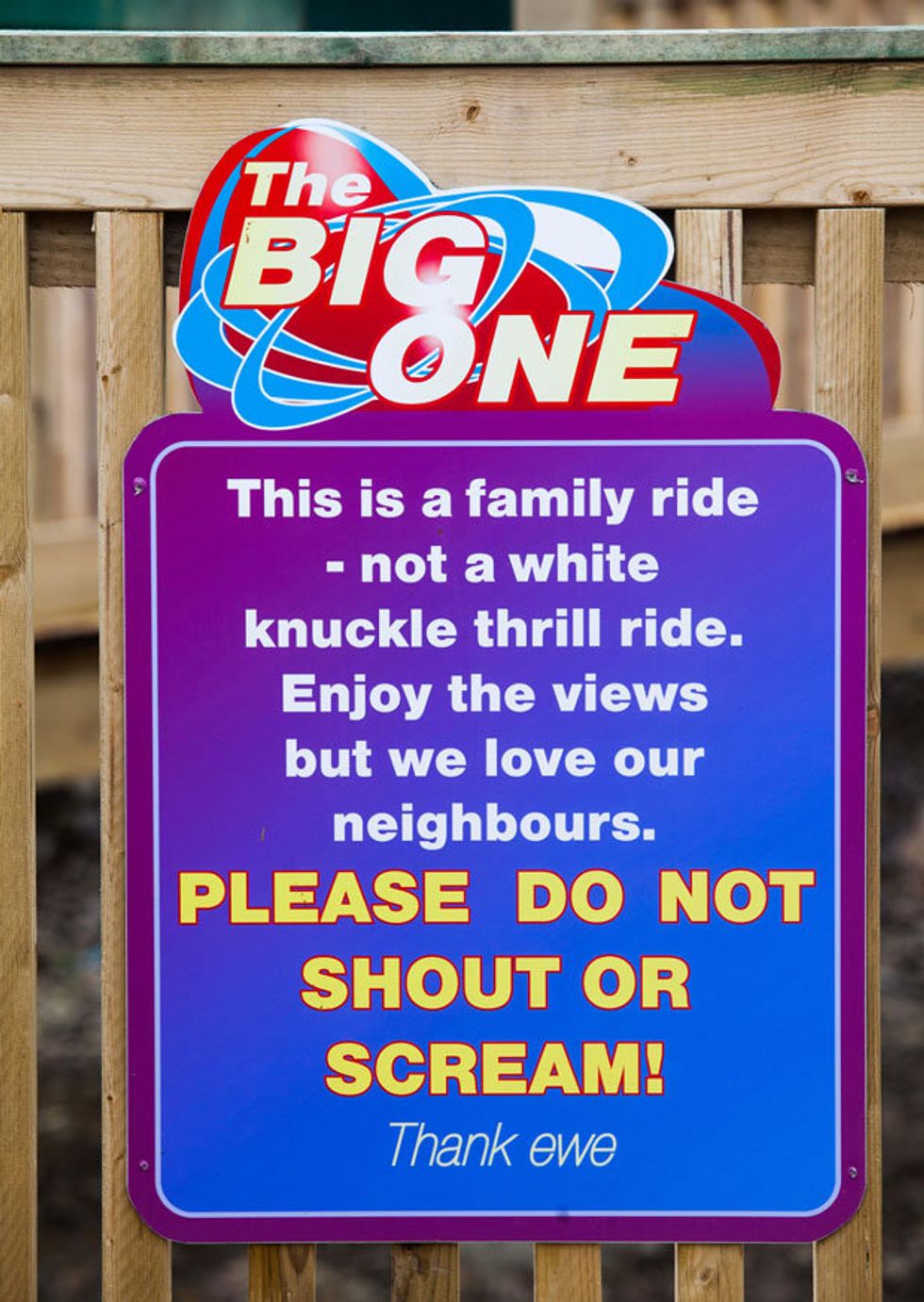 Image source: Facebook/Exmouth Borders
A sign posted at the entrance to the coaster makes it clear: "This is a family ride – not a white knuckle thrill ride. Enjoy the views but we love our neighbours. PLEASE DO NOT SHOUT OR SCREAM! Thank ewe."
The park opened the coaster after a five-year battle with nearby residents who said the noise would be "intrusive." At 42 feet high and 1,300 feet long, the attraction is "Devon's biggest, highest and longest roller coaster," Fox News reported.
Rick Turner, the park's director, has also promised to work with noise consultant specialists "to ensure there are bunds [barriers] to reduce any noise impact," according to the Mirror.
But Andy Hine of the Roller Coaster Club of Great Britain said he doesn't know how the park can even enforce a "non-screaming rule," saying that such noise isn't illegal and is "only the sound of people having fun," the Daily Star reported.
(H/T: Fox News)
–
Follow the author of this story on Twitter and Facebook: