It appears a former star of the TV series "Scandal" may be finding it difficult to keep Hollywood scripts from seeping into real life.
The wife of actor Columbus Short on Tuesday claimed that he cheated on her — and Karrine Steffans took her case to social media.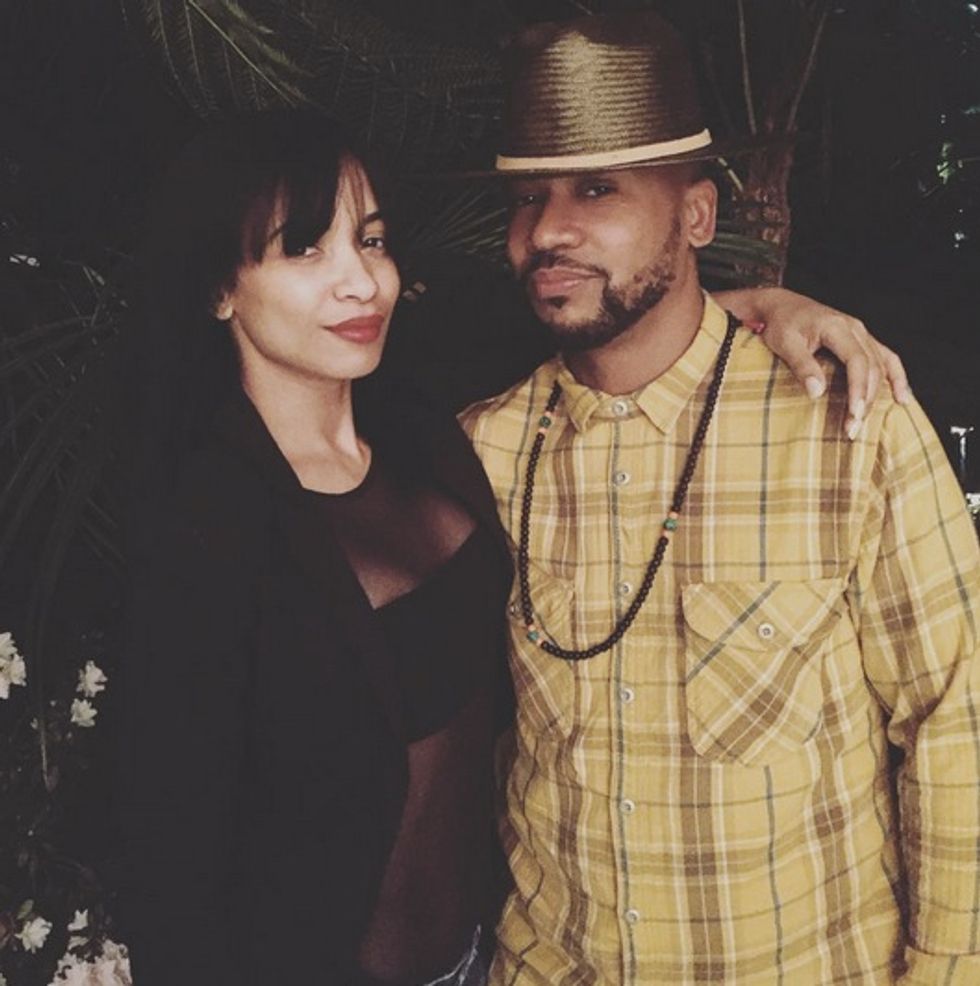 Image source: Instagram
"Somebody come get @officialcshort cheating ass and all his s***," she posted on Instagram, tagging two women she appears to claim slept with Short and including a photo of her husband sitting quietly in a chair with clothing strewn all over the floor.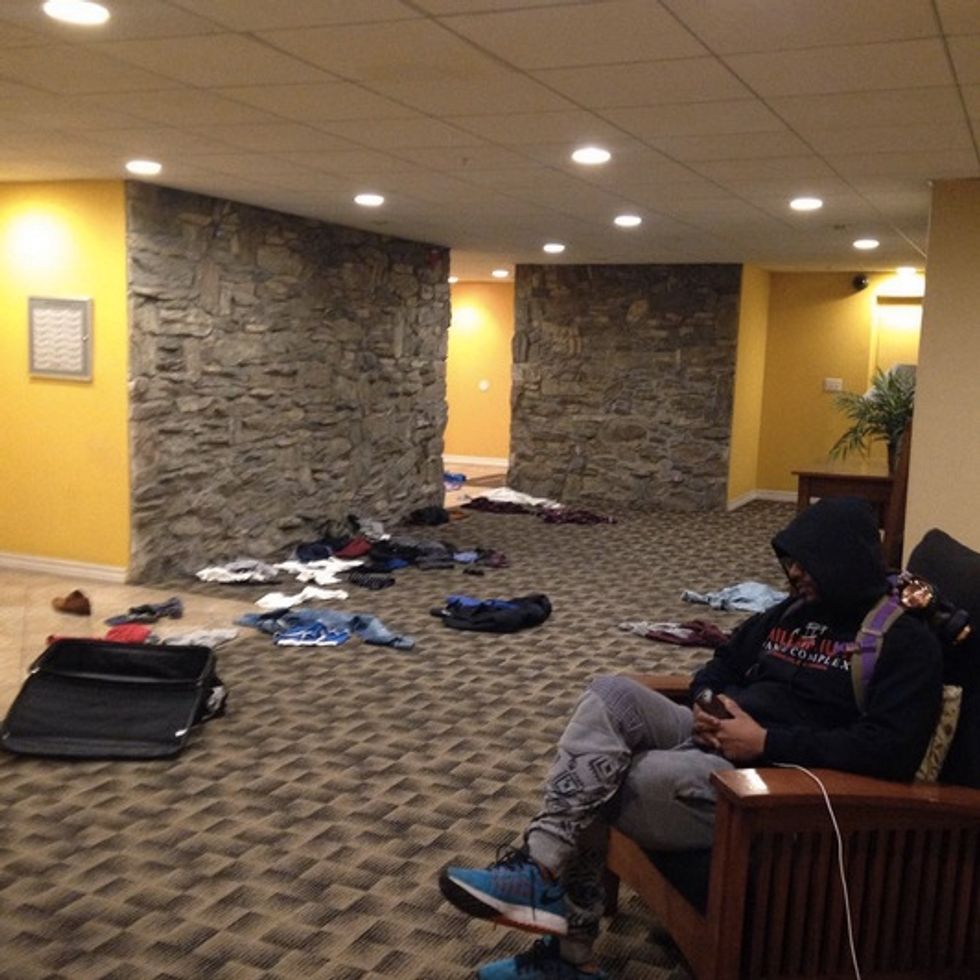 Image source: Instagram
The 37-year-old Steffans — a well-known rap "video vixen" from the late 1990s and early 2000s and now an author — added a clip of the mess, apparently after having confronted Short.
(Content warning: An F-bomb is about to drop)
"Nobody has anything to say," she says in the clip. "Nobody has anything to f***ing say. Oh hi, Columbus. You OK? You feeling OK? OK."
Steffans also hit Twitter: "@ColumbusShort1 Out here f***ing everything moving, ain't got a penny to his name and no place to live. N****, bye."
Last month Short's marriage to Steffans was disclosed on The Jasmine Brand, along with the actor's new music video "50 Shades," which includes snippets of the couple's private wedding.
"This is the side certain people didn't want the world to see but I wanted everyone to know how amazing he is and how happy we are, finally," Steffans told the outlet at the time.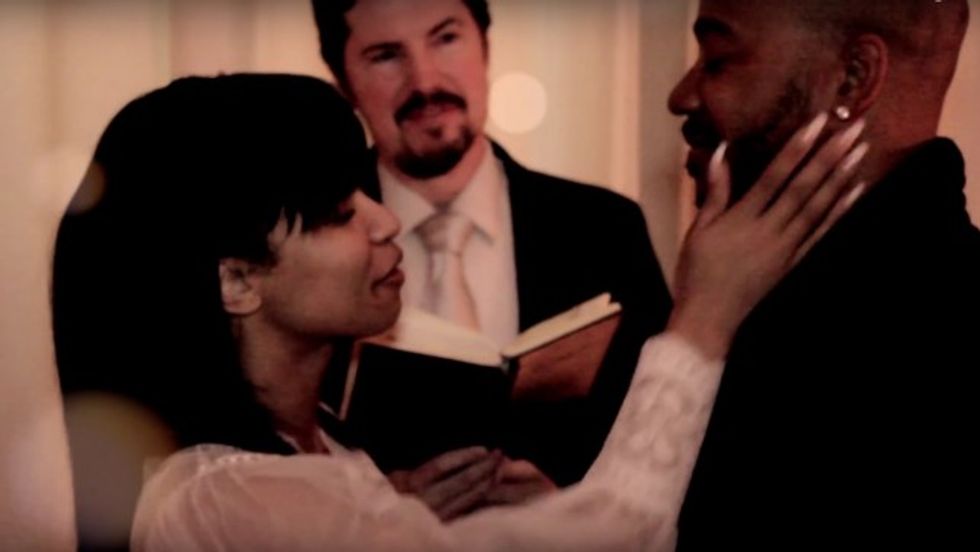 Image source: YouTube
"I think our stories, separately and together, are proof of what God can do and of what happens when you are equally yoked and aligned with someone who really just wants the best for you," she added to the Jasmine Brand. "We have both been in some pretty terrible relationships and marriages and are so blessed to have found each other. We took the time to grow our friendship into a partnership, and we celebrate that in everything we do, now."
Amid his marriage to Steffans, it was rumored that Short hadn't finalized his divorce from Tanee McCall, the New York Daily News said.
On the heels of his domestic violence arrest, Short and McCall separated in 2014, the Daily News said, adding that Short was arrested other times recently — including for a restaurant fight. Short left "Scandal" following the show's third season.
"I'll be candid. I was struggling with drugs," Short said on "Access Hollywood" in late 2014. "I had a lot on my plate, and you know, I was using unhealthy ways to kind of self-medicate and deal with a lot of heavy duty stuff in my life. The real drugs — I did cocaine. I was doing cocaine and drinking a lot, and trying to balance a 16-hour work schedule a day, and a family, and, I just lost myself back then."
(H/T: Daily Mail)