Anthony Cumia, the former co-host of the popular "Opie and Anthony" radio host, is headed to rehab.
Cumia made the unexpected announcement on "The Anthony Cumia Show," his web-based program. He said he will step away from his show for the entire month of April.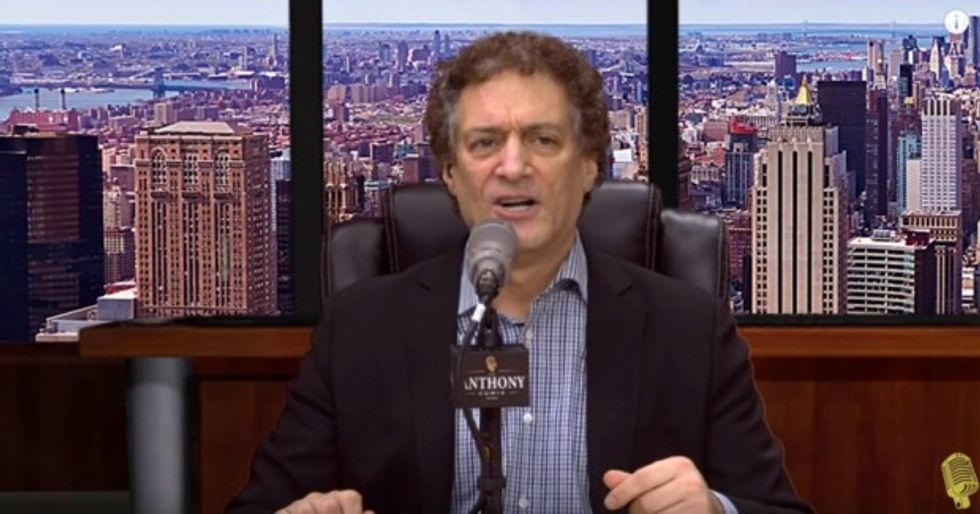 Image source: "The Anthony Cumia Show"
"I'm gonna be away. I will not see the month of April here," Cumia said. "Saturday, I am taking a plane out of here. Let's just say relaxing, learning, rehabilitating is a word that could be used."
He later added, "After this whole thing is said and done with, I might have a better understanding as to how I should proceed in the future and perhaps not get myself embroiled in legalities and what not that have plagued me."
Cumia's latest brush with controversy occurred in December when his then-girlfriend accused him of assaulting her and posted video of her claims online. He was later arrested and pleaded "not guilty" to the charges.
The personality is also famously known for throwing wild parties at his upscale Long Island home.
Cumia was joined on the air by comedian Jim Norton and radio personality Ron Bennington.
"You had a good run," Bennington said. "I brought this up to you 16 years ago. You had a hell of a run."
---