The U.S. government announced that it will fine the Terminix pest-control company $10 million Tuesday over its illegal use of a toxic pesticide at a resort in the U.S. Virgin Islands that made a family of four ill in 2015.
According to CNN, the family from Delaware was vacationing in the U.S. Virgin Islands and became "seriously ill when the unit below them was fumigated."
The Justice Department said that the pesticide caused "serious injury to and hospitalization of the entire family."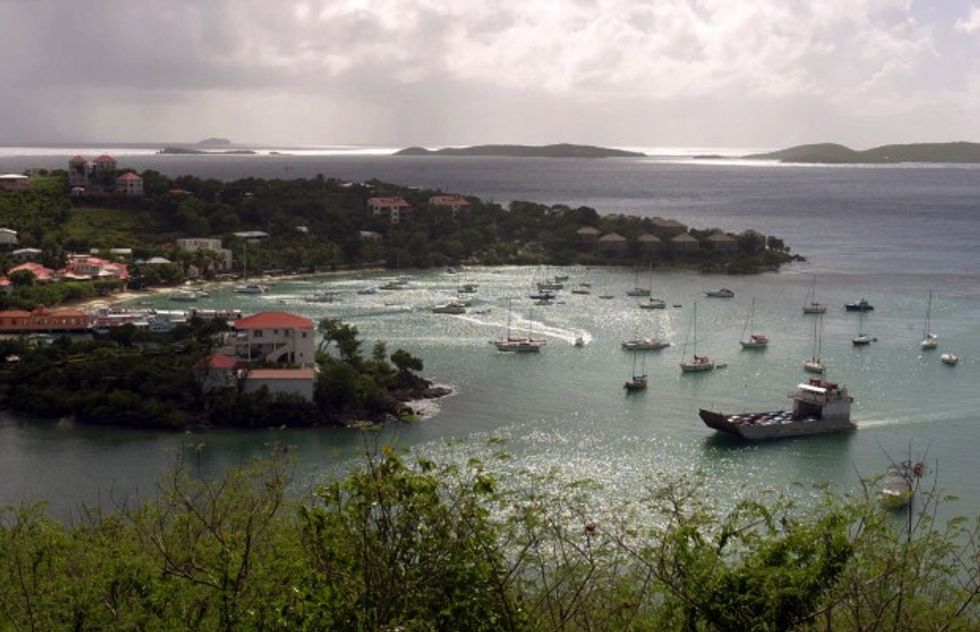 A ferry boat enters Cruz Bay, in St. John, U.S. Virgin Islands. A criminal investigation was launched following a March 2015 exposure to pesticide poisoning at the Sirenusa Condominium Resort in St. John. (AP Photo/Tomas van Houtryve, File)
The Associated Press reported that "two teenagers were hospitalized in critical condition and have permanent neurological damage while their parents had to undergo therapy."
According to the Justice Department, Terminix will "make good faith efforts to resolve past and future medical expenses for the family through separate civil proceedings."
"When you break a law that protects public health, there are real victims and real consequences, as this case tragically shows," Cynthia Giles, assistant administrator for the EPA's Office of Enforcement and Compliance Assurance, said in a statement. "This incident illustrates how important it is for EPA to enforce environmental laws and hold anyone accountable for endangering our safety. Today's charges should send a clear message to the industry, and directs important funds toward training programs to help ensure this can't happen again."
The EPA banned the indoor use of methyl bromide products in 1984.
The $10 million fine includes approximately $8 million in criminal fines, $1 million in restitution to the EPA and a $1 million community service payment to the National Fish and Wildlife Foundation.
At press time, Terminix had yet to comment on the fine.