The majority of Americans believe that religious liberty is on the decline (60 percent) and that Christians face increasing intolerance (63 percent), according to a new survey from LifeWay Research.
But while there's been an increase among those who believe that Christian intolerance is on the rise — up from 50 percent in 2013 — there's also a notable uptick among those who believe that American Christians complain too much about the manner in which they are treated.
In fact, 43 percent took this stand, an increase from the 34 percent that was found back in 2013.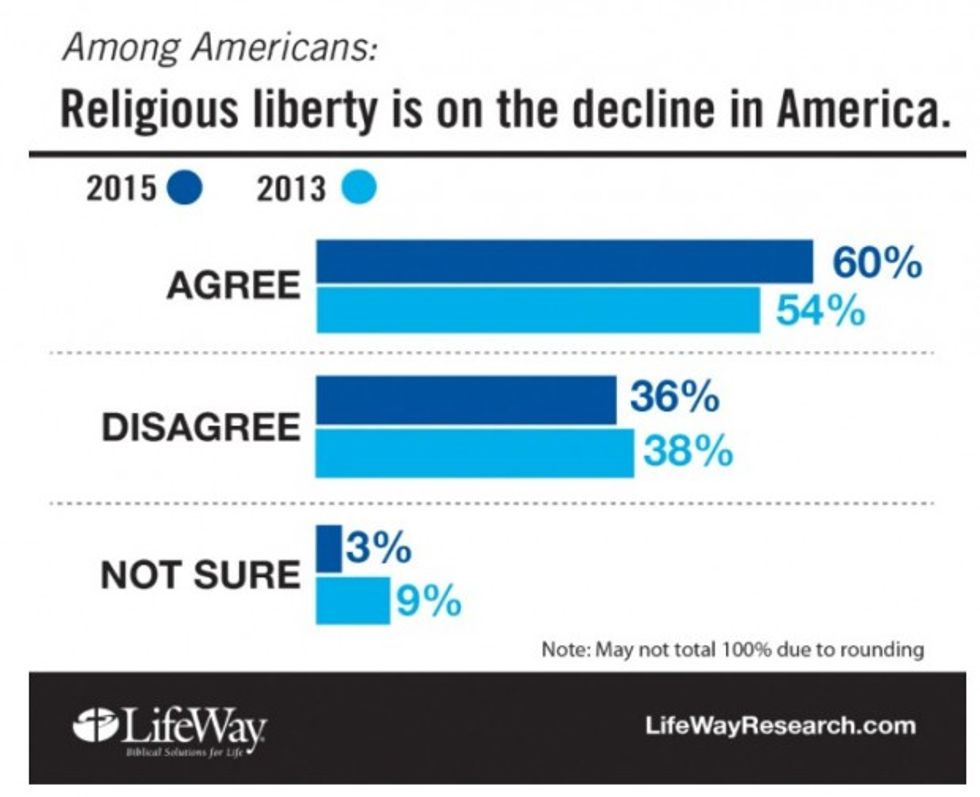 LifeWay Research
"More Americans worry the U.S. has a hostile environment for religious liberty," Ed Stetzer, executive director of LifeWay Research, said in a statement announcing the findings. "As this perception grows, some approve of it while others speak up against it."
He continued, "Christians are particularly sensitive to what they see as intolerance towards their faith, but they share a common concern with people of other faiths — that religious liberty in general is declining. And this perception is growing rapidly."
Seventy-one percent of self-identified evangelicals believe that religious liberty is declining, compared to 56 percent of Catholics and 46 percent of the "nones" — those who do not embrace a particular faith or denomination.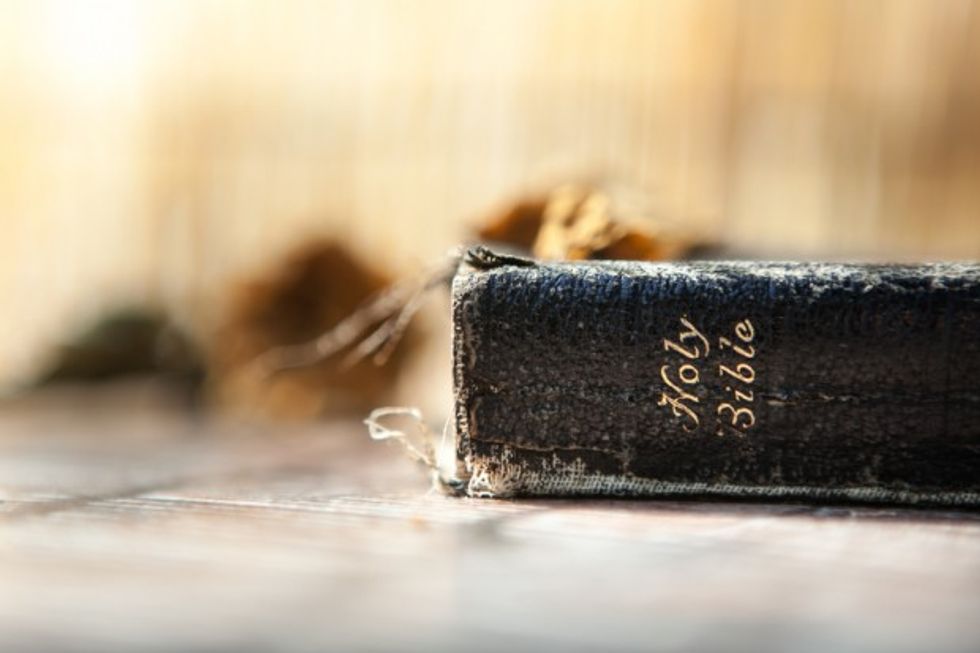 Photo credit: Shutterstock
Overall, 64 percent of Christians and 65 percent of those who subscribe to other faiths believe that religious liberty is on the decline.
LifeWay Research collected data from 1,000 respondents in Sept. 2015 and released the associated statistics this week, offering a lens into public perceptions at a time in which cultural battles and perceived acts of anti-religious bias continue to make headlines.
(H/T: LifeWay Research)
--
Front page image via Shutterstock.com.
--
Follow the author of this story on Twitter and Facebook: