Melissa Joan Hart has enjoyed a long and successful career in Hollywood, starring on hit TV shows like "Clarissa Explains It All," "Sabrina the Teenage Witch" and "Melissa & Joey" — and her new project, faith-based feature film "God's Not Dead 2," is also generating quite a bit of buzz.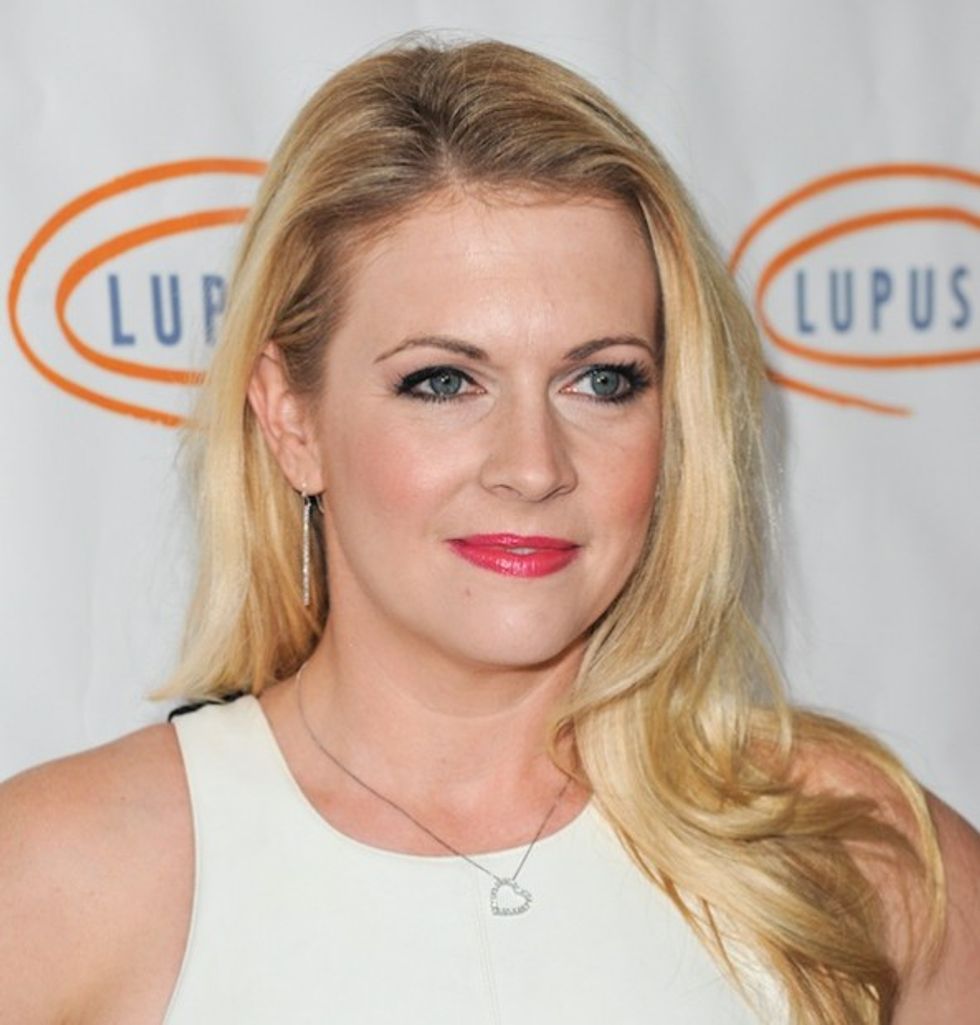 Actress Melissa Joan Hart (Richard Shotwell/Invision/AP)
Hart, who is a life-long Christian, told TheBlaze on Friday that she has received support from friends and family for her decision to appear in the latest installment of the "God's Not Dead" movie franchise, but said that she's also ready for any negative feedback from critics.
"I was ready day one for the persecution for this one, the spiritual warfare," she said. "I felt it mostly from my inner circle in the beginning."
Either way, Hart "expects persecution from all sides" and isn't at all dissuaded by the prospect, as she openly discussed her deeply rooted Christian faith, and shared her excitement over Friday's nationwide release of "God's Not Dead 2."
Hart recounted growing up Catholic before marrying musician Mark Wilkerson, a Baptist from the south; later, she found her way to a Presbyterian church.
It was her own inquisitiveness and questioning that she said helped to guide her spiritual path — a path that she continues traveling on, learning and growing along the way.
"Six years ago moved when I moved to Connecticut I found a community Bible study that I have just grown in," she said. "This year, for instance, I've really come to understand the holy spirit more."
Hart continued, "This film was another step toward that. It definitely helped me learn to defend myself a little."
The actress said that she is lucky to have had the chance to play a role in "God's Not Dead 2" that reflects her own personal faith, explaining how, throughout her career, she has taken small steps to try and live out her faith in God on the small screen.
"You will not see me in a TV show ever saying, 'Oh my God,' because I don't take that word lightly," she said. "And that's a very small example of how I've been able to influence my work a little bit. For me, it's a big step today, because it's written in every single script."
Hart said that there are simply other ways to make the same point without using the Lord's name in vain.
"Inside my Bible study, I'm a big hero right now," she quipped.
She also explained that she was attracted to the "God's Not Dead 2" film project after feeling as though the script offered up "a good story."
"First and foremost, we want to make a good movie. The character I was playing was very new to me," she said of Grace Wesley, the fictional teacher she portrays in the movie. "I had not really played a very introverted woman who stood by her faith, alone ... and she taught me a lot."
Hart said that it was a challenge to play Wesley, a Christian high school teacher who is quiet and subdued, yet finds herself in the middle of a boisterous battle over the separation of church and state.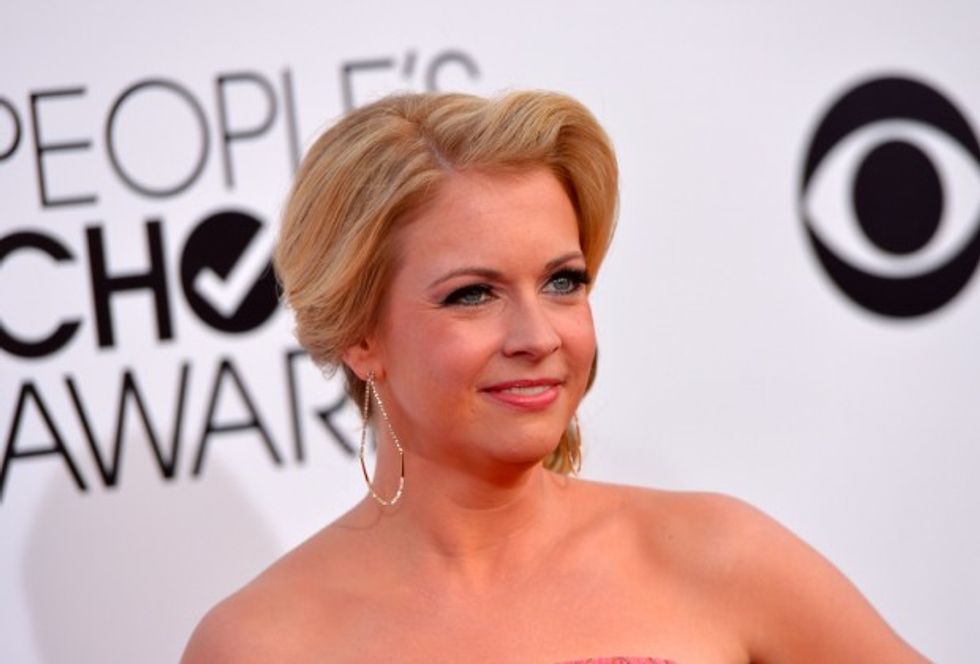 Melissa Joan Hart arrives at the 40th annual People's Choice Awards at Nokia Theatre L.A. Live on Wednesday, Jan. 8, 2014, in Los Angeles. (Photo by John Shearer/Invision/AP)
"I'm used to being large and funny and this was a lot of inner monologue," she said, saying that it was challenging yet rewarding to portray the character.
In the end, Hart said that she hopes "God's Not Dead 2" leaves audiences with a powerful message.
"We want to make a good movie that people come to and hopefully they walk away understanding tolerance a little more," she said.
--
Follow the author of this story on Twitter and Facebook: