Three women have been charged after allegedly beating another woman near a river in South Carolina.
Arlinda Craft, 18, Anns Leigh Hill, 19, and Megan Williams, 20, were each charged with second-degree assault and battery by a mob after allegedly beating up another woman near the Saluda River, WIS-TV reported.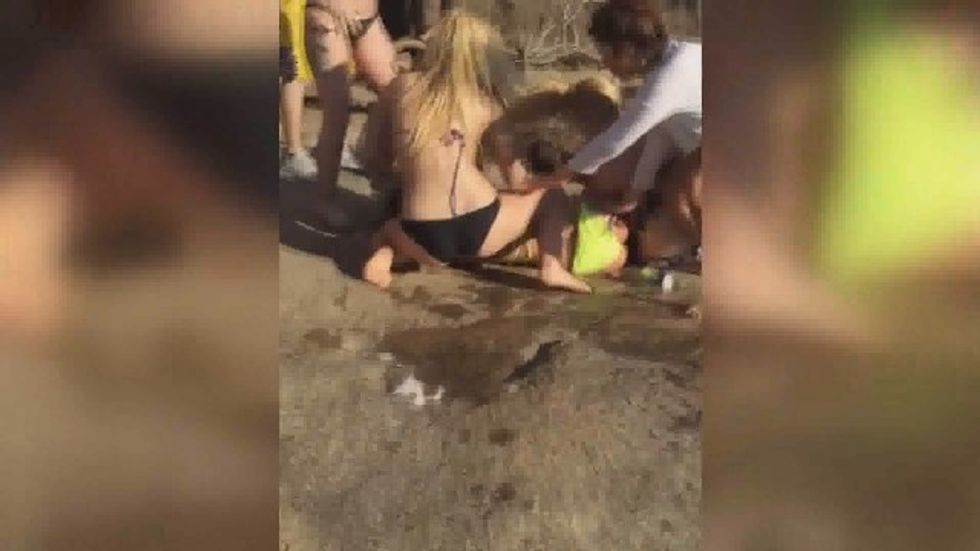 Image source: WIS-TV
The women reportedly knew the 20-year-old unidentified victim from previous issues. She told investigators that the trio pulled her by her hair and then threw her down on some rocks.
That's when she says two of the women held her down while the other hit her repeatedly.
"Have a good f***ing time at the river," one of them said while walking away from the injured woman.
The victim suffered a concussion, two black eyes, a bloodied face and a shattered nose, the New York Daily News reported.
The victim passed out from her concussion and was taken to a nearby hospital for treatment.
A spokeswoman for the Columbia Police Department said officials are still determining whether or not they will charge anyone else, including bystanders and the person who recorded the brutal beating.
Warning: Graphic video
(H/T: New York Daily News)
–
Follow the author of this story on Twitter and Facebook: