BRUSSELS (AP) – A Belgian Federal Police spokesman says reinforced security measures will be in effect when limited passenger service goes into effect Sunday at Brussels Airport.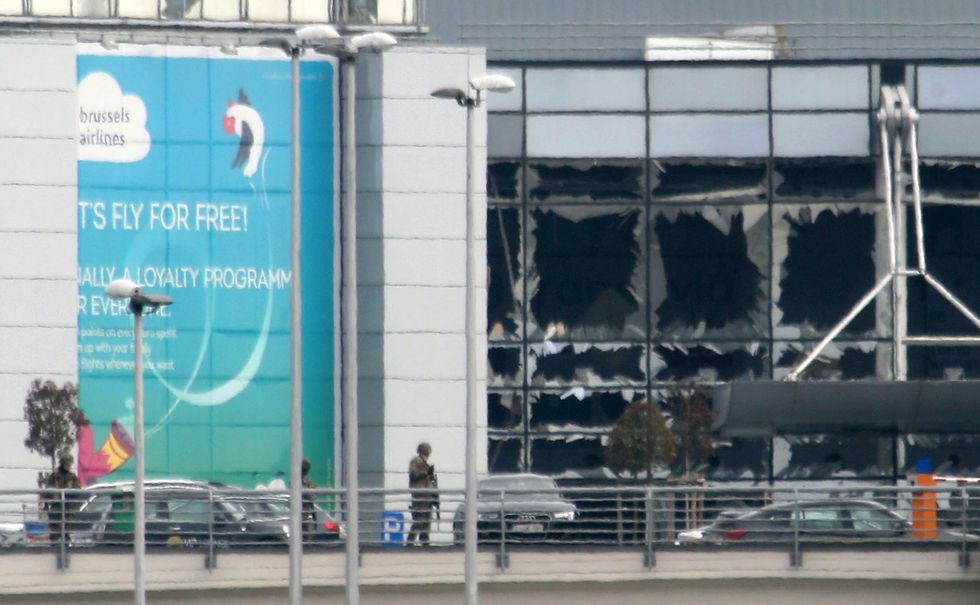 Crews and passengers being evacuated Zaventem Bruxelles International Airport after terrorist attcks. In the background glass front of departure hall appears to be blown out, on March 22, 2016 in Brussels, Belgium. (Photo by Sylvain Lefevre/Getty Images)
The airport has been closed since the March 22 suicide bombings that killed 16 victims at the airport and another 16 in the Brussels subway.
Police spokesman Michael Jonniaux says Saturday that the new security measures will include spot checks of vehicles arriving at the airport, and new controls on people and baggage before they are allowed to enter the airport terminal.
He says both people and baggage will be scanned before they can go into the building. He also says travelers' IDs and travel documents will also be checked to make sure they match.
–