The news broke on April Fools' Day, but it was not a prank – a Colorado marijuana dispensary has expressed interest in buying the naming rights of Denver's "Mile High Stadium."
The bankrupt retailer Sports Authority is currently contracted to pay six million dollars for the naming rights at the stadium, which is home to the Denver Broncos. However, its bankruptcy could make naming rights available to other entities.
Should that happen, Native Roots, an expanding pot dispensary business, has expressed interest.
The company even mocked up a version of their logo for the stadium.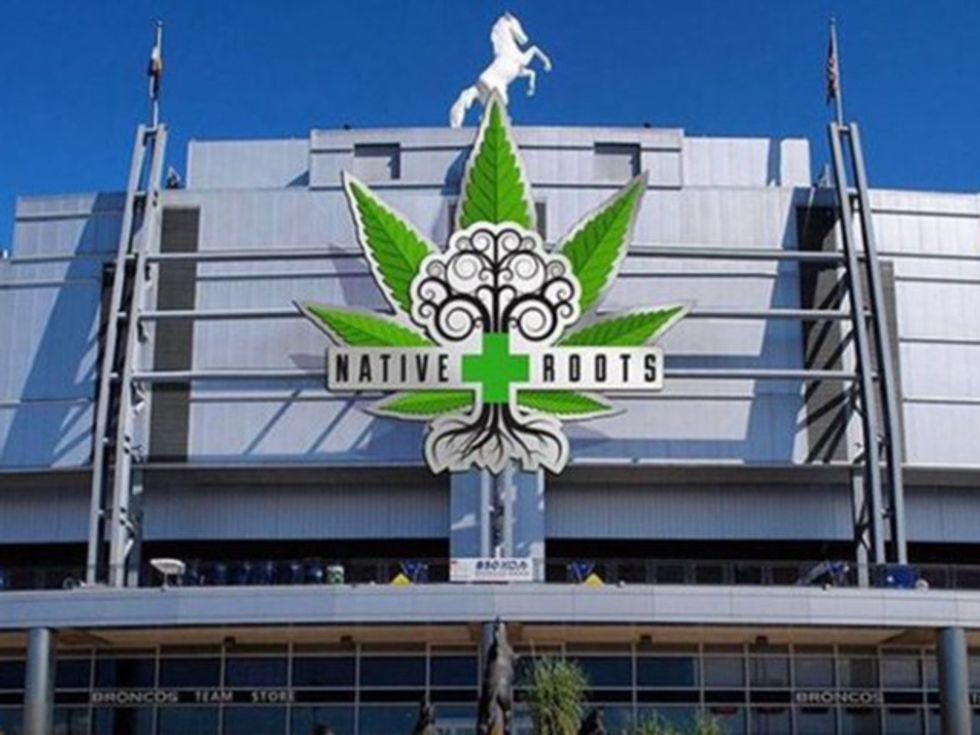 Image source: KMGH-TV
Native Roots' founding partner Rhett Jordan says his company has the money and is a logical choice.
"We have a ton of pride in the Broncos, we're a large corporation in Colorado just like a Coors Light or a Sports Authority," Jordan told KMGH-TV.
One potential name that has been discussed is Native Roots Field at Mile High.
How does the NFL team feel about the possibility of playing in a stadium named after a marijuana dispensary? The Broncos released a statement to KCNC-TV, saying, "Sports Authority has been a great partner for many years and we certainly hope to keep it that way."
The NFL has yet to comment on the possibility of Native Roots purchasing the naming rights to Mile High Stadium.
–
Follow the author of this story on Twitter and Facebook: