A number of female Air France stewardesses reacted with outrage when the airline informed them that they would be required to wear headscarves and "loose fitting" clothing in Iran when flights to Tehran resume later this month, according to union representatives.
An Islamic hijab (Photo Credit: Shutterstock)

"Every day we have calls from worried female cabin crew who tell us that they do not want to wear the headscarf," SNPC (Syndicat National du Personnel Navigant Commercial) union spokesperson Christophe Pillet told Angence France-Press.
Company executives announced the new rules to Air France staff via a memo stating that female flight attendants will have "to wear trousers during the flight with a loose fitting jacket and a scarf covering their hair on leaving the plane" once flights to Tehran resume April 17, Pillet said.
In its statement published Friday, the SNPC has referred to the measure as "an attack on freedom of conscience and individual freedoms, and invasion of privacy." In light of the new measurements, the union is requesting that Air France management make the service on flights to Tehran voluntary for stewardesses.
Another association, Union des Navigants de l'Aviation Civile (UNAC), reached out to France's minister for women's rights and families, Laurence Rossignal in a letter Friday.
According to the letter, Air France asked female flight attendants to not smoke in public but did not give male attendants the same restriction. UNAC called the requirements "true threats to their dignity."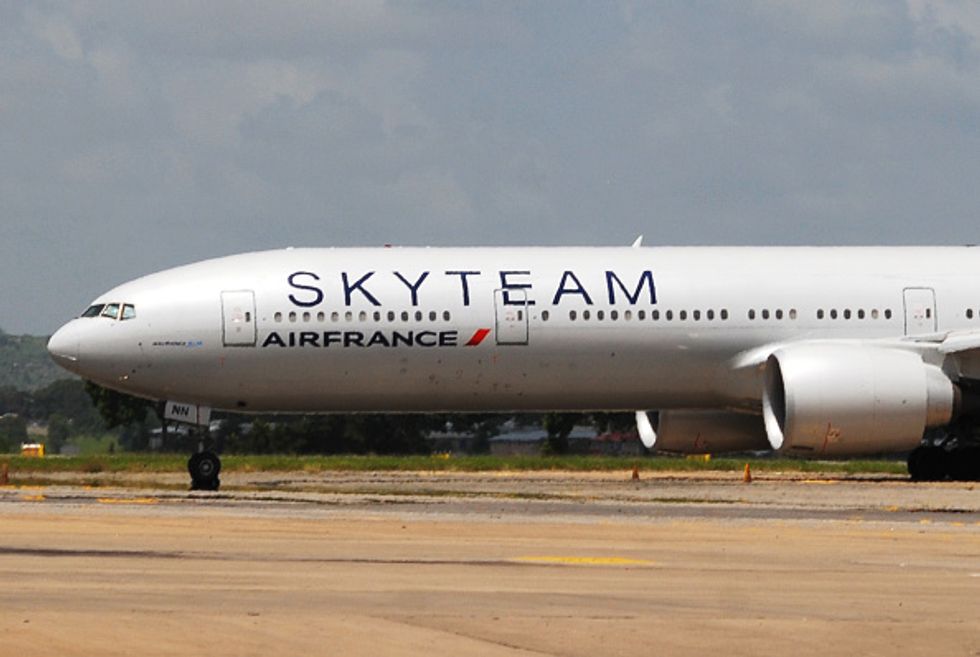 AFP/Getty Images
Iranian law mandates that women wear veils covering their hair when in public. By contrast, French law prohibits hijabs and burqas.
Air France's service to Tehran was initially postponed in accordance with international sanctions regarding Iran's nuclear program. After the 2015 nuclear deal between Iran, the United States and France, as well as several other countries, Air France announced it would resume flights to the Iranian capital for the first time in eight years.
The airline has argued that its crew members are "obliged like other foreign visitors to respect the laws of the countries to which they traveled."
"This obligation, which does not apply during the flight, is respected by all international airlines which fly to Iran," an Air France official told AFP.
—
Front page photo courtesy of Shutterstock.