The hotly contested North Dakota GOP convention this weekend yielded an apparent victory for Texas Sen. Ted Cruz after his preferred delegate candidates won the majority of convention delegates available in the state.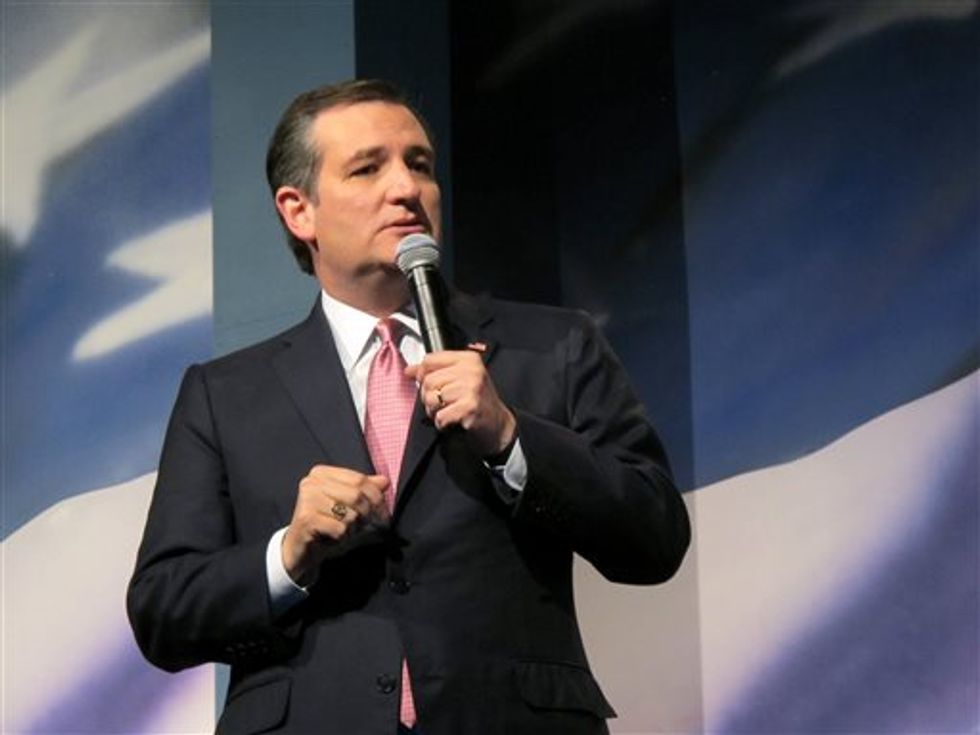 Sen. Ted Cruz addresses more than 1,600 delegates at the North Dakota Republican Convention in Fargo, North Dakota, on Saturday, April 2, 2016. ( AP Photo/James MacPherson)
With 18 of 25 slots in North Dakota declaring their favorability towards Cruz over Republican frontrunner Donald Trump and Ohio Gov. John Kasich, Cruz seemed to cement a firm lead over his competitors, according to Politico. North Dakota, which selected 25 of its 28 Republican national delegates on Sunday, will be holding neither a primary nor a caucus in the 2016 presidential race. Thus, maintaining the delegates' loyalty is a priority for the presidential candidates leading up to the 2016 Republican National Convention in July.
Although Cruz claimed the support of the majority of delegates this weekend, each delegate does remain a free agent at the national convention, and not all of the delegates revealed whom they would be supporting at the July convention, according to CNN.
Cruz's campaign released the following statement Sunday after declaring "victory" at the North Dakota GOP convention:
"I'm thrilled to have the vote of confidence of Republican voters in North Dakota who delivered such a resounding victory today. As I met them over the weekend, North Dakota Republicans recognized that I am the only candidate who can move this country forward by protecting freedom and liberty. Whether we defeat Donald Trump before the convention or at it, I'm energized to have the support of the vast majority of North Dakota delegates."
—
Follow Kathryn Blackhurst (@kablackhurst) on Twitter