When police said a hooded man entered a North Carolina Waffle House — armed with what was described as an "AK-47 style rifle" — and pointed it at employees and demanded money, one customer didn't let things go unchallenged.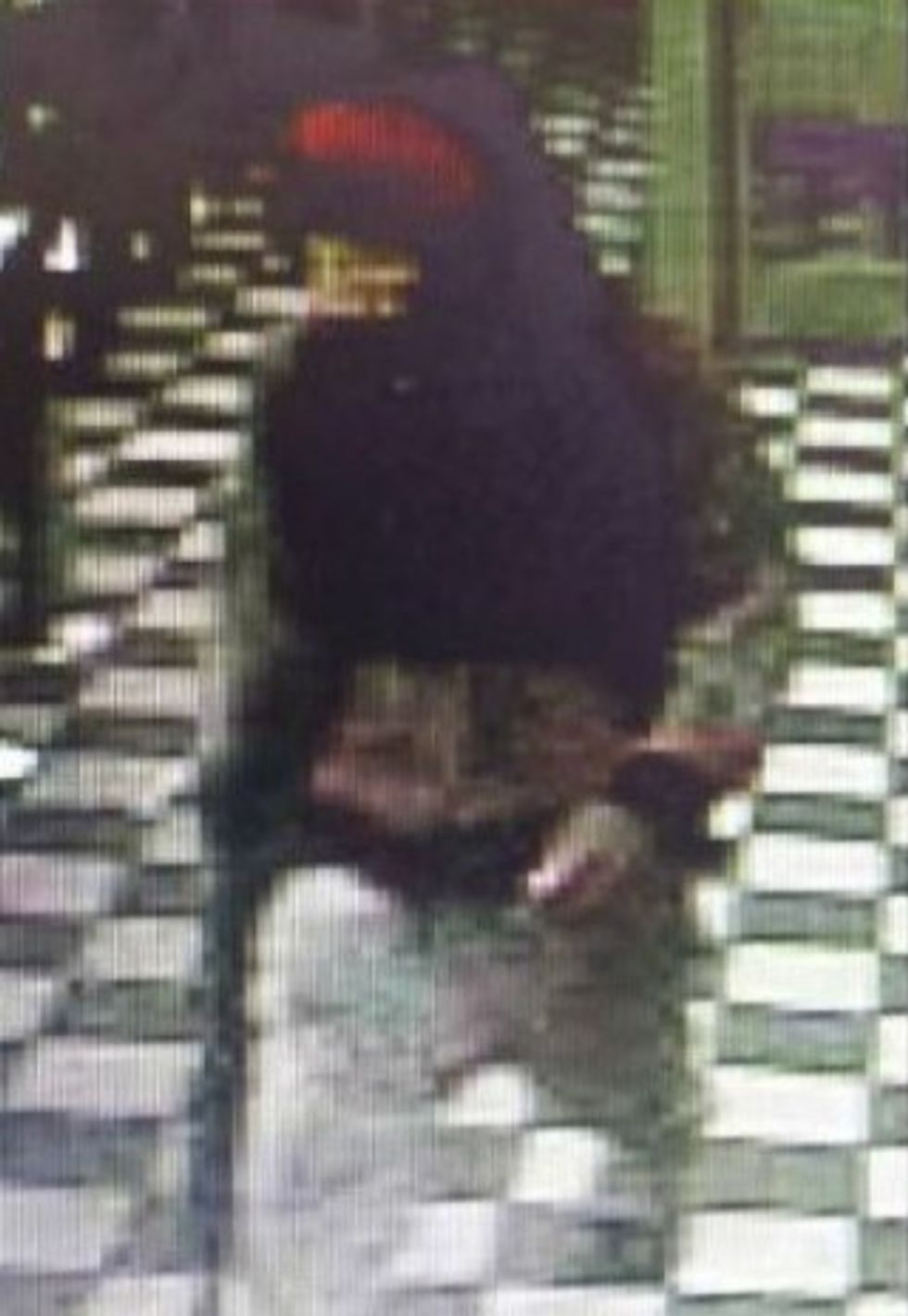 Surveillance video image of the suspect. (Image source: Fayetteville Police)
Fayetteville police said a patron stepped up and struggled with the would-be robber during the 5:20 a.m. Saturday incident.
"The preliminary investigation revealed that a black male entered the business, pointed what was described as an AK-47 style rifle at employees and demanded money," a police press release said, according to WNCN-TV.
"The suspect was confronted by a patron and a struggle ensued," police said, according to the station.
With that, the suspect ran off and jumped a fence while being chased by several customers, WNCN reported.
Police described the suspect as wearing a black and gray hoodie, possibly with a red hoodie underneath, gray pants, and a yellow bandana over his face, WNCN reported. Police added that the suspect was described as 18 to 25 years old, with a light complexion and dreadlocks, 5'9" to 5'11" tall and thinly built.
It wasn't clear if the suspect injured anyone during the incident.