Republican presidential candidate Donald Trump has released a memo outlining the details of his campaign promise to force Mexico to pay for the construction of a wall at the southern border.
Trump has pledged to order the construction of a wall along the U.S.-Mexico border throughout his campaign, with the caveat that he'll "make Mexico pay" for it.
In a memo published by The Washington Post today titled, "Compelling Mexico to Pay for the Wall," Trump wrote that he would change a provision of the USA Patriot Act to prevent immigrants who are in the United States illegally from wiring money to Mexico, often referred to as remittances.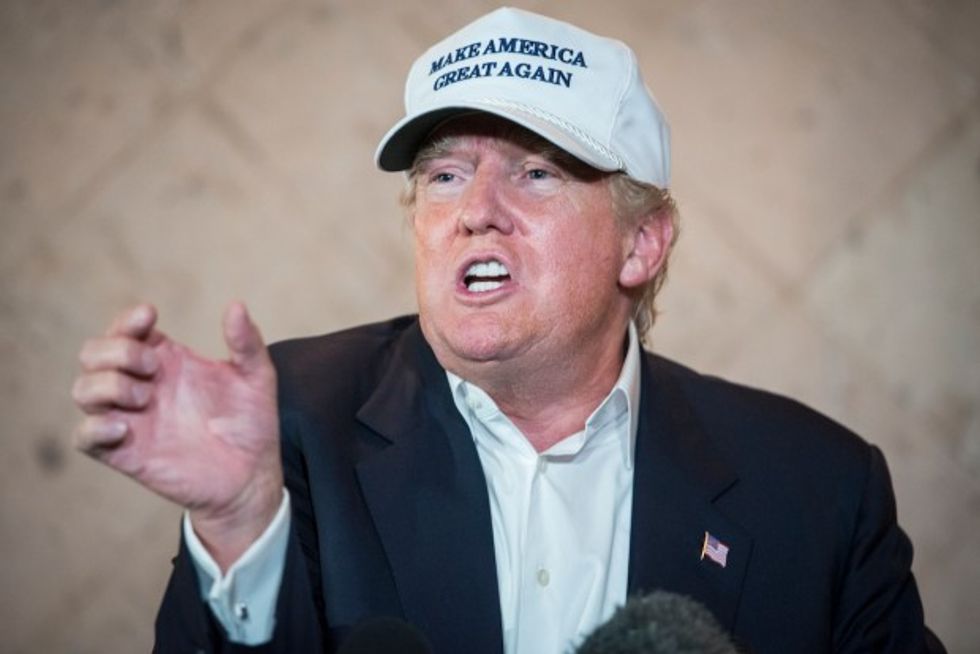 Republican Presidential candidate Donald Trump talks to the media at a press conference during his trip to the border on July 23, 2015 in Laredo, Texas. (Photo: Matthew Busch/Getty Images)
However, those funds would not be frozen if Mexico agreed to "a one-time payment of $5-10 billion" to pay for the wall, Trump wrote.
"[I]f the Mexican government will contribute $__ billion to the United States to pay for the wall, the Trump Administration will not promulgate the final rule, and the regulation will not go into effect," Trump wrote.
According to The Washington Post, Mexicans living abroad sent approximately $25 billion home in 2015, mostly through money transfers.
Trump also wrote that he will impose tariffs and either cancel visas or increase fees for visas.
The Post noted that "the feasibility of Trump's plan is unclear both legally and politically, and it "would test the bounds of a president's executive powers."
During his campaign, Trump has estimated a price tag of about $8 billion for the wall – a figure that has been called into question by many experts due to potential practical and political circumstances.
Current and former Mexican officials have said that they will not pay for the proposed wall.