She was sniffing out explosives and protecting her platoon one day on duty in Afghanistan when a roadside bomb exploded and Lucca, a German Shepard military dog in the U.S. Marine Corps, lost one of her front legs.
That was in 2012. Now, the 12-year-old K-9 who served eight years in the Marines, is being recognized for her service. The People's Dispensary for Sick Animals (PDSA) is awarding Lucca with the Dickin Medal for Gallantry, the animal equivalent of the Victoria Cross, the U.K.'s highest military decoration for valor.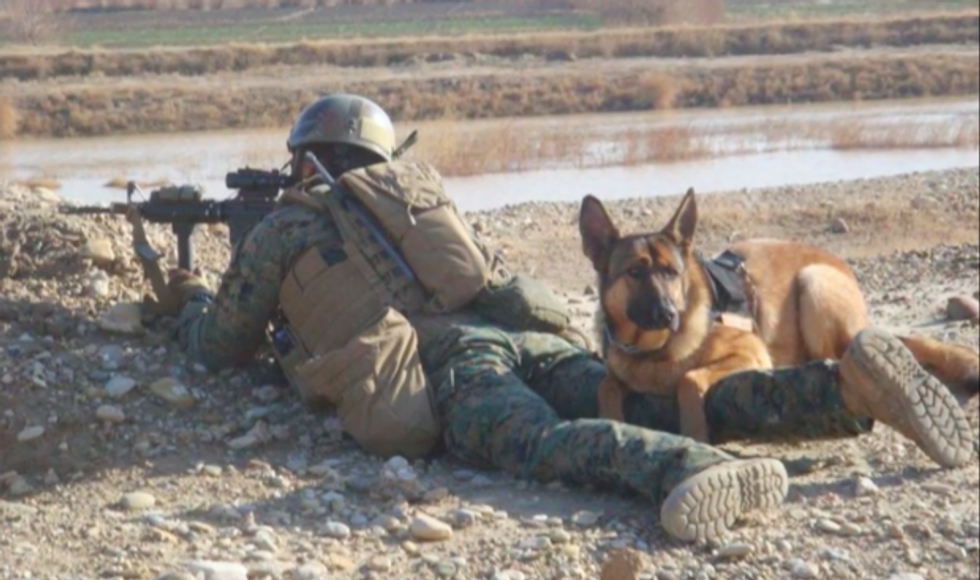 Lucca on duty in Afghanistan with Cpl. Juan Rodriguez in 2012. (Image: YouTube/PDSA)
Only 29 dogs have received the award, and Lucca is the first American dog to be honored with the medal, which recognizes "outstanding acts of bravery or devotion to duty displayed by animals." It is the absolute highest decoration for a military animal.
During her tour in Afghanistan, Cpl. Juan Rodriguez was Lucca's handler.
"The explosion was huge and I immediately feared the worst for Lucca," Rodriguez said of the time she stepped on the explosive device. "I ran to her and saw her struggling to get up. I picked her up and ran to the shelter of a nearby tree line."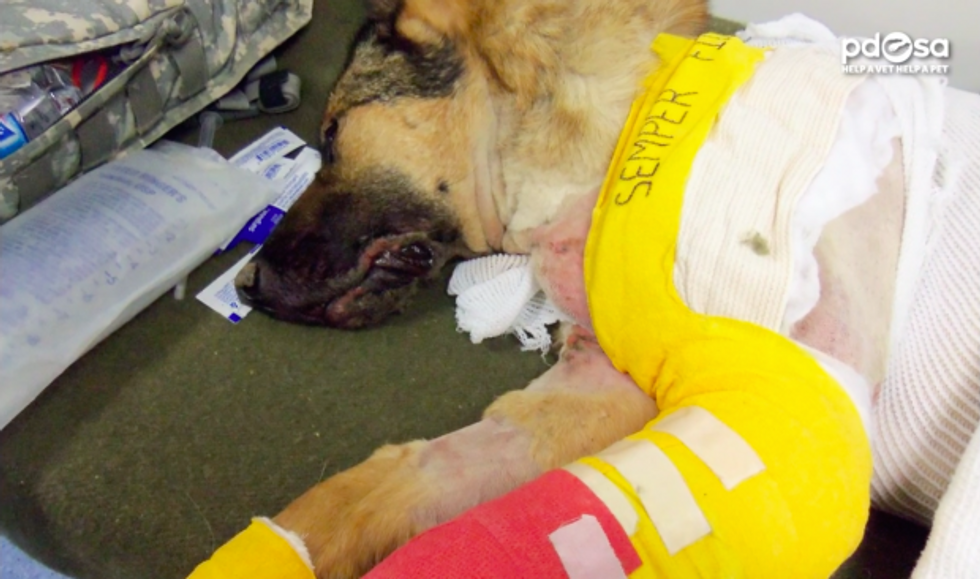 Lucca awaiting medics after being injured by an explosion in Afghanistan in 2012. (Image: YouTube/PDSA)
There, the Marine corporal applied a tourniquet to Lucca's badly injured leg and awaited the medics.
"I stayed with her constantly throughout her operation and her recovery," Rodriguez said. "She had saved my life on so many occasions — I had to make sure that I was there for her when she needed me."
Lucca has since retired and has been adopted by her first handler, Gunnery Sgt. Christopher Willingham, who said it is "very humbling" for Lucca to receive the medal, adding that he has a "tremendous amount of respect" for the canine handlers who preceded him.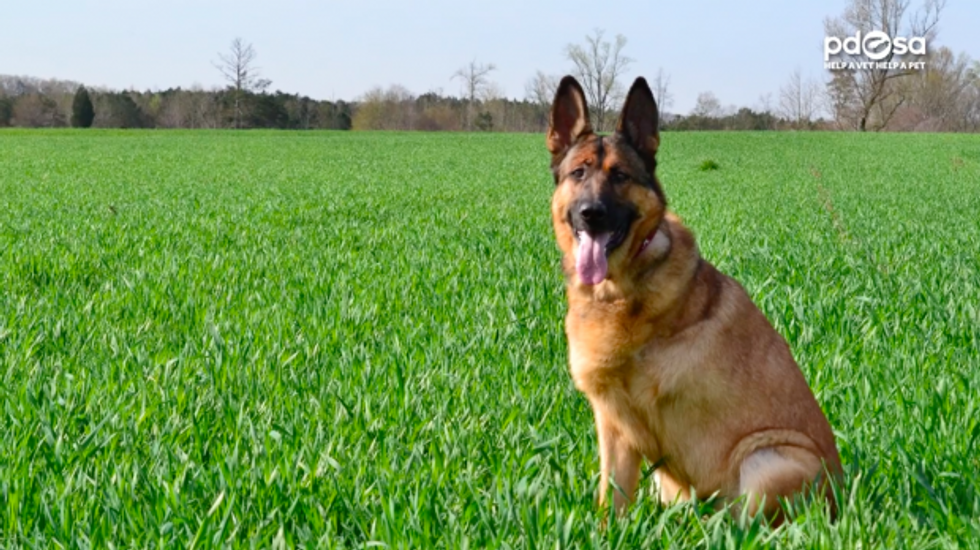 Lucca is now retired and living with Gunnery Sgt. Christopher Willingham. (Image: YouTube/PDSA)
After completing two tours to Iraq and one to Afghanistan -- where she led more than 400 patrols -- Lucca seems to be doing very well in retirement. Not one Marine was ever injured while she was on duty, not even on that patrol that cost Lucca her leg.
Lucca hasn't let her injuries stop her and she enjoys a happy and active retirement #PDSADickinMedalhttps://t.co/ruuvICt8Ua

— PDSA (@PDSA_HQ) April 5, 2016
"The best part is that she has the same personality that she had beforehand," Willingham said. "For her to be exposed to an IED, to take the injury she suffered, and to still come back with the same personality really speaks to her resiliency, strength and character."
—
Follow the author of this story on Twitter: