Trooper Chad Dermyer was shot and killed while speaking to a suspicious person inside the Greyhound bus terminal in Richmond, Virginia, at approximately 2:45 p.m. on March 31, 2016.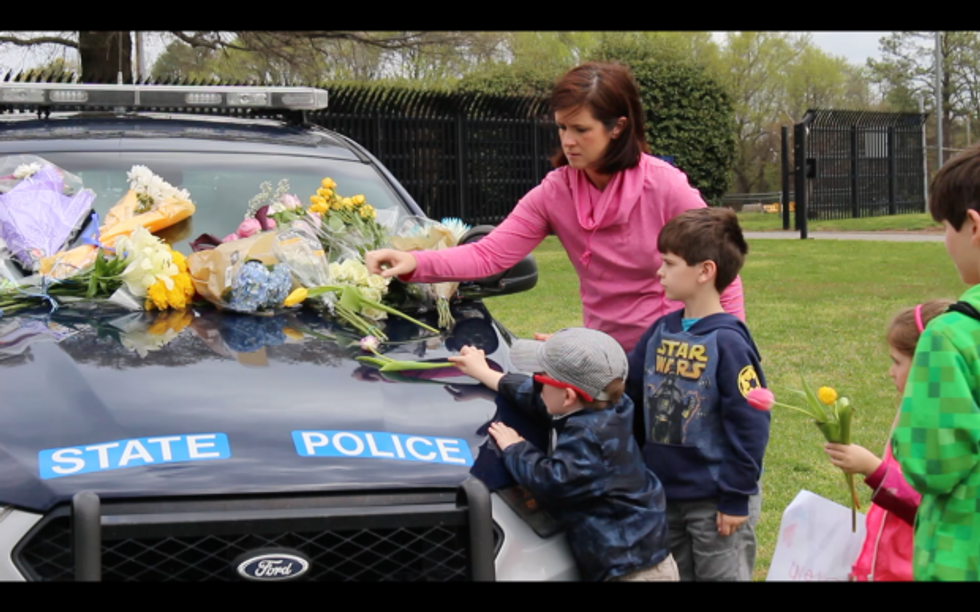 Michael Mason / TheBlaze
He and other officers were participating in an interdiction training course and were conducting stops of suspects. He spoke to the man briefly before the man suddenly produced a handgun and opened fire, striking Trooper Dermyer. Other officers who were on scene shot and killed the subject when the man opened fire on them following a short foot pursuit inside the bus terminal.
Trooper Dermyer was transported to VCU Medical Center where he succumbed to his wounds.
Trooper Dermyer was a U.S. Marine Corps veteran. He had served with the Virginia State Police for 17 months and had previously served with the Newport News Police Department and Jackson, Michigan, Police Department. He is survived by his wife, two children, parents, brother, and sister.
If you would like to help the family, you can do so on HERE.
Chad is a hero. Our hearts are with his family and friends.