The Islamic extremist group responsible for the Easter suicide bombing that killed dozens in Lahore, Pakistan has declared that more "devastating" attacks against Christians are on the way.
Jamaat-ul-Ahrar, the faction of the Pakistani Taliban that carried out the March 27 attack, provided NBC News with exclusive details regarding the suicide bomber, his training, and the group's plans to keep killing Christians and other religious minorities.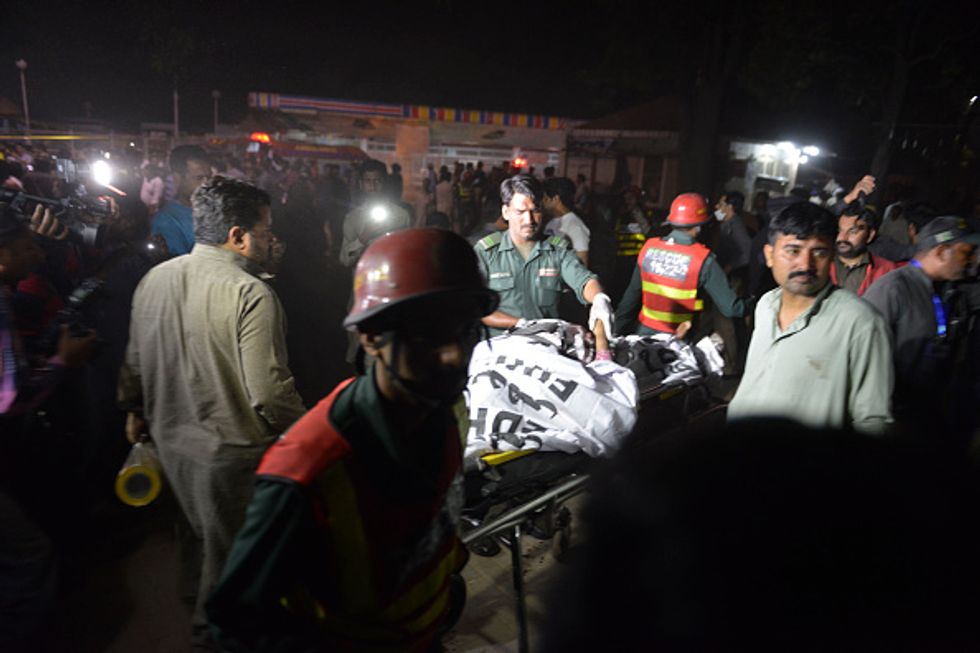 Pakistani rescuers use a stretcher to shift a body from a bomb blast site in Lahore on March 27, 2016. (ARIF ALI/AFP/Getty Images)

A spokesman for Jamaat-ul-Ahrar confirmed to NBC that Salahuddin Khorasani was the jihadi suicide bomber who detonated himself in a Lahore park where Christians had congregated to celebrate Easter. The group has since labeled Khorasani a martyr who "carried out the attack on the eve of the Christian festival Easter."
The spokesman, identified as Ehsanullah Ehsan, told NBC that Khorasani was trained in the remote Nangarhar province of Afghanistan before being relocated to Pakistan to carry out the attack that killed 73 and injured more than 300.
Ehsan explained that the targets of Jamaat-ul-Ahrar's attacks are both Christians and representatives of Pakistan's central government.
The initial statement released by the U.S. Department of State on the day of the Lahore attack noticeably omitted the fact that Easter-celebrating Christians were specifically targeted.
A day after the attack, White House Press Secretary Josh Earnest said at a press briefing that the administration "condemns" the bombing. And though he did acknowledge that Christians celebrating Easter were the intended targets of the bombing, he stressed that "the majority of the victims were actually Muslims."
In the interview with NBC, published Monday, Ehsan denied any connection between Jamaat-ul-Ahrar and the Islamic State terror group, which is based in Iraq and Syria.
Since splitting from the much larger Pakistani Taliban terrorist organization in 2014, Jamaat-ul-Ahrar has claimed resposibility for a number of attacks, including the bombing of two Christian churches in Lahore last year.
Ehsan told NBC that Jamaat-ul-Ahrar leader Maulvi Omar Khalid was injured in NATO airstrikes in the Nangarhar province two years ago, and said that the Easter attack in Lahore was also an act of revenge against the Pakistani government.
"We decided to teach a lesson to the prime minister Nawaz Sharif for launching military operation against us," the spokesman said.