Republican presidential candidate Donald Trump slammed 2016 rival Ted Cruz in a blistering statement Tuesday night, accusing the Texas senator of violating federal election law, but failing to present any evidence to support the claim.
The statement was issued in response to Cruz's big win in the Wisconsin Republican primary.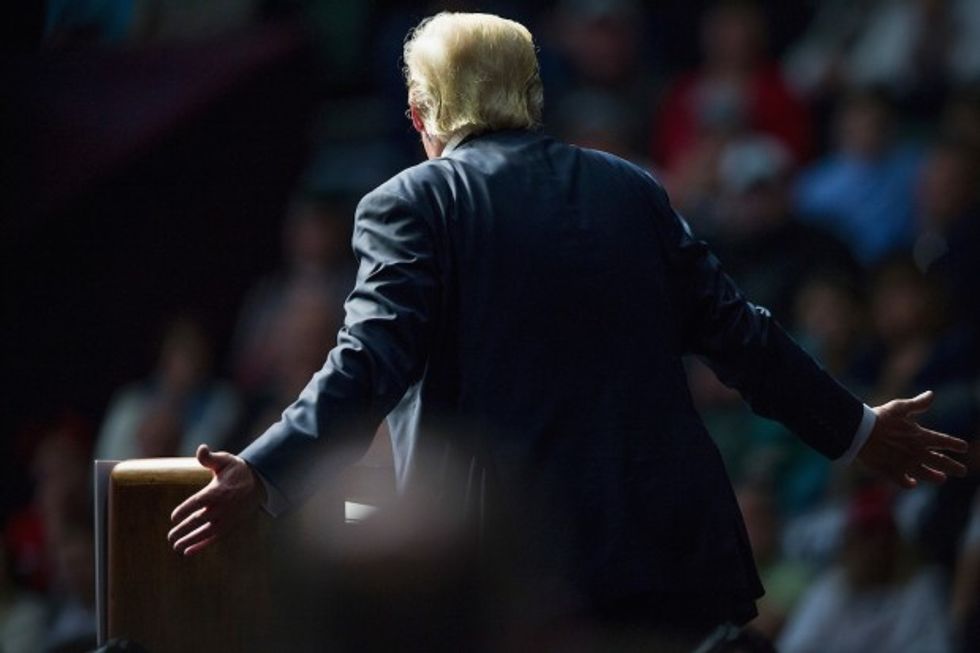 Scott Olson/Getty Images
"Donald J. Trump withstood the onslaught of the establishment yet again," it said. "Lyin' Ted Cruz had the Governor of Wisconsin, many conservative talk radio show hosts, and the entire party apparatus behind him."
The Trump campaign then accused Cruz of coordinating with his super PAC, in violation of federal election laws. No evidence was given, however, to support the serious allegation.
"Not only was he propelled by the anti-Trump Super PAC's spending countless millions of dollars on false advertising against Mr. Trump, but he was coordinating with his own Super PAC's (which is illegal) who totally control him."
"Ted Cruz is worse than a puppet--- he is a Trojan horse, being used by the party bosses attempting to steal the nomination away from Mr. Trump," the statement continued. "We have total confidence that Mr. Trump will go on to win in New York, where he holds a substantial lead in all the polls, and beyond."
The statement concluded arguing that Trump is "the only candidate" that has a chance of defeating Democratic front-runner Hillary Clinton.
A spokesperson for the Cruz campaign was not immediately available to respond to the allegations Trump made.
—
Follow the author of this story on Twitter and Facebook: