The Islamic State terror group burned 15 people alive over the weekend, local officials told the Kurdish outlet, ARA News. The group also reportedly arrested a woman in the Iraqi city of Fallujah for speaking out against them in a video that aired on Al Arabiya News Channel.
In the viral video, the woman described some of the heinous acts carried out by IS militants, and then offered a plea to Western leaders: "Save us" or "bomb us."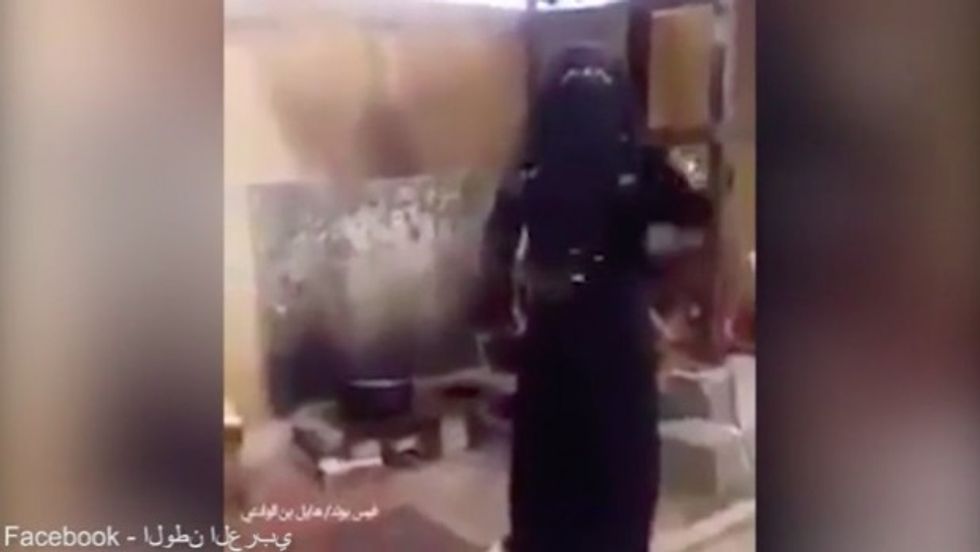 Image source: Daily Mail
"People are dying because of hunger, there is no medicine, no food — we have no more options left," the woman said. "Save us from Islamic State or bomb us with chemical weapons so we will immediately die and not have a slow, agonizing death."
Al Arabiya reported the woman's arrest Tuesday.
According to ARA News, the 15 civilians were sentenced to death for trying to flee Fallujah, the IS stronghold currently under siege by Iraqi troops working to liberate the city. Fallujah, located west of Baghdad, has been held by the terror group since January 2014.
"The terror group cordoned off the Fallujah city and prevented civilians from leaving their homes," a local source told ARA Monday.
Another source told ARA that living in the city under the terror group's control has become "unbearable."
"Fallujah has been under suffocating blockade for several months. People endure severe shortage of basic materials, amid deteriorating living conditions," the source explained.
The city of Fallujah has been under siege by Popular Mobilization forces and Iraqi army forces for the past two years.
Al Arabiya reported that IS militants view most of the city's inhabitants as enemies. Fallujah residents receive limited access to food and medicine and suffer from many diseases due to poor nutrition and a lack of medical supplies.
Watch: