NASHVILLE, Tenn. (TheBlaze/AP) — Manager for Merle Haggard says the country legend has died in California at age 79.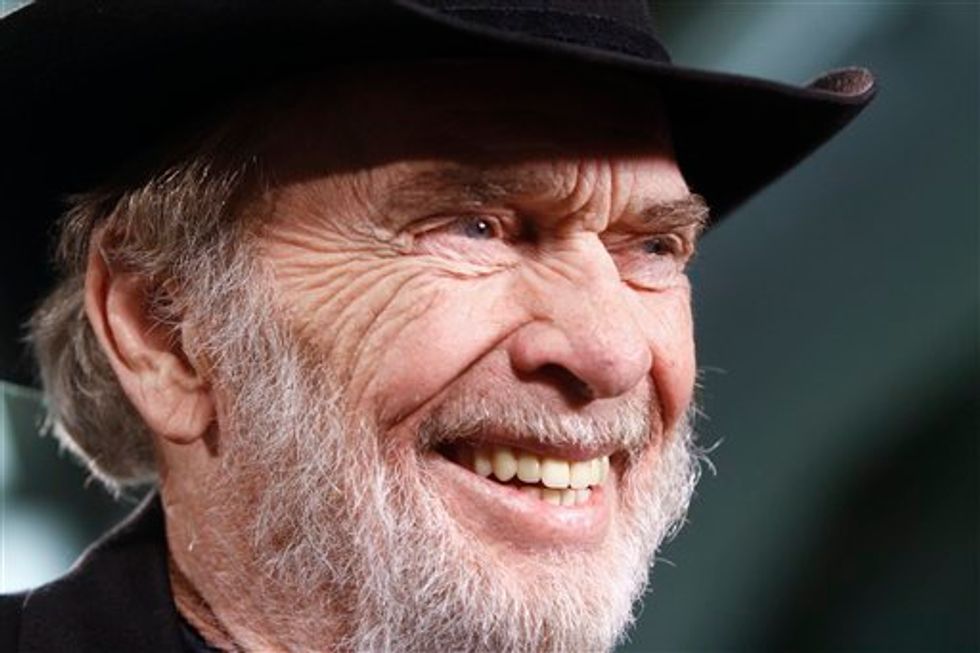 Merle Haggard is interviewed backstage at the All for the Hall concert on Tuesday, April 10, 2012, in Nashville, Tenn. The concert is a benefit for the Country Music Hall of Fame and Museum. (AP Photo/Wade Payne)
The country music icon's manager said he died around 9:20 a.m. in California, according to WSMV-TV in Nashville. He had been battling pneumonia for months, according to his manager.
Haggard's death came on the same date as his birthday. He turned 79 on Wednesday.
Haggard had multiple No. 1 hits, but perhaps was best known for his 1969 song, "Okie From Muskogee." He was inducted into the Country Music Hall of Fame in 1994.
The online music streaming giant Pandora tipped its big important hat to the country artist's longtime and special career when it scrambled Wednesday to fire up a custom mixtape (aka algorithm) for Haggard fans looking to get their nostalgic twang fix in honor of the man who captured country fans' hearts for so many decades.
The legendary guitarist and fiddler brought us an array of melancholy and fun lyrics over the years, including these memorable pearls:
"Are we rolling down hill
Like a snowball headed for Hell?
With no kind of chance
For the Flag or the Liberty Bell"
and...
"Let this song I'm singin' be a warnin'.
If you're runnin' down my country, man,
You're walkin' on the fightin' side of me."
And of course, he brought us the heavyhearted words from his prison-themed carol "Mama Tried":
"And I turned twenty-one in prion doing life without parole.
No-one could steer me right but Mama tried, Mama tried.
Mama tried to raise me better, but her pleading, I denied.
That leaves only me to blame 'cause Mama tried."
–