Author Crystal McVea claims that she met God and visited heaven after briefly flat-lining during a hospital stay back in 2009 — an experience that she says changed her life entirely.
McVea, a teacher who recently penned a new book titled, "Chasing Heaven: What Dying Taught Me About Living," told The Church Boys podcast about how a Dec. 2009 bout with pancreatitis following a routine medical procedure ended up leading to a near-death experience.
"They placed me in the hospital on pain medication," she said, explaining how doctors had nicked her pancreas during surgery. "Two days later I'm still in the hospital, I'm in excruciating pain."
Despite her brief medical struggle, McVea assumed that she would soon be home and that life would return to normal — but she was wrong.
"At 1 o'clock that afternoon, I died," McVea said. "I remember starting to doze off ... but not in a foggy, groggy kind of way. I knew that something was happening."
Listen to McVea describe her purported trip to heaven below:
She recalled telling her mother, who had come to the hospital to sit with her, that she loved her before being "engulfed with ... peace."
"I remember closing my eyes and, instantly, I was standing in the most beautiful tunnel of light with two angels and the presence of God," McVea said. "And life forever changed."
While doctors worked feverishly to bring McVea back during the nine or 10 minutes that she was purportedly deceased, she said that she was, at the same time, experiencing a profoundly different scene deep in the spiritual realm.
Further discussing the feeling of overwhelming peace that overcame her, McVea said that she could see the entrance to heaven through the tunnel that she found herself in.
"I knew that once I passed through that entrance that I would be there," McVea recalled. "God actually said to me, 'Once we get there, you can't come back."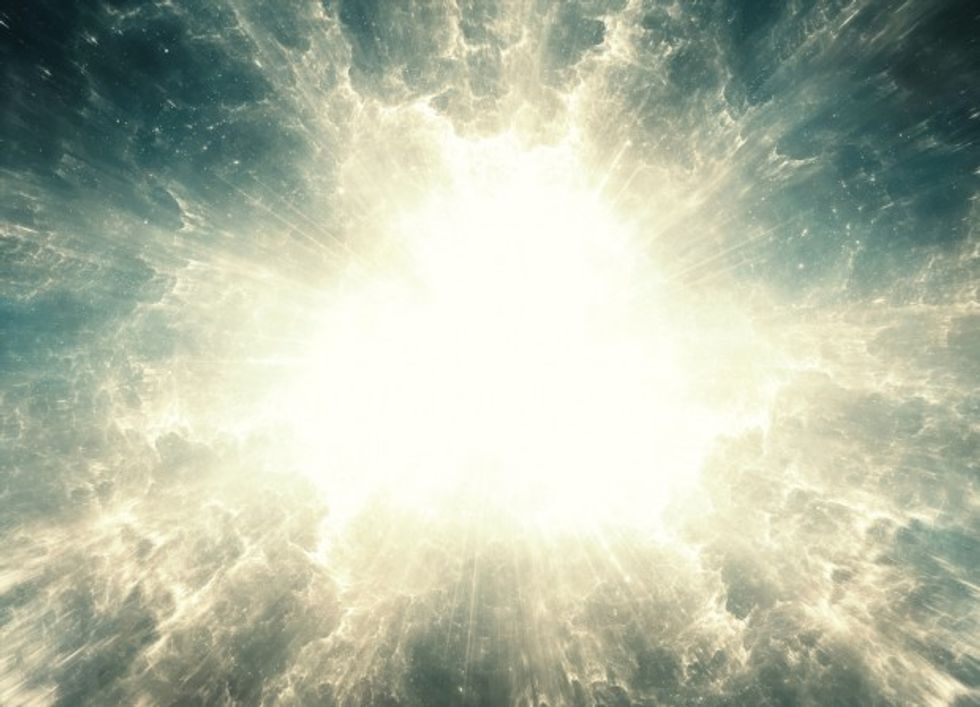 Photo credit: Shutterstock
At that point, she said that she was so enthralled by the prospect of eternity that she was ready and willing to stay.
"All knowledge was given to me. I knew who I was, I knew where I was," she said. "Communication began instantly, but not like communication we have here. I could transfer all of my emotions and thoughts to you in a single second."
And while doctors were technically only working on her for nine or 10 minutes, McVea said that there seemed to be no time in heaven; the experience felt like it could have been going on for years, she said.
She also explained that she could "tangibly feel the love radiating from [God]," and said that she was so moved that she got down onto her face and began worshipping him.
"It was unreal," she said. "I remember just being completely made whole in him."
But then McVea said that she could hear her mother scream her name.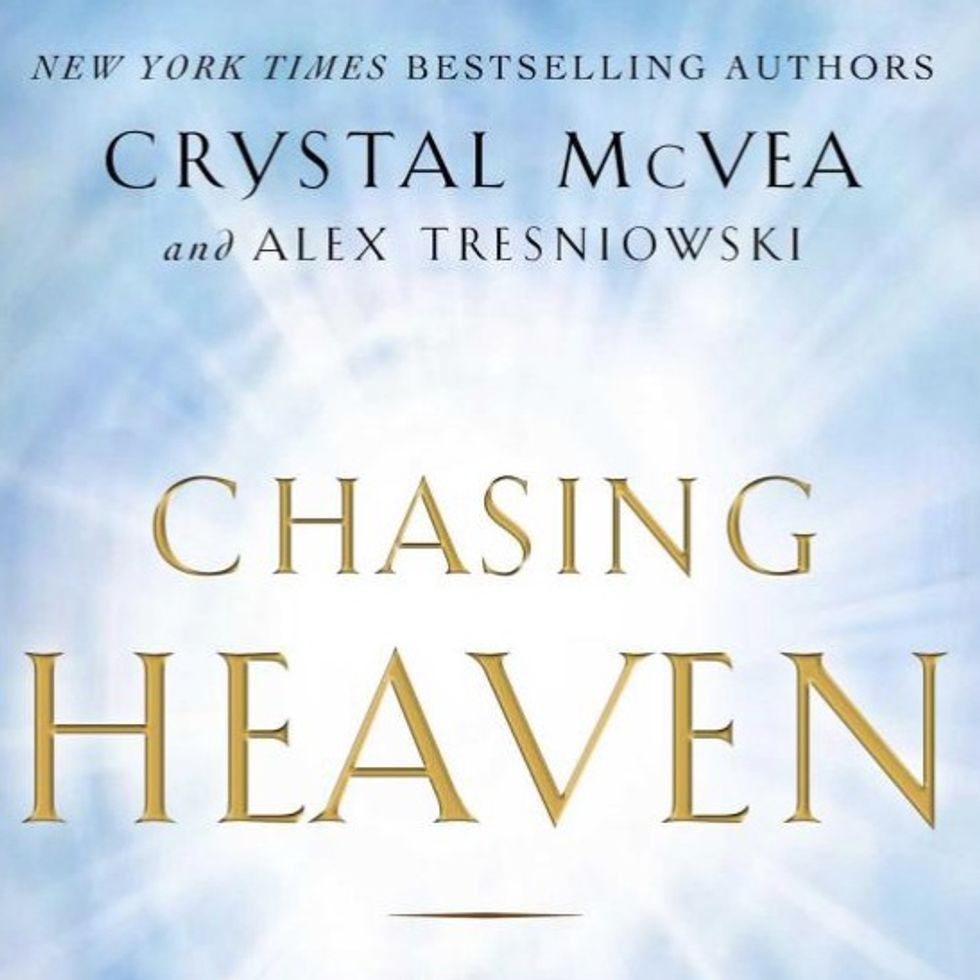 Cover art for "Chasing Heaven" (Howard Books)
Being aware of what was happening to her soul and body, she said that she stopped and felt compassion for her mom, asking God if she could go back just to tell her that she was okay. She said that the Lord responded, "The choice is up to you."
"I didn't want to come back to my life, but I did want my mom to know I'm okay," she said, recalling how God also told her to tell her friends and family what she remembered from the experience.
As TheBlaze reported back in 2013 after McVea penned her first book, "Waking Up in Heaven," she suddenly opened her eyes and found herself surrounded by nurses, doctors — and her grieving mother.
As they bombarded her with questions to ensure she was alert, McVea said that she kept unsuccessfully trying to drift back into the tunnel.
"I felt trapped," she said of her inability to escape back to the afterlife.
Over time, McVea slowly came back into herself, but things had profoundly changed. While she didn't remember all of the details, she said some of what happened in heaven has remained with her.
As for the critics who dismiss her, McVea said that all she can do is be true to what she claims to have experienced.
"I can't make you believe what I'm saying anymore that someone can make me believe that it didn't happen," she said.
Read more about McVea's story here.
--
Follow the author of this story on Twitter and Facebook: