A cellphone camera caught it all.
Women attacking each other. Fists flying. Hair getting pulled. Headlocks. Screaming.
Over a parking space.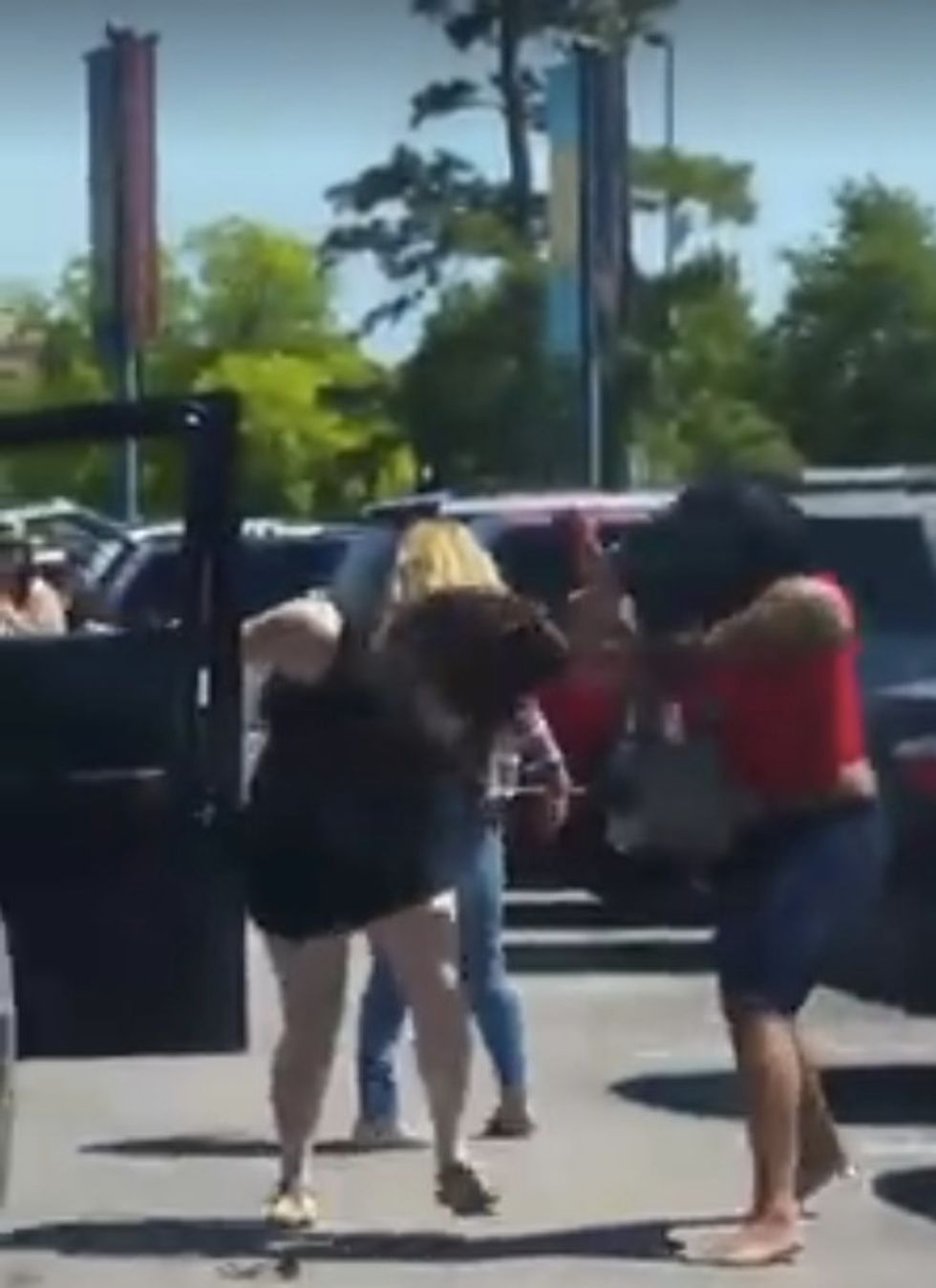 Image source: Facebook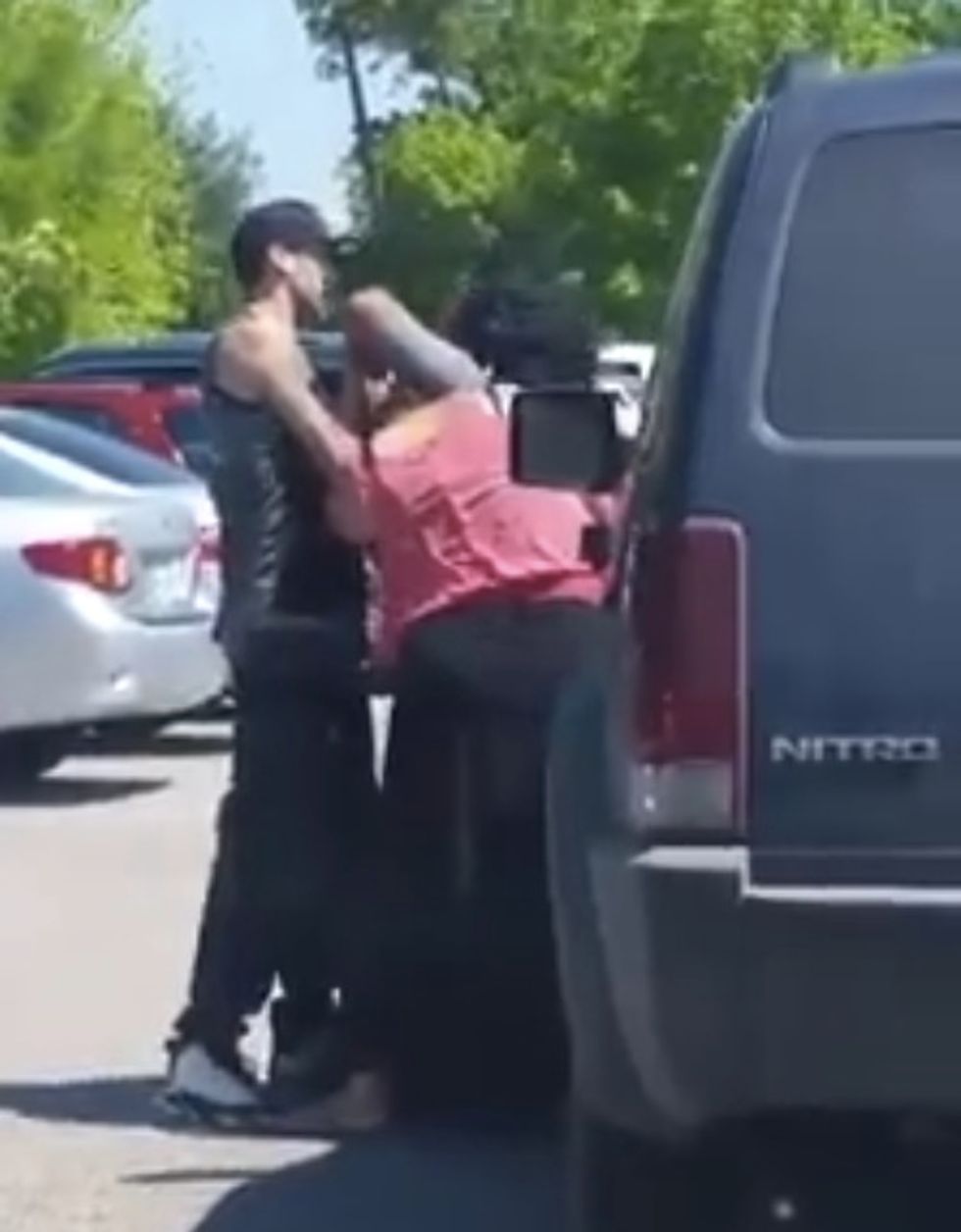 Image source: Facebook
And it all happened during a free-admission afternoon — just outside the Houston Zoo.
"Free zoo day...& the animals came out to play.....over a parking spot...Can't we all just get along...nope!!!!!" Linda Padilla wrote on Facebook to accompany the video she posted.
Padilla and her husband had what you might call front-row seats as they watched the whole thing unfold Tuesday from their vehicle right behind the fighting.
Padilla told KTRK-TV that a woman jumped from a vehicle and ran to an empty spot and tried to hold it, even though several cars were in front of hers. When a driver tried turning into the spot, things got testy.
"I'm saving this spot, and you can't have it," Padilla told KTRK she heard one of the women yell.
"The lady tried to pull in and that's when the lady walked up and hit her car," she added to the station. "Then the lady jumps out of her car and they started going at it."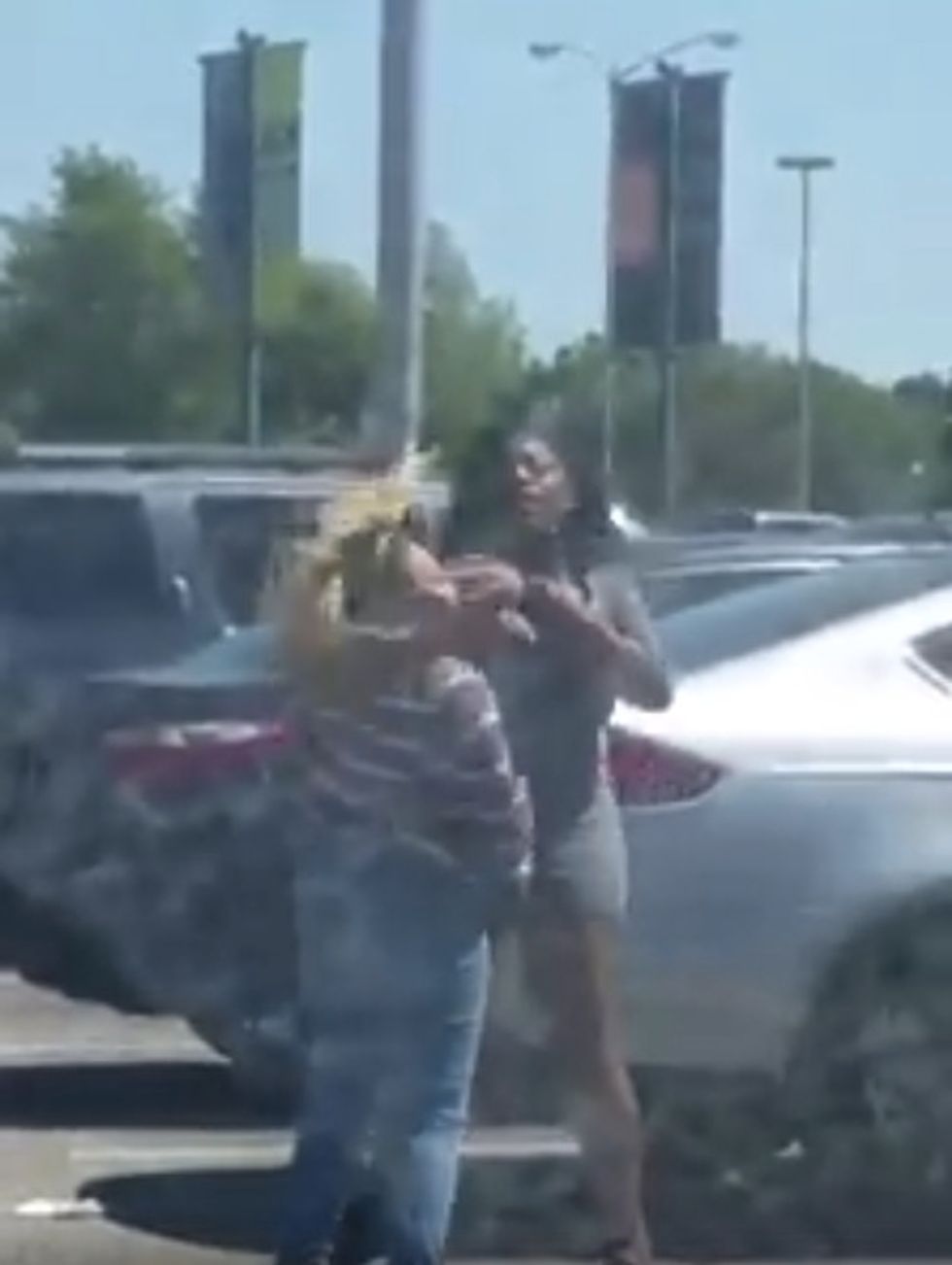 Image source: Facebook
When another woman exited her car, the punching and brawling began, Padilla said.
To top it off, KTRK reported that several children witnessed the fighting — one woman was seen pushing an occupied stroller right through the battle.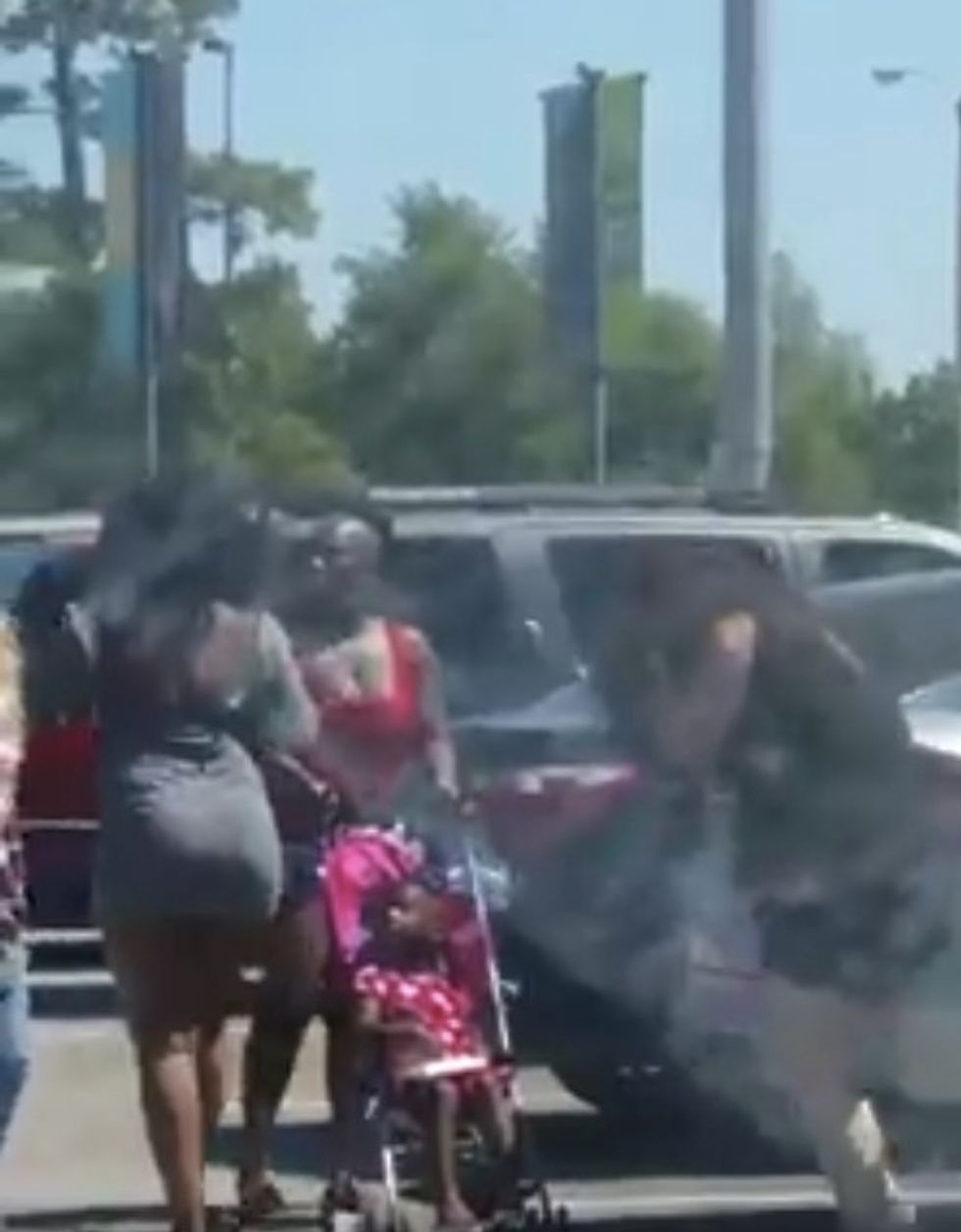 Image source: Facebook
Here's the clip:
Houston police told KPRC-TV aid they received the disturbance call around 3:45 p.m. — but Padilla told KTRK the combatants all ran off when they heard sirens.
Here's the Houston Zoo's statement on the matter:
"While the parking lot outside the Houston Zoo front entrance is not owned or managed by the zoo, we were disappointed to see the behavior displayed by the adults in the video. The safety and security of our guests is our priority and we work diligently with our staff and HPD to ensure visitors to the Houston Zoo are safe."