Over his 25-year career, World Hall of Fame pro golfer Ernie Els has won 70 golf tournaments, including four major titles. However, Els would probably like to forget the first hole of the 2016 Masters tournament after he looked more like a beginner, needing six putts to put the ball in the hole.
Els was on the first green, putting for par from just six feet away when his six-putt nightmare began.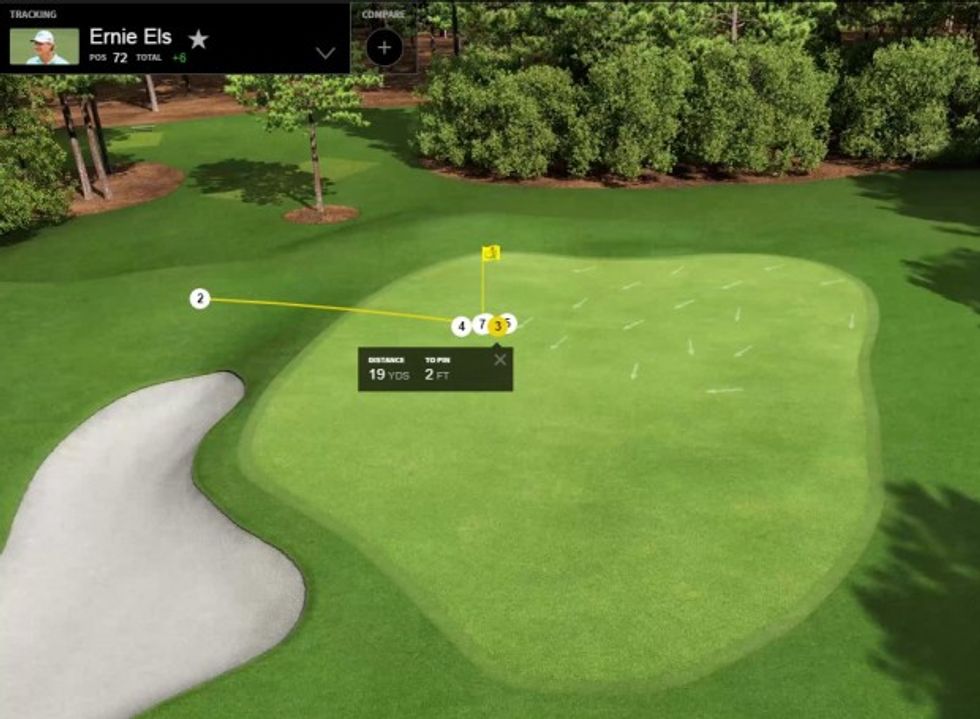 Image source: Twitter
When the ball finally rolled into the cup, Els carded a history-making 9, the worst score ever recorded on Augusta National's first hole during the Masters.
After the disaster on the first green, Els could only manage two birdies on the rest of round, ending the day with a score of 80, 14 strokes behind leader Jordan Spieth.
Watch Els' six-putt disaster:
__
Follow the author of this story on Twitter and Facebook: