Iran's foreign minister on Sunday said his country's missile defense program was not up for negotiation or compromise days after Secretary of State John Kerry suggested the U.S. was open to working on a "new arrangement" on Iranian missile tests.
Mohammad Javad Zarif said according to the Associated Press that the missile program and "defense capabilities of the Islamic Republic of Iran" were not negotiable and that if the U.S. was "serious about defensive issues" in the Middle East, it would end military aid to Saudi Arabia and Israel.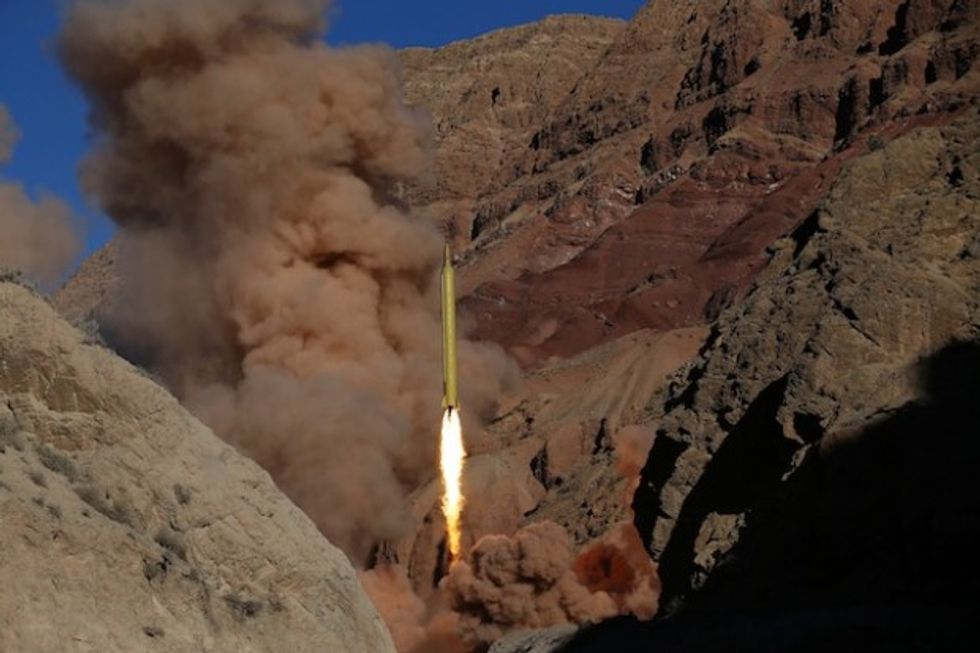 In this photo obtained from the Iranian Fars News Agency, a Qadr H long-range ballistic surface-to-surface missile is fired by Iran's powerful Revolutionary Guard, during a maneuver, in an undisclosed location in Iran, Wednesday, March 9, 2016. Iran's powerful Revolutionary Guard test-fired two ballistic missiles Wednesday with the phrase "Israel must be wiped out" written on them, a show of deterrence power by the Islamic Republic as U.S. Vice President Joe Biden visited Israel, the semi-official Fars news agency reported. (AP Photo/Fars News Agency, Omid Vahabzadeh)
Zarif made his comments during a joint press conference in Tehran with Estonian Foreign Minister Marina Kaljurand.
On Thursday, Kerry said the U.S. and its Persian Gulf allies were "united in our opposition to Iran's missile activities" but added that "we're prepared to work a new arrangement to find a peaceful solution to these issues."
"We look for Iran to make it clear to everybody that they are prepared to cease these kinds of activities that raise questions about credibility and questions about intention," the U.S. secretary of state added.
According to Iran's Press TV, Zarif said that Iran's defensive capabilities were excluded from the landmark nuclear agreement.
Iran last month test-fired ballistic missiles, which the Islamic Revolutionary Guard said had a range of 870 miles and were designed to strike Israel.