Former House Speaker Dennis Hastert (R-Ill.) is set to attend a sentencing hearing for a financial violation case later this month, but it is his alleged sexual abuse of five boys that has dominated the headlines.
During his radio broadcast Monday morning, Glenn Beck shared five specific issues he has with the entire ordeal involving Hastert, who he described as a "slimeball."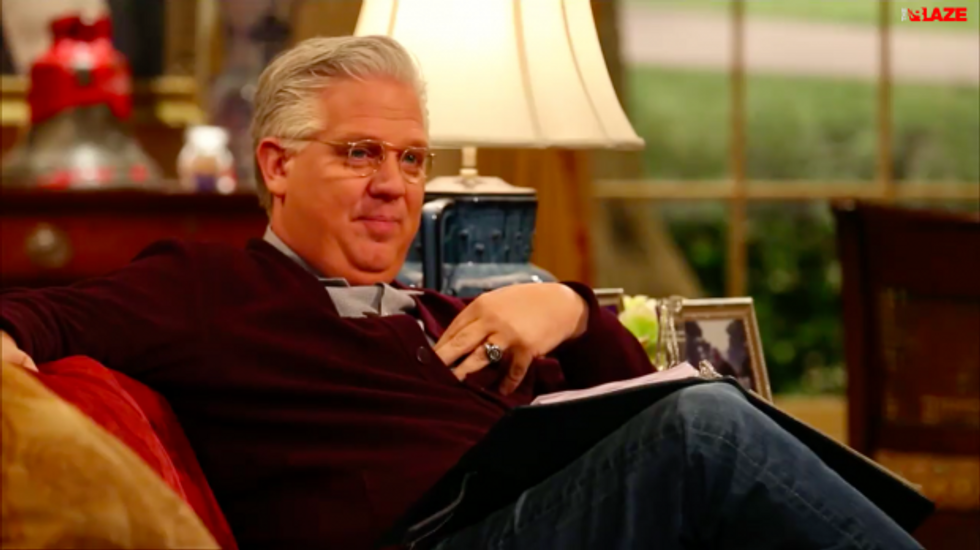 Glenn Beck discusses former House Speaker Dennis Hastert on The Glenn Beck Radio Program Monday, April 11. (Image: TheBlaze TV)
Prior to coming to Capitol Hill in the late '80s, Hastert, 74, was a wrestling and football coach at Chicago's Yorkville High School. At Yorkville, according to comedian Andy Richter, who attended the school from 1980 to 1984, the former congressman had a "'Lazyboy'-type chair in direct view of the shower stalls in the locker room where he sat while the boys showered."
Prosecutors said Friday that Hastert agreed to pay $3.5 million to one of the people he sexually abused, a 14-year-old wrestler on a team he coached months after pleading guilty to breaking banking laws. Additionally, the prosecution stated that Hastert was still abusing boys after he first decided to seek public office.
As these details and more continue to surface, Beck cannot understand why none of this wasn't caught sooner.
"How did everybody in the town, everybody in the school, how did everybody miss this for so long?" Beck asked. "This predator is there, and, I mean, you could let your imagination run wild here on this guy. And how was that missed by everyone?"
Even more so, the conservative firebrand wondered how Americans at large did not suspect Hastert of wrongdoing, noting that, before becoming Speaker of the House, the Illinois Republican likely endured "deep investigations into his conduct."
"Then how did we not see it? He's elected into Congress. He becomes the Speaker of the House.  None of us had an inkling that this guy was a slimeball," Beck said. "[H]ow did he become the Speaker of the House with people doing deep investigations into his conduct without anyone seeing it?"
Additionally, Beck raised concerns over Hastert's personal wealth, questioning how the former House speaker was able to pay $3.5 million-worth in "hush money" when, prior to coming to Congress, he was a public school teacher.
Beck chalked up the fact that Hastert accumulated so much money to how "corrupt the system is," citing that the longest-service House speaker went from being a teacher in Congress to a "millionaire" over his time in elected office.
"He was a teacher, and he left teaching to go to work in Congress," Beck said. "And he had $3.5 million? We know he had more, because he's not on Poverty Row now. He had $3.5 million that he took out of the bank for hush money."
Lastly, Beck said it bothered him that Hastert is facing sentencing for financial missteps instead of for the alleged sexual misconduct. Hastert has since apologized for those "transgressions."
"Those aren't mistakes — you molested — that's not a transgression," Beck said. "You molested a child. I don't care how — you know, that's not a misstep, a transgression. You molested a child."
Complimentary Clip from TheBlaze TV The full episode of The Glenn Beck Program, along with many other live-streaming shows and thousands of hours of on-demand content, is available on just about any digital device. Click here to watch every Glenn Beck episode from the past 30 days for just $1!
—
Follow the author of this story on Twitter: