If you're a white man, you have no idea what it's like to be attacked — that is, according to actress and producer Lena Dunham.
Though the producer of HBO's "Girls" series said she is "used to the intense scrutiny" and "hatred" she receives for her work as a producer, it's nothing compared to what Democratic presidential front-runner Hillary Clinton, who is "campaigning against a set of odds that none of the other candidates can even imagine," experiences every day.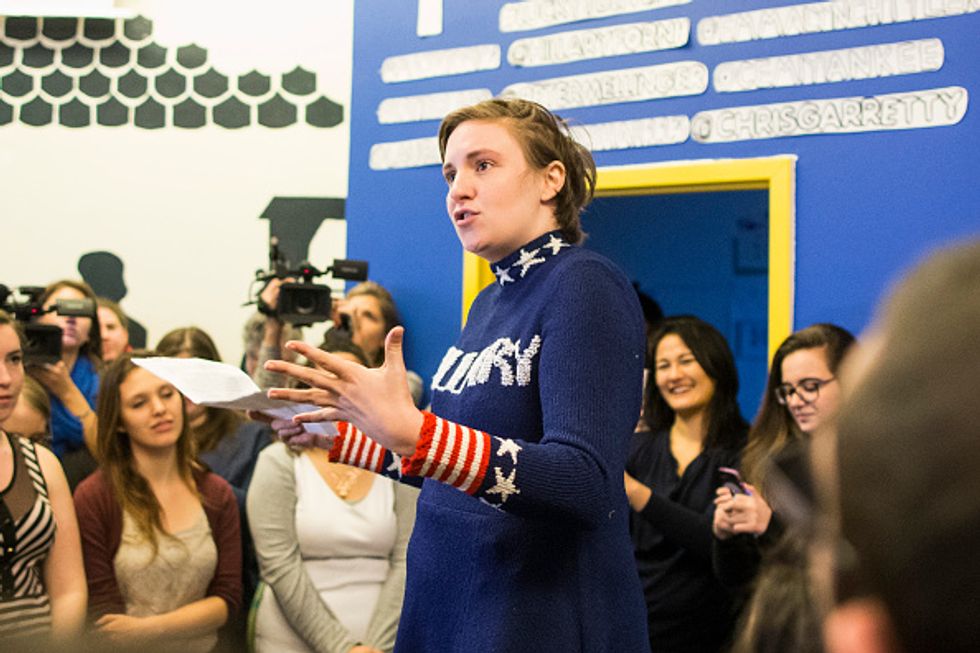 Screenwriter and actress Lena Dunham speaks to a crowd at a Hillary Clinton campaign office Jan. 8 in Manchester, New Hampshire. (Scott Eisen/Getty Images)
The reason none of the other remaining presidential candidates — Democratic rival Sen. Bernie Sanders (Vt.) and Republican contenders Donald Trump, Sen. Ted Cruz (Texas) and Gov. John Kasich (Ohio) — can imagine what she faces is because they are all white men, according to Dunham.
"The other candidates are white men and they cannot understand, even if they can understand it intellectually," Dunham told Page Six, "for what it's like to be under that kind of attack, and I'm so impressed by the way she continues to soldier forth."
Dunham is a strong supporter of Clinton, whom she has made the case for from a feminist standpoint. The actress also campaigned with Clinton in January in Iowa, where the former secretary of state eked out a victory over Sanders in the Democratic caucus.
—
Follow the author of this story on Twitter: