A little boy and his mother were heartbroken after not one of the 21 kids they invited to his recent birthday party showed up.
"Just heartbroken and helpless," Angela Andrews, mother of 10-year-old Toxey, said of her initial feelings about the failed party. "It's the last thing you ever want to feel for your kid is that no one cared enough to come."
But two days after the event, Toxey opened his front door and was in for a major surprise. Standing before him was a group of Arkansas State Troopers armed with gifts and cake.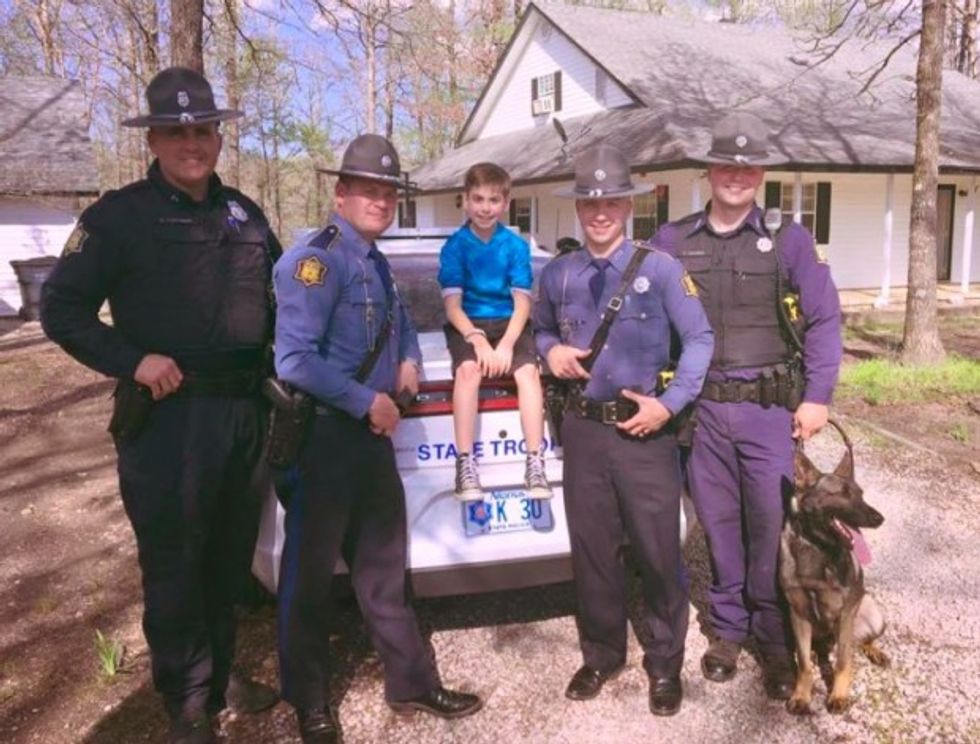 Toxey poses for a photo with local officers (Arkansas State Police)
At first, Toxey said he was scared, as he wasn't sure why the officers were at his home, but it soon became clear that they were there to give the young boy the birthday party he didn't get to have, KTHV-TV reported.
The cops — identified as Cpl David Forthman and Troopers Terry Sawyer, Kyle Sheldon, Brandon Cook and Tim Callison — reportedly caught wind of what happened to Toxey after his mother posted a Facebook plea to parents, imploring them to bring their kids to birthday celebrations if and when they are invited.
So, the cops showed up to the family home in Hot Springs Village, Arkansas, with gifts and surprises, and spent the day with Toxey in an effort to make his birthday special.
"They had showed me like all the things, the sirens and the horn," the little boy told KTHV-TV. "And I got to see the cage with the dog in it."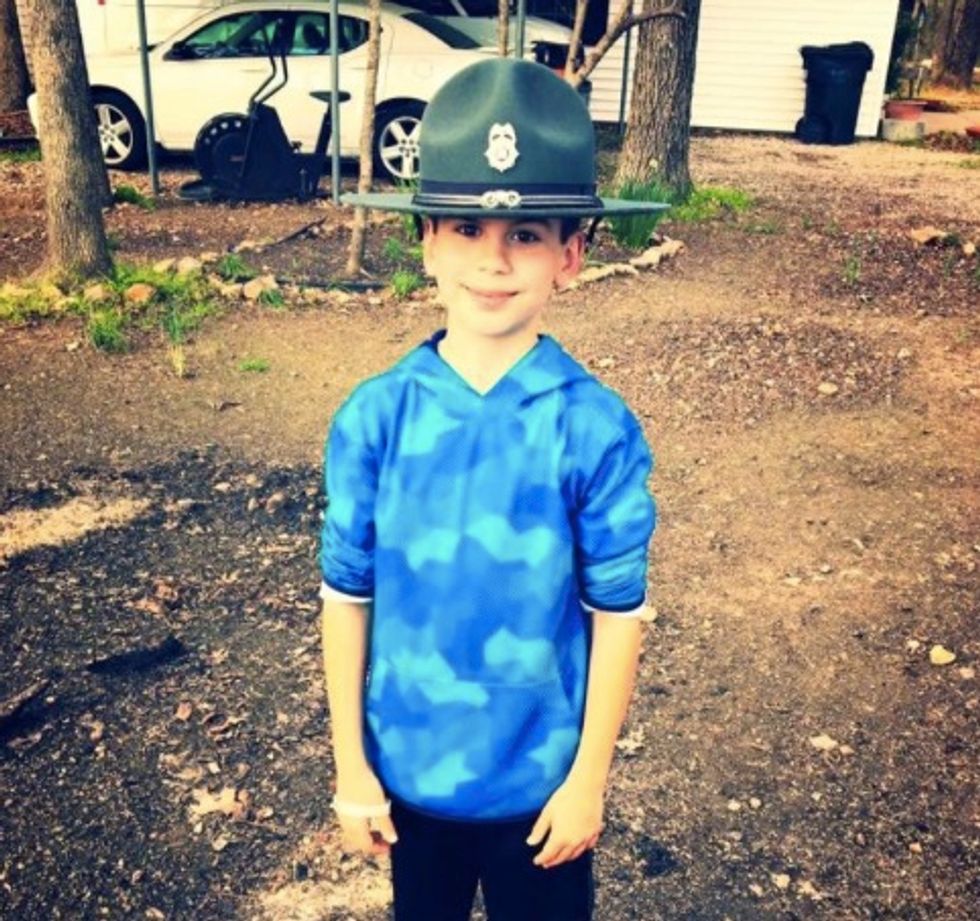 Toxey was given the birthday of a lifetime (Arkansas State Police)
The experience made a big impact on Toxey and his family, with the child telling media just how profoundly it impacted him.
"I cried a little bit, because I was so happy that they did that for me," Toxey said. "If I am remembering right, this is the only birthday that I have had with people coming."
And it seems his mother, Angela, was also quite impacted by the cops' kind gesture, releasing a statement that was published on the official Arkansas State Police's Facebook page.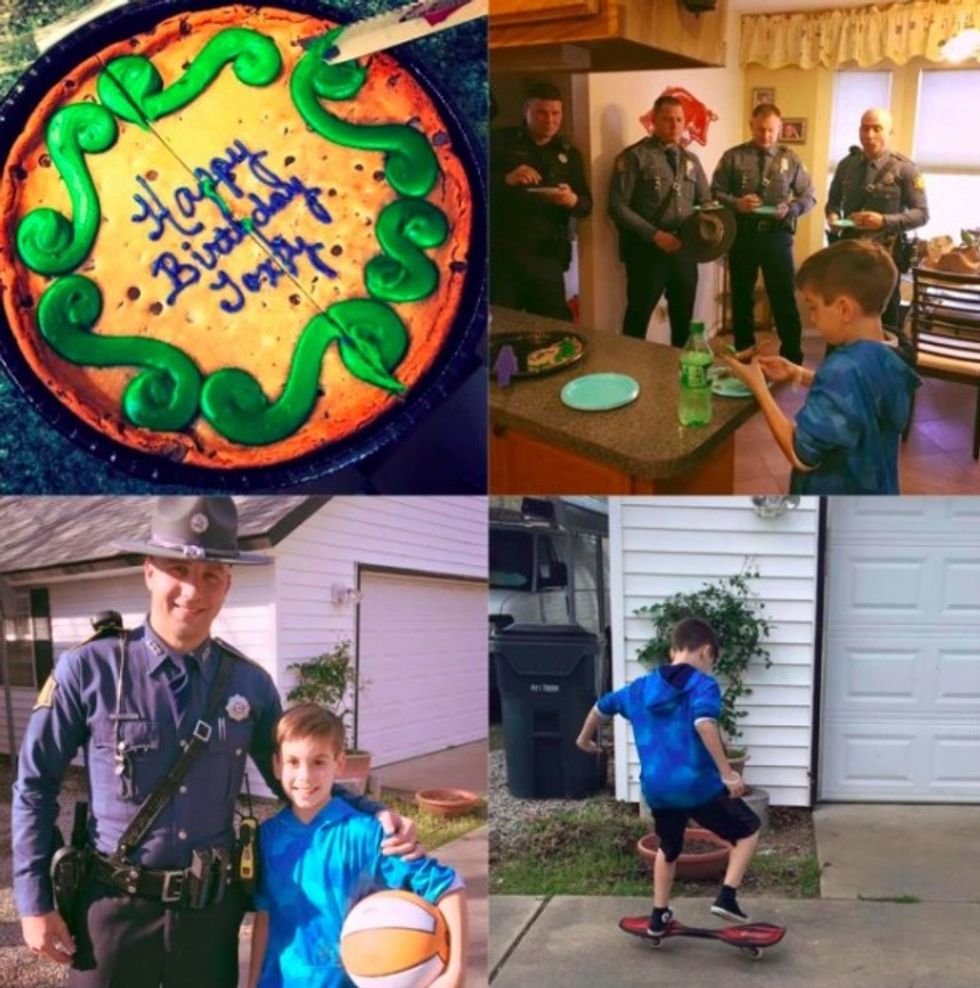 Arkansas State Police
"I don't even know where to start because saying 'thank you' just doesn't seem good enough!" she wrote, explaining how the event was "the stuff dreams are made of."
She continued, "They ate his cake with him and played basketball with him. All out of the goodness of their hearts. They made my sweet baby's day, and his year!! Thank you from the bottom of my heart. I will never be able to repay the kindness you showed my family today!"
(H/T: KTHV-TV)
--
Follow the author of this story on Twitter and Facebook: