In a celebration of Equal Pay Day, President Barack Obama will officially designate a new national monument to pay homage to women.
Obama will declare on Tuesday the Sewall-Belmont House, the headquarters of the National Woman's Party, the Belmont-Paul Women's Equality National Monument, according to a White House press release.
"Tomorrow's designation will permanently protect one of the oldest standing houses near the U.S. Capitol and help preserve an extensive archival collection that documents the history, strategies, tactics and accomplishments of the movement to secure women's suffrage and equal rights in the United States and across the globe," the statement read.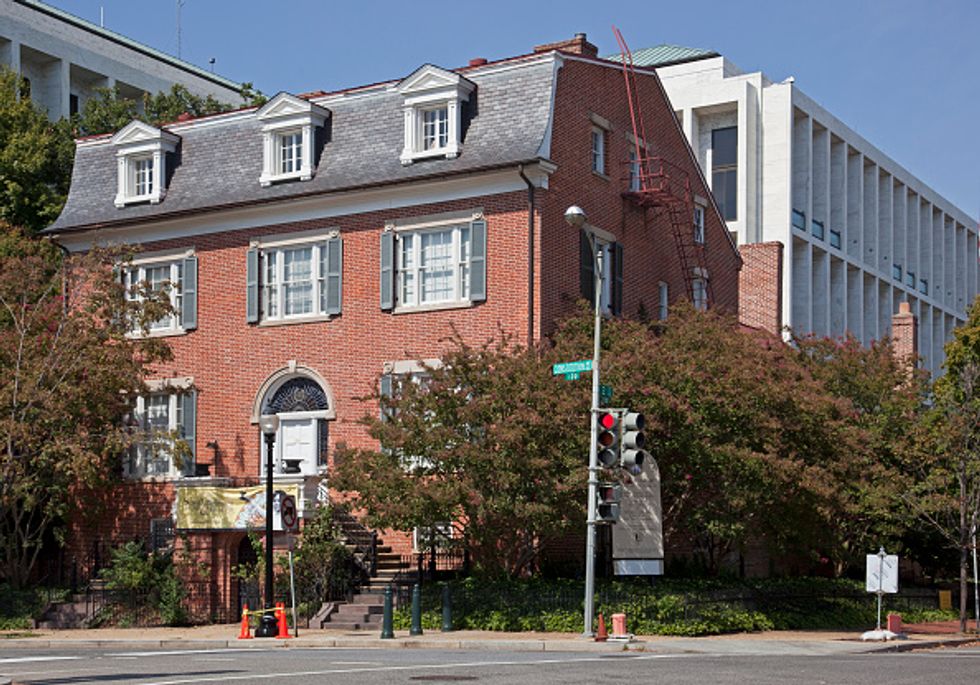 The Sewall-Belmont House, the corner of Constitution Ave. and 2nd St., NE, Washington, D.C. (Getty Images/Carol M. Highsmith)
The monument's name honors both Alva Belmont, a suffragist and benefactor to the National Woman's Party, and Alice Paul, the founder of the Party and leader in advocating for women's economic, political and social equality. Paul was also a strategist for the campaign for the 19th Amendment.
"The Belmont-Paul Women's Equality National Monument will honor and forever remind us of the risk, the work and the dedication of those who gathered in this house to fight for women's equality," Interior Secretary Sally Jewell in a statement to the Washington Post. "We must never forget their hard-fought struggle for the right to vote and equal rights for women under the law."
She added, "The timing could not be more symbolic as we mark National Equal Pay Day, an important reminder that women are still fighting for equality today."
Today, the brick Sewall-Belmont House serves as a museum and event space.
The Washington Post reported that Google unveiled Expedition, a virtual tour of the monument, on Monday.
According to the White House's press release, efforts to protect the house have been underway since the early 1970's, with more recent efforts garnering bipartisan Congressional support.
The president is expected to travel to the house on Capitol Hill for the dedication Tuesday. Philanthropist David Rubenstein is expected to donate $1 million to support the building and alleviate the costs of needed restorations.
—
Follow Kaitlyn Schallhorn (@K_Schallhorn) on Twitter.