Republican presidential front-runner Donald Trump listed a few of his fellow 2016 rivals as possible running mates in an interview published Monday.
Speaking to columnist Kirsten Powers, Trump spoke favorably about Sen. Marco Rubio (R-Fla.) who he famously feuded with before defeating him in his home state.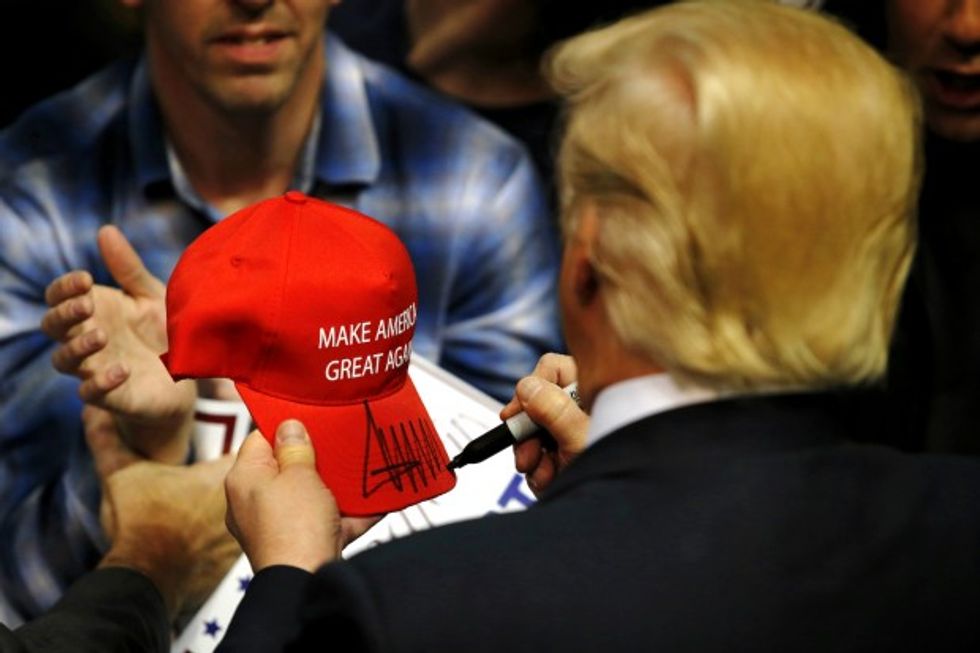 Eduardo Munoz Alvarez/Getty Images
Asked if he could appoint Rubio to a position in his administration, Trump answered in the affirmative.
"Yes. I like Marco Rubio. Yeah. I could," he said.
Trump then floated some possible names for a possible running mate.
"There are people I have in mind in terms of vice president. I just haven't told anybody names," he said. "[I] do like Marco. I do like (John) Kasich. … I like (Scott) Walker actually in a lot of ways. I hit him very hard. ... But I've always liked him."
Trump added, "There are people I like, but I don't think they like me because I have hit them hard."
According to Powers, the brash billionaire seemed to have forgiven Rubio for sharply attacking him in the final days of his campaign.
"He made a mistake," Trump told her. "He became Don Rickles for about four days, and then I became worse than Don Rickles."
—
Follow the author of this story on Twitter and Facebook: