House Speaker Paul Ryan has spoken.
"Let me be clear: I do not want, nor will I accept, the Republican nomination," the Wisconsin representative said Tuesday during a news conference.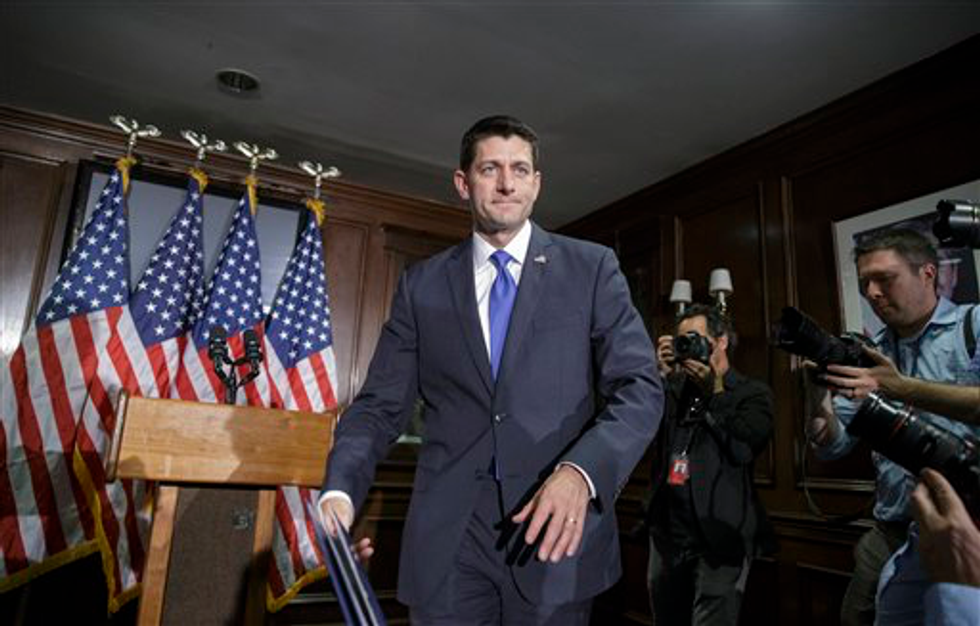 House Speaker Paul Ryan (R-Wis.) finishes a news conference at the Republican National Committee on Capitol Hill in Washington, D.C., Tuesday, after insisting that he will not be a candidate in the Republican presidential race. (AP Photo/J. Scott Applewhite)
Speaking from the Republican National Committee headquarters in Washington, D.C., Ryan unequivocally denied rumors that he could become the GOP presidential nominee should delegates vote him in as such at a contested convention.
The 2012 vice presidential candidate added that he "simply believe[s] if you want to be the nominee for our party to be the president, you should actually run for it."
"I chose not to do this, therefore I should not be considered. Period. End of story," he said.
When asked about his initial reluctance to accept the speakership position, Ryan said the comparison was "apples and oranges" as he was already in Congress when he was asked by colleagues to take the job.
—
Follow Kaitlyn Schallhorn (@K_Schallhorn) on Twitter