Famed physicist Stephen Hawking, Facebook co-founder Mark Zuckerberg and Russian billionaire Yuri Milner are teaming up to hunt for alien life forms in outer space, relying on new technology that will send extremely small spacecraft more than 25 trillion miles from Earth.
Milner announced the $100 million project Tuesday, titled "Breakthrough Starshot." It's aimed at establishing the feasibility of sending a swarm of tiny spacecraft, each weighing far less than an ounce, to the Alpha Centuri star system, which is approximately 4.37 lightyears away from Earth.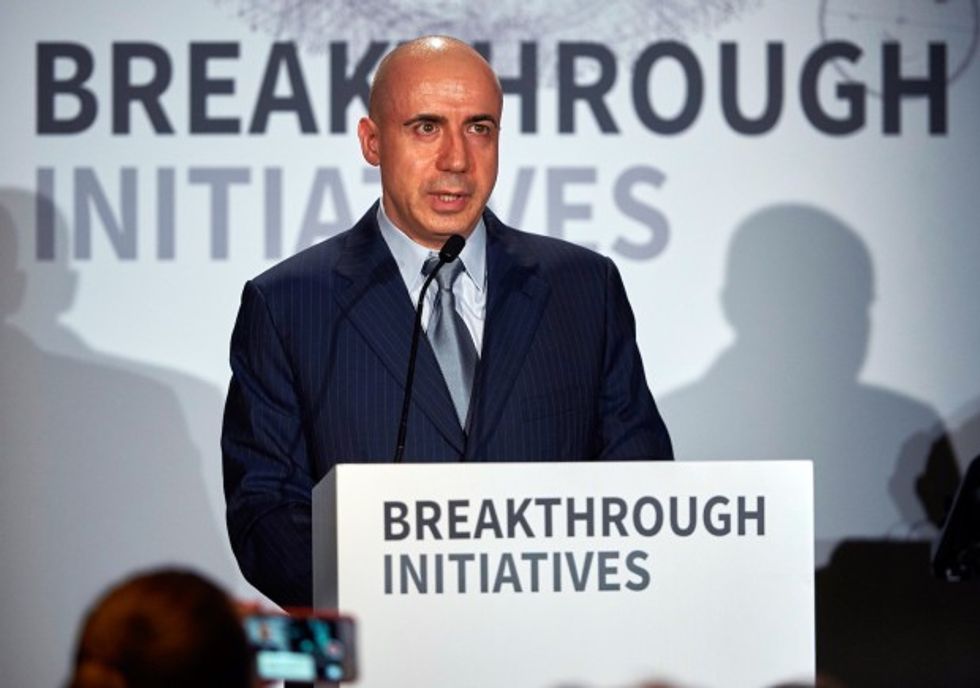 Russian entrepreneur and co-founder of the Breakthrough Prize, Yuri Milner, attends a press conference in London, July 20, 2015. (Getty Images/Niklas Halle'n/AFP)
Powered by energy from a huge, Earth-based laser, the spacecraft would fly at about one-fifth the speed of light. Their target would be a planet with potential for holding life. No such planet has been discovered yet at Alpha Centuri, but experts say one may lurk there within the system's "habitable zones."
Each spacecraft, or nanocraft, is designed to carry cameras and communication and navigation equipment. If any of the spacecraft reach Alpha Centuri, experts say it would take four years before the information they collect is transmitted back to Earth.
"Earth is a wonderful place, but it might not last forever," Hawking said in a statement, according to ABC News. "Sooner or later, we must look to the stars. Breakthrough Starshot is a very exciting first step on that journey."
Pete Worden, former director of NASA AMES Research Center, is expected to lead the program, along with a board of other scientists and researchers.
Although the Breakthrough Starshot team says the project won't be up and running for several more years, they say the technology that will propel the project is already available or will be attainable in the very near future.
The Associated Press contributed to this report.
—
Follow the author of this story on Twitter and Facebook:
[facebook //www.facebook.com/plugins/like.php?href=