Democratic front-runner Hillary Clinton said in an interview Tuesday that she would aim to fill 50 percent of her cabinet positions with women.
"Canadian Prime Minister Justin Trudeau won praise by making his Cabinet 50 percent women. Do you think that's an important commitment to make, and would you make a commitment to have at least 50 percent women in a Clinton administration Cabinet?" Cosmopolitan writer Prachi Gupta asked Clinton.
"That is certainly my goal," Clinton answered.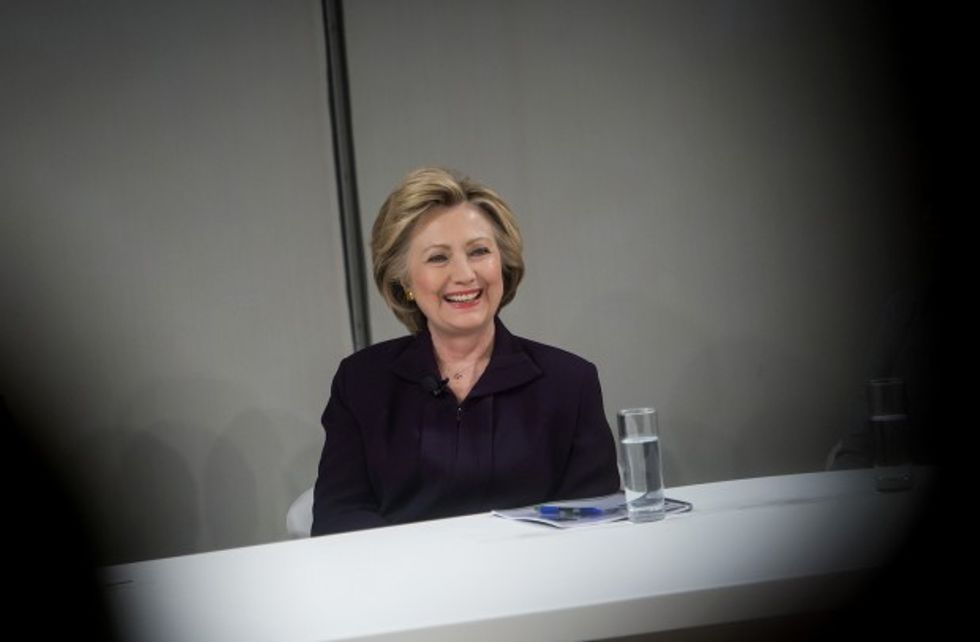 Eric Thayer/Getty Images
"A very diverse Cabinet representing the talents and experience of the entire country," she added. "And since we are a 50-50 country, I would aim to have a 50-50 Cabinet."
Tuesday appeared to be the first time that Clinton revealed her goal of a 50 percent women cabinet to the public.
President Barack Obama has received some criticism for what some consider to be a lack of women in his cabinet. Currently, 7 of the 22 cabinet positions in Obama's cabinet are made up of women.
—
Follow the author of this story on Twitter and Facebook: