What are wicked older brothers supposed to do when they're driving home their poor, vulnerable younger sister from the dentist who's still coming off heavy sedation from wisdom teeth surgery and not quite in her right mind?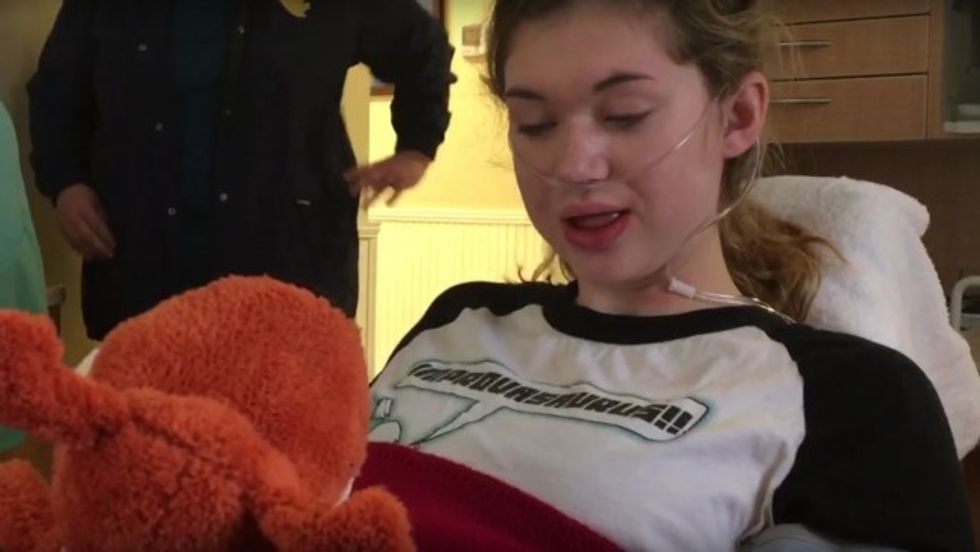 Image source: YouTube
They videotape a cruel prank, that's what.
Cabot Phillips and his brother hatched an elaborate plan — with the help of their mother, of all people — to convince younger sister Millicent that a deadly viral outbreak had just hit and was spawning cannibalism.
In other words — a zombie apocalypse.
They set up a dashcam pointed at their vehicle's front seat, showing Cabot driving with Millicent on the passenger side — her mouth stuffed with gauze, making her speech hilariously muffled — as a strange emergency broadcast hit the radio.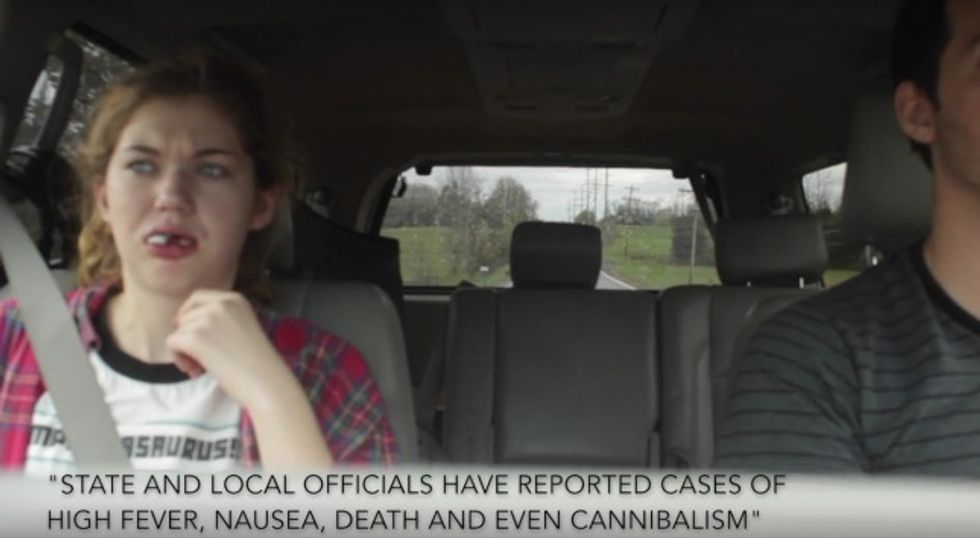 Image source: YouTube
"The Centers for Disease Control in Washington, D.C., has issued a viral outbreak warning," the broadcaster stated. "State and local officials have reported cases of high fever, nausea, death and even cannibalism. Stay in place until further notice."
Big brother and Millicent were dumbfounded — but she was in no mood to chat.
"You're driving like a slug!" she said, clearly annoyed. "Would you get to the house?"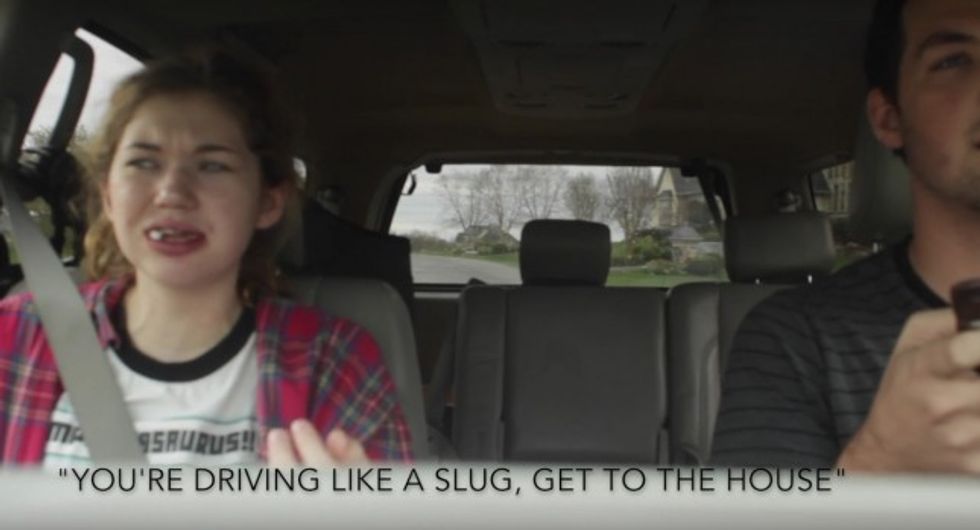 Image source: YouTube
Then Cabot called their mom, who confirmed while on speaker that the virus outbreak was happening and that they had to come home.
"We're not the U.S. Marines!" Millicent reacted, more upset. "Why can't we just start going now?"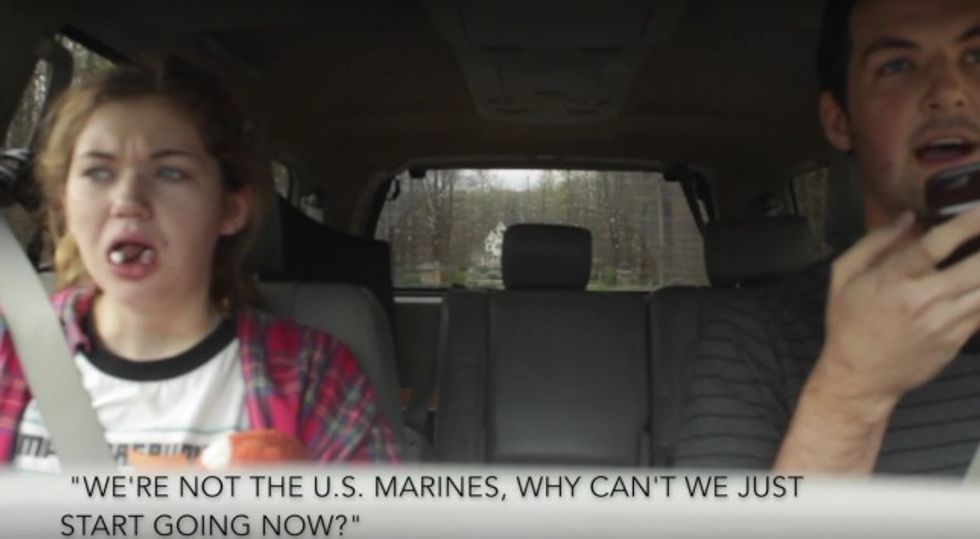 Image source: YouTube
After pulling into their driveway, Cabot left the vehicle and poor Millicent, now alone, started getting creeped out.
"What?" she asked herself. "Like cannibals? Zombies?"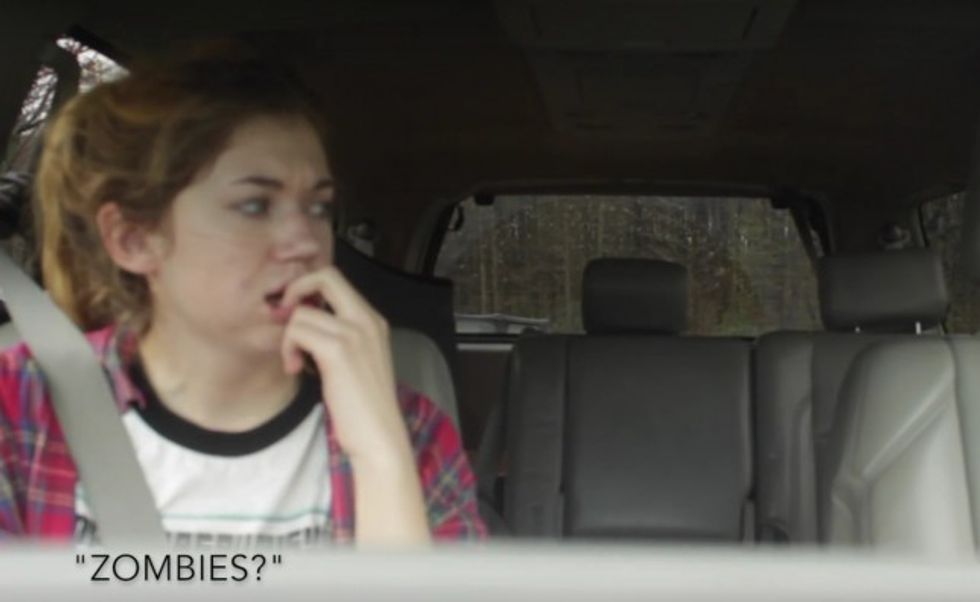 Image source: YouTube
When Cabot began packing the vehicle with garden equipment to arm themselves, Millicent was incredulous.
"A garden hoe isn't what we want!" she yelled. "We have guns, why are you putting garden equipment in the car?"
Arguably the funniest moment came when Cabot told Millicent they could bring one pet, the family's dog or cat, and instructed her to make a choice. Her response was decidedly unfiltered.
"That cat, you idiot!" she yelled back. "[The dog] is the worst. He's already dying. Just leave him, get the cat."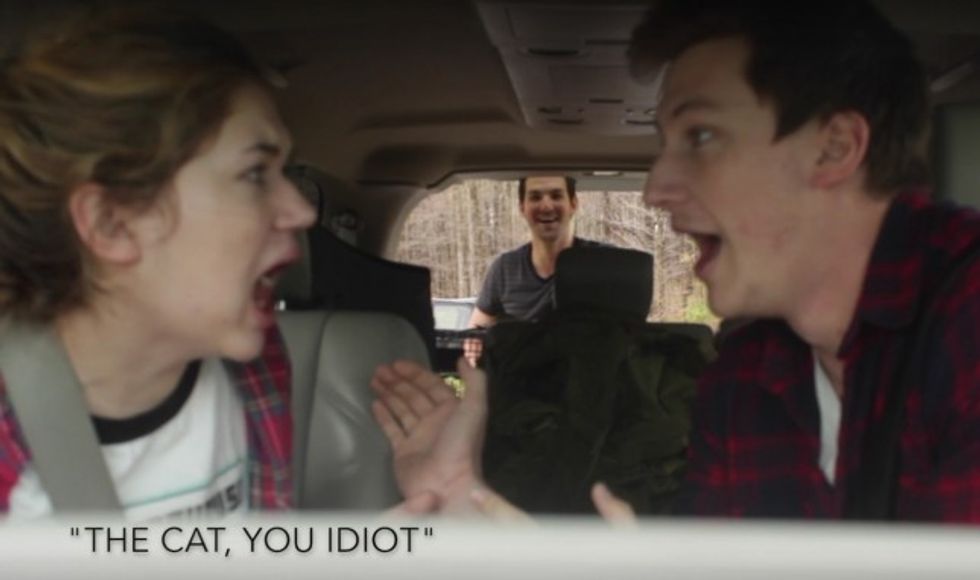 Image source: YouTube
Check out the rest of the prank, which was closing in on 1 million YouTube views Tuesday morning:
(H/T: WTOC-TV)