Tuesday night's episode of the tattoo competition television show "Ink Master Revenge" challenged the competitors to create a portrait of well-known political figure.
The nine remaining contestants were tasked with inking a black and grey portrait tattoo on the "canvases." (The word "canvas" is used to describe the actual human beings who have their skin inked during the episode.)
Each of the "canvases" chose a personal political hero to be the subject of their portrait tattoo. The selection was a broad spectrum of seven past presidents and one current candidate, Hillary Clinton.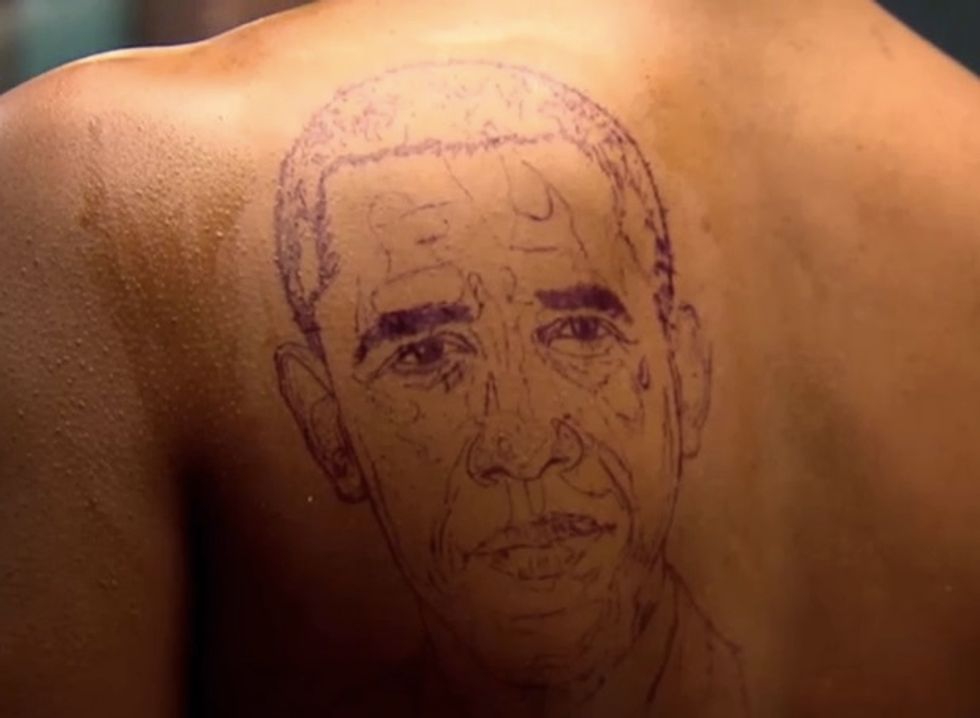 Image source: Spike TV
After the allotted six-hour time period ended, with guidance from the "canvas jury," the three judges named a best and worst tattoo.
The worst of the bunch was a Bill Clinton ink portrait repeatedly described as "too dark." The Bill Clinton portrait sent artist Sarah Miller packing and cost her a shot at the show's $100,000 grand prize.
Contestant Christian Buckingham saw the Bill Clinton tattoo and could not contain himself, "This guy has a California raisin with Bill Clinton's face tattooed on his leg for life," he remarked.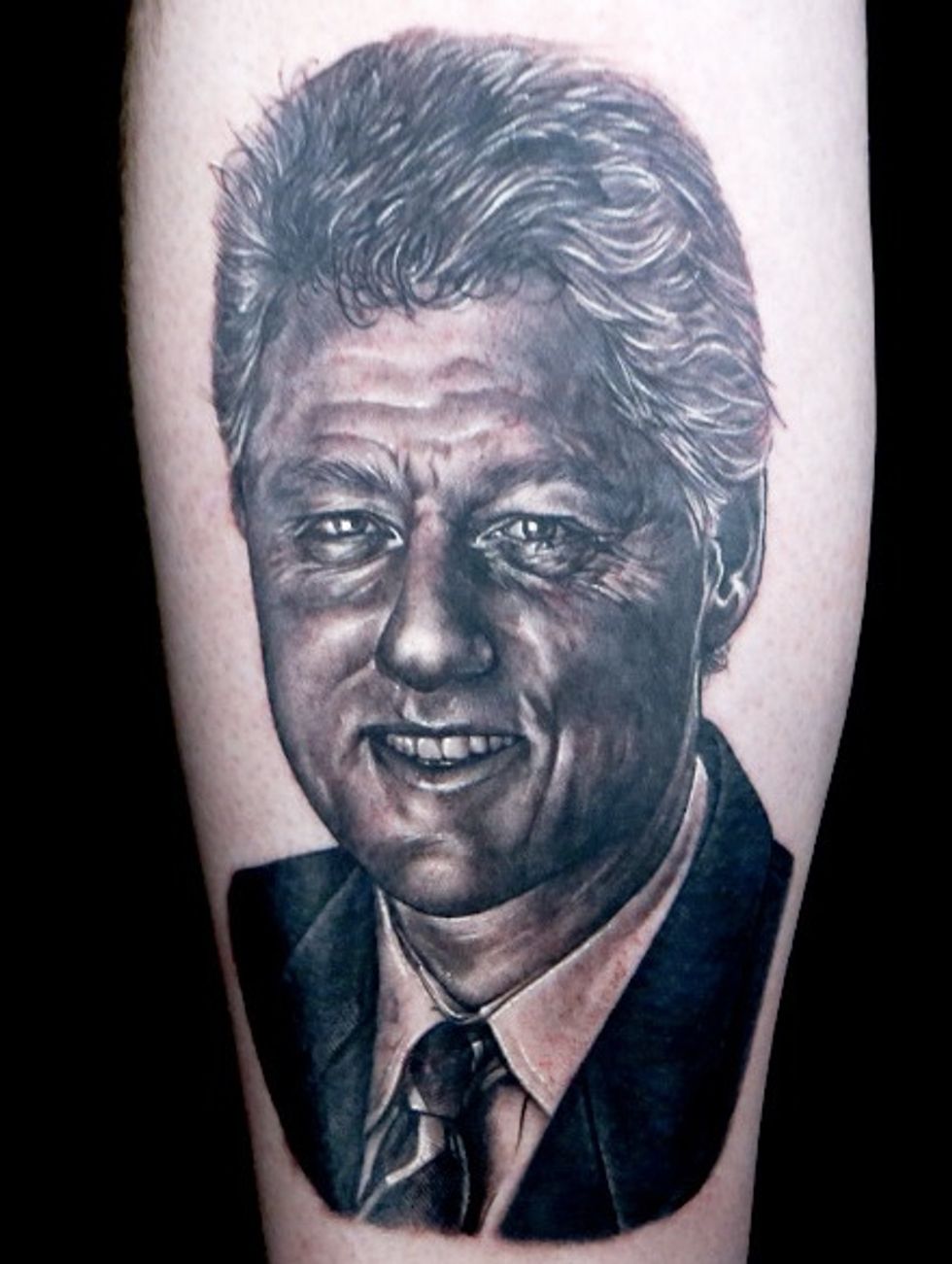 Image source: Spike TV
In the end, it was Buckingham's portrait of Hillary Clinton taking top honors for the night.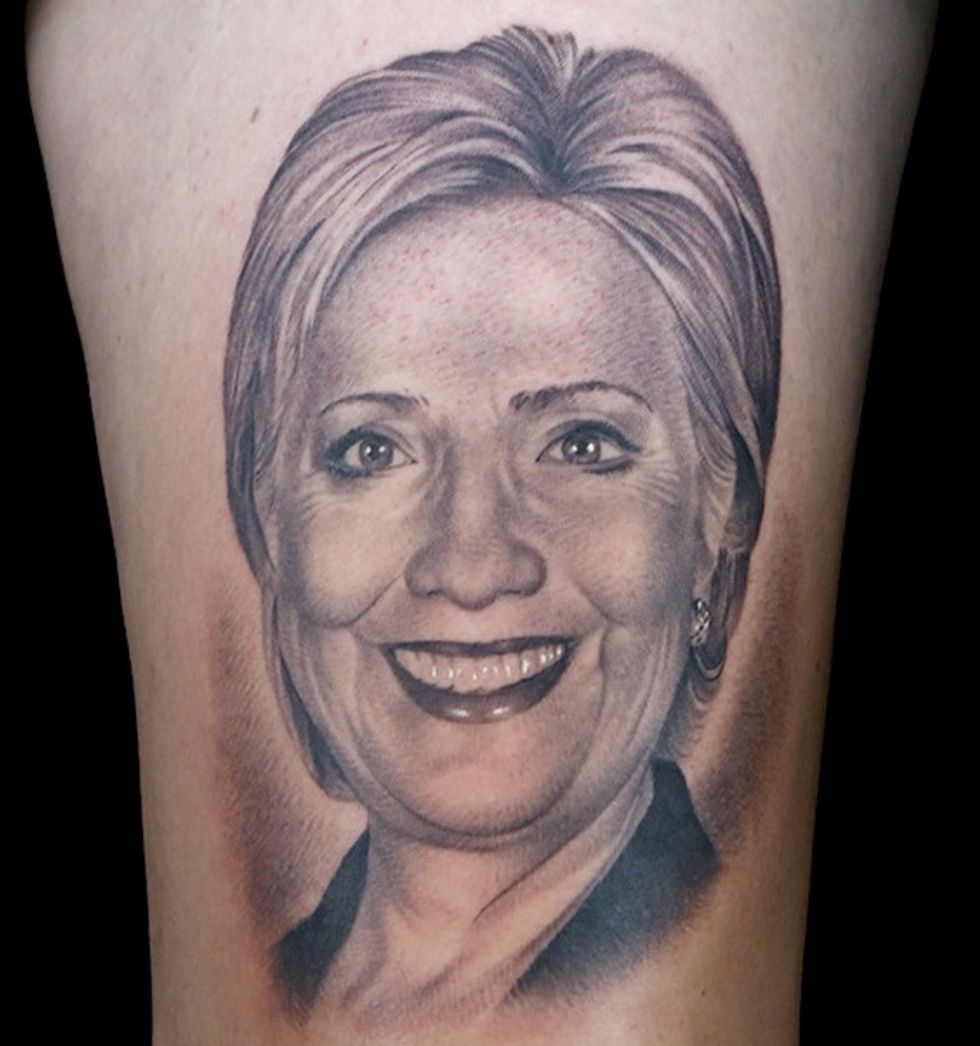 Image source: Spike TV
Watch a clip from the episode:
—
Follow the author of this story on Twitter and Facebook: