It may not be long before machetes are banned in New York.
The Empire State's Senate passed a bill, S.3199A, by a 54-5 vote margin Tuesday classifying a machete as a "deadly weapon," making it a crime to possess one with the penalty of up to one year in prison.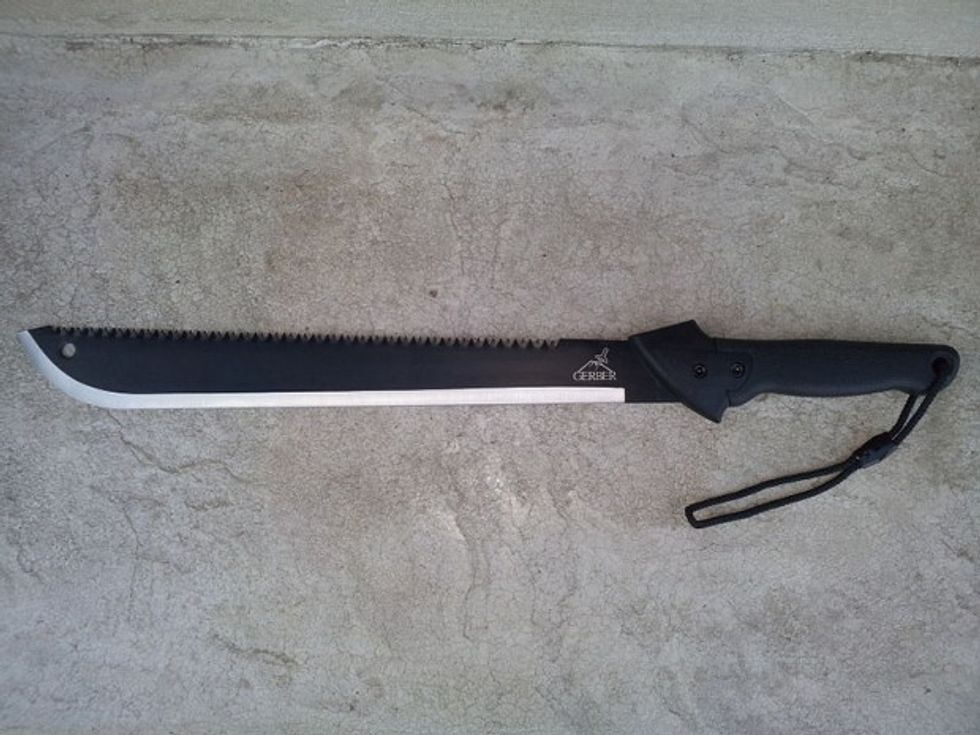 Image source: Google Images
Many of the legislation's co-sponsors have long advocated the criminalization of machetes, and it will now head to the state Assembly, where the fate of the bill will be decided.
"Despite the obvious serious injury that can be caused by the use of a machete," state Sen. Tony Avella (D) wrote in a memo, "such weapons have not been included in the penal law's definition of 'deadly weapon.'"
He went on to say it is "surprising" that the knife had not previously been marked as a "deadly weapon," "given the common knowledge that machetes have often been used as weapons and are actually defined as such in Webster's dictionary."
A machete is defined as a "large, heavy knife that is used for cutting plants and as a weapon," according to the Merriam-Webster dictionary.
Should the bill become law, machetes will join a lot list of items classified as "deadly weapons," including switchblades, daggers, metal or plastic knuckles, gravity and ballistic knives, billy clubs and blackjacks. Possession of any of these items is a misdemeanor and can result in as much as one year in jail.
The Senate's passage of the legislation comes on the heels of New York City Mayor Bill de Blasio acknowledging a drop in the city's murders and shootings, but noting that slashings and stabbings are increasing.
According to Guns.com, the number of knife attacks in the Big Apple for the first quarter of 2016 increased by more than 20 percent to 899, up from 746 such attacks at the same time last year.
Similar legislation introduced last year by Avella after a fatal machete attack in Long Island, New York, failed to gain much traction due to multiple challenges.
Legal defense for possession charges requires the possessor to show they did not intend to use the weapon unlawfully, which can present some difficulties. For example, in 2015, an electrician in possession of what police determined a gravity knife won a $57,000 settlement when the court found the blade to be a utility knife used for work.
However, state leaders are determined to do something to curb the violent attacks occurring with knives.
"Stabbings and slashings aren't going away," NYC Police Commissioner Bill Bratton said at a press conference, adding that such crimes are a "reality" for those living in New York City.
Neither Bratton nor de Blasio have directly mentioned concerns over machetes.
—
Follow the author of this story on Twitter: