Actor Morgan Freeman altered the caption of his latest Facebook profile photo after the original locator placing the photo in "Jerusalem, Israel" unleashed a barrage of social media bickering this week between Israelis and Palestinians and their supporters.
The current version of the photo caption includes only the text "Jerusalem #StoryofGod" in reference to the Academy Award-winning actor's new National Geographic Channel series: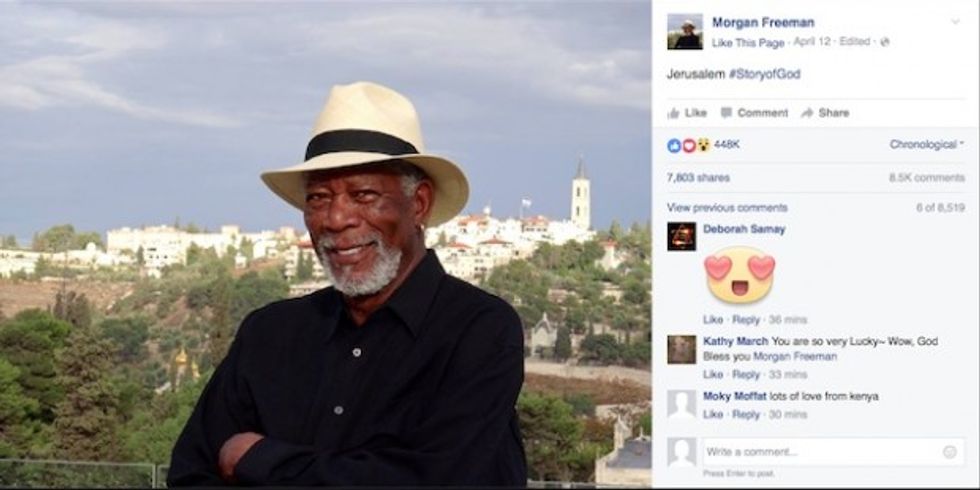 The new version of the photo lacks a map designation for where the photo was captured, previously seen in the upper right corner of this screenshot. (Image via Facebook/MorganFreeman)
But here's how it originally appeared when it included the locator of "Jerusalem, Israel."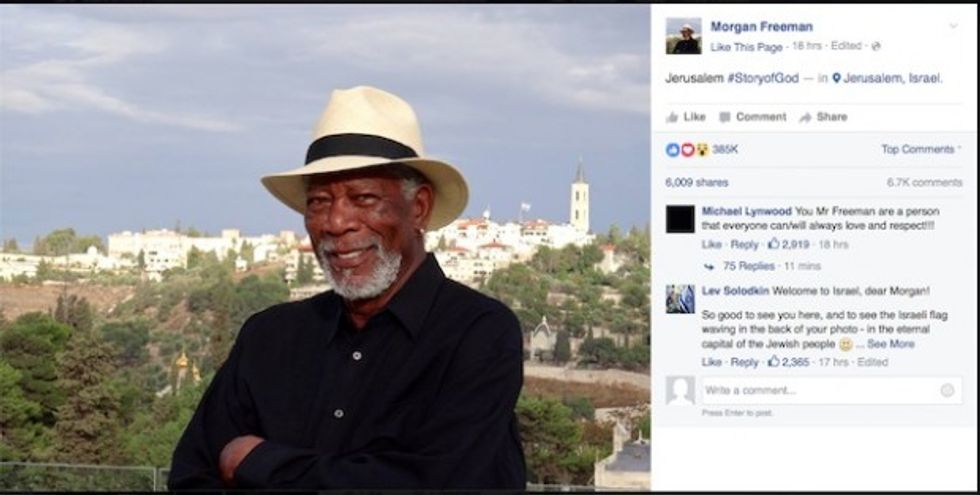 The location of the photo was originally designated as "Jerusalem, Israel." (Image via Facebook/MorganFreeman)
Israelis and Palestinians used Freeman's Facebook timeline to promote their position on Jerusalem while energetically bashing each other.
Israel's Arutz Sheva news site opined that Freeman "appeared to cave into anti-Israel attacks" by removing Israel from the photo locator.
Freeman's television series has broken record ratings for NatGeo Channel. The Christian Post reported that Live+3 ratings showed 3.5 million total viewers for the miniseries' premiere. This meant "The Story of God with Morgan Freeman" was the fourth most-watched telecast of all time for the network.
In an interview with TheBlaze last month, Freeman discussed what God means to him and what comes to mind if and when he considers the concept of the Almighty. You can hear that interview here.