Some parents of fourth-grade students at an elementary school in Oregon are lashing out at the school for allowing students access — without parental permission — to a sex education book filled with illustrations depicting various sexual acts this week.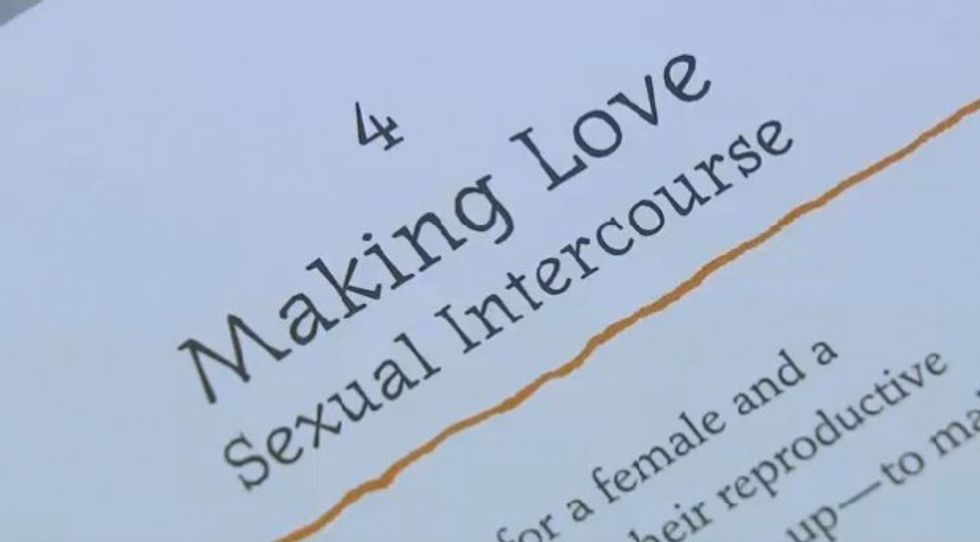 Image source: KPTV-TV
After parents from Hudson Park Elementary School in Rainier claimed that the book, "It's Perfectly Normal," was shown to their children without their consent, the school library decided to pull the book from its shelves during an ongoing investigation, according to KPTV-TV. The book, which was written by Robie Harris and illustrated by Michael Emberley, describes itself as a book about sexual health and physical awareness suitable for children ages 10 and up. The book, which was published in 1994, has proven to be controversial due to its illustrated depictions of naked teens and adults, sexual intercourse, various birth control methods, homosexuality and masturbation.
"I was warned by several people not to do this book, that it would ruin my career. But I really didn't care. To me it wasn't controversial. It's what every child has a right to know," Harris told NPR during a 2014 interview, adding that she wrote the book because "there can be a lot of inappropriate, weird, confusing, uncomfortable, creepy, scary or even dangerous websites that you can end up on when you're looking for information."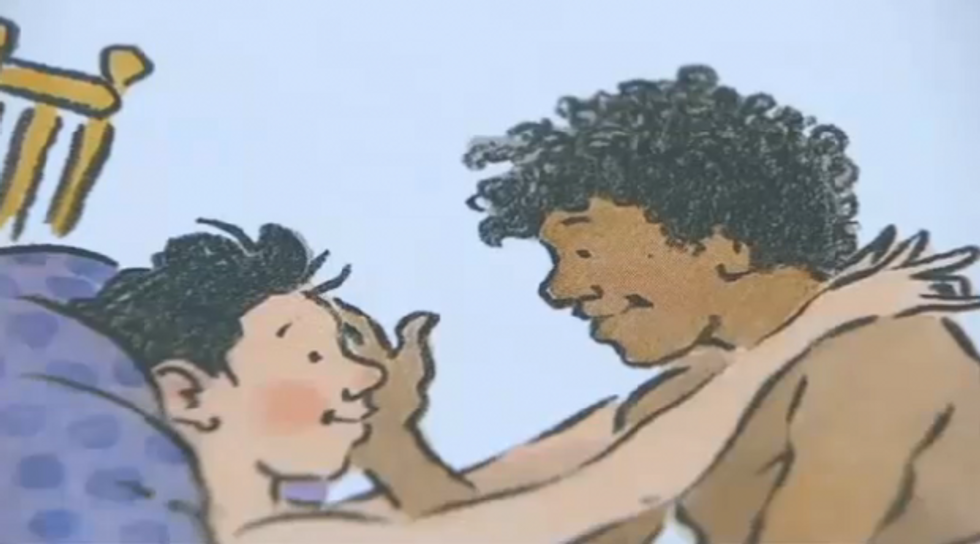 Image source: KPTV-TV
But some parents complained to the Rainier School District when they claimed that the school librarian directly showed their 9-year-old children the book and encouraged them to bring it home with them, KPTV reported. Although school officials noted that the book title was listed on the state's approved school book list and that the book had been intended for older children from the sixth-grade classroom, many parents claimed that they did not want their young children exposed to the material in that fashion without their permission.
On Thursday, the school's principal sent a letter home to parents stating, "Inappropriate human development and sexuality books were disseminated to students who had library," Fox News reported. "Procedures have been put in place to make sure this doesn't happen again."
The apology letter also stated that the school's current policies regarding which books are to be allowed in the library for student access is under review and that the school intends to notify parents when sexual education topics are being covered in the classroom, KPTV reported. Parents could then opt out of sending their children to those classes. The librarian in question was disciplined, although the school told KPTV that it could not comment further because it is a personnel issue.
—
Follow Kathryn Blackhurst (@kablackhurst) on Twitter