Actress Doris Roberts, best known for her role as Marie Barone in CBS' long-running comedy "Everybody Loves Raymond," has died.
The TMZ report says the 90-year-old actress passed away Sunday in Los Angeles. The cause of death is unknown.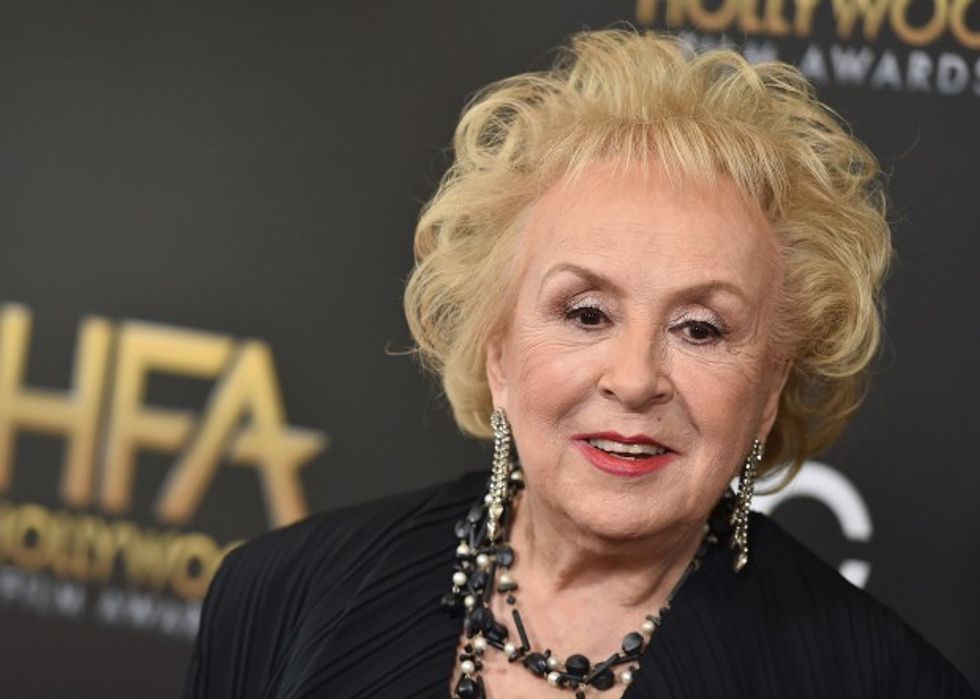 Doris Roberts arrives at the Hollywood Film Awards at the Beverly Hilton Hotel on Sunday, Nov. 1, 2015, in Beverly Hills, Calif. (Photo by Jordan Strauss/Invision/AP)
Roberts' career, which lasted six decades, earned her five Emmy Awards and a Screen Actors Guild Award. Four of her Emmys were for her role in "Everybody Loves Raymond." She also starred in movies like "National Lampoon's Christmas Vacation" and "Grandma's Boy."
She is survived by her son Michael Cannata, Jr., who she had with her first husband. Roberts' second husband William Goyen died in 1983.
Roberts' "Everybody Loves Raymond" co-star Patricia Heaton paid tribute to her death in a statement, saying, "Truly the end of an era. My wonderful TV mother-in-law and ELR nemesis Doris Roberts was a consummate professional from whom I learned so much."
"She was funny and tough and loved life, living it to the fullest," Heaton continued. "Nothing gave her greater joy that her three wonderful grandchildren, of whom she was so proud. It truly was a privilege Doris. I love you and miss you."
—
Follow the author of this story on Twitter: