Legendary MLB pitcher Curt Schilling on Monday shared a meme to his Facebook page that one pro-LGBT website called "disgusting."
The post, which Schilling later deleted, showed a man dressed as a woman with a caption referring to the transgender bathroom laws that have become especially controversial recently. It was unclear whether the individual seen in the photo is actually transgender.
Before Schilling deleted the post, however, users on social screen-captured and shared the image.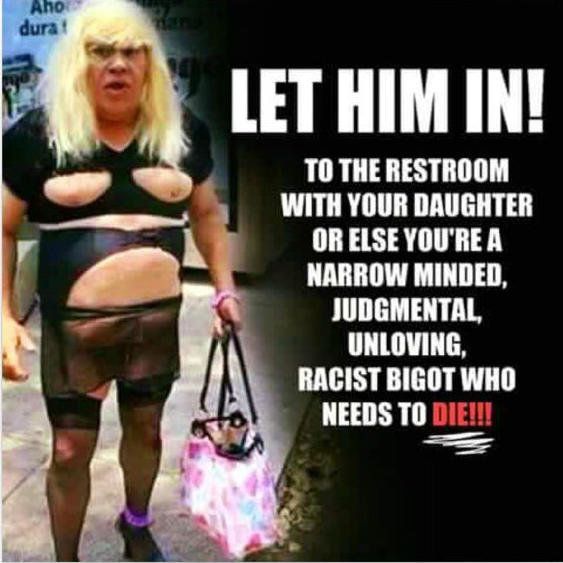 Image source: OutSports.com
"Let him into the restroom with your daughter or else you're a narrow-minded, judgmental, unloving racist bigot who needs to die!!!" the meme read.
According to the Huffington Post, Schilling offered his own comment with the photo, saying, "A man is a man no matter what they call themselves. I don't care what they are, who they sleep with, men's room was designed for the penis, women's not so much. Now you need laws telling us differently? Pathetic."
The retired star defended his action in a blog post Tuesday, telling anyone who was offended, "that's your fault, all yours." Schilling went on to call the controversy over his shared post "beyond hilarious."
"I didn't post that ugly looking picture. I made a comment about the basic functionality of mens and womens restrooms, period," Schilling wrote in his blog post.
Schilling was suspended by ESPN last year after tweeting a Hitler meme comparing world's percentage of Muslims to the percentage of Nazis in Germany in 1940. He later deleted the tweet, and apologized, saying, "it didn't come across in any way as intended."
And in March, Schilling was criticized for saying of Hillary Clinton, "She should be buried under a jail somewhere." ESPN confirmed after that comment it still planned to have Schilling return as an analyst on Monday Night Baseball this season, the Huffington Post reported.
But in light of his most recent post about transgender individuals' bathroom use, the sports network said it is "taking this matter very seriously and are in the process of reviewing it."
(H/T: Huffington Post)
–
Follow the author of this story on Twitter and Facebook: