British supermodel Naomi Campbell revealed that she chooses not to use the word "racism" because she views the term as far too "cliche," according to an interview she gave with Alan Carr that will air on the "Alan Carr: Chatty Man" show Thursday evening on the U.K.'s Channel 4.
Campbell, 45, who was the first black model to appear on the cover of the French version of "Vogue" in 1987, admitted to Carr that she experienced many difficulties and setbacks while trying to enter and thrive in the fashion world, according to the Independent. But Campbell also stated that she refuses to use the word "racism" in describing her difficulties and chooses to use a different word instead.
"I never use that word 'racism.' I find it a cliche word, and I don't want to use it as an excuse," Campbell told Carr. "For me, it was, I call it 'territorialism,' where there are people that have that certain territory, and they stand their ground, and they are not going to change their mind, and that is their opinion."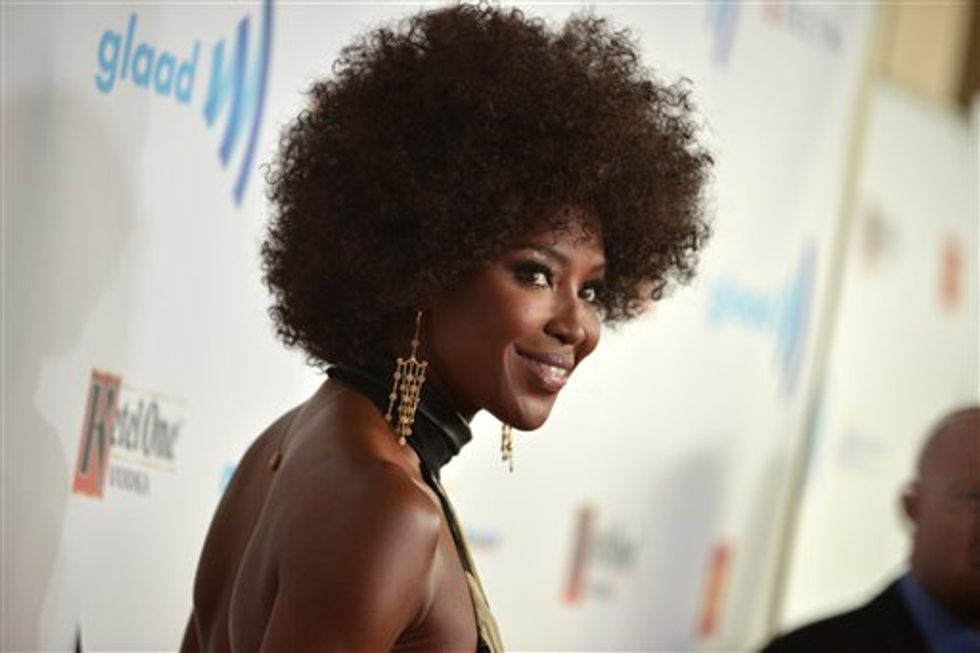 Naomi Campbell arrives at the 25th Annual GLAAD Media Awards April 12, 2014. (Richard Shotwell/Invision/AP)
In March, Campbell published a preview to her book, "Naomi Campbell," that was released in April. In the preview, which was published on the Guardian, Campbell had further outlined her experiences with "territorialism" in the modeling industry.
"I'd already shot a lot for French Vogue and been told — not in an especially rude way — that a cover wasn't a possibility. I didn't realise that there had never been a black model on the cover," Campbell had written. "When I started out, I wasn't being booked for certain shows because of the colour of my skin."
But Campbell maintained that the pushback she experienced only caused her to strive and succeed.
"I didn't let it rattle me," Campbell wrote. "From attending auditions and performing at an early age, I understood what it meant to be black. You had to put in the extra effort. You had to be twice as good."
Campbell also explained how she finally received that coveted French "Vogue" cover.
"I have always risen to every challenge, and so basically my other friends had a French Vogue cover, and I was like, 'Why can't I have one too?' And at first they said no, because they had never had anyone on it," Campbell told Carr. "It was instantly 'no' without thinking. So I thought, 'Let me go to my great friend Yves Saint Laurent and tell him,' since I was his contract girl. I asked him to fix the situation, and he did. That is how I got it."
To this day, Campbell says she still fights for young models of color in the wake of her own huge success.
"Right now, today, as I sit here, I fight for the younger models of colour, and when I say colour I mean of all colours, it's all shades and origins that have a hard time," Campbell told Carr. "Again, it's not saying, 'You're racist.' That isn't what it is about. Maybe we should remind you when casting to use all colours and models of colour."
(H/T: the Independent)
—
Follow Kathryn Blackhurst (@kablackhurst) on Twitter