After a congressional subpoena, the State Department reportedly removed documents related to the 2012 Benghazi attack from the secretary of state's office — which delayed the release of the files to the House Benghazi Committee by more than a year, the Washington Free Beacon reported.
The newly found documents included electronic folders that former Secretary of State Hillary Clinton used. The files were kept in the executive secretary's office, which handles communications between the secretary of state and other department divisions and bureaus.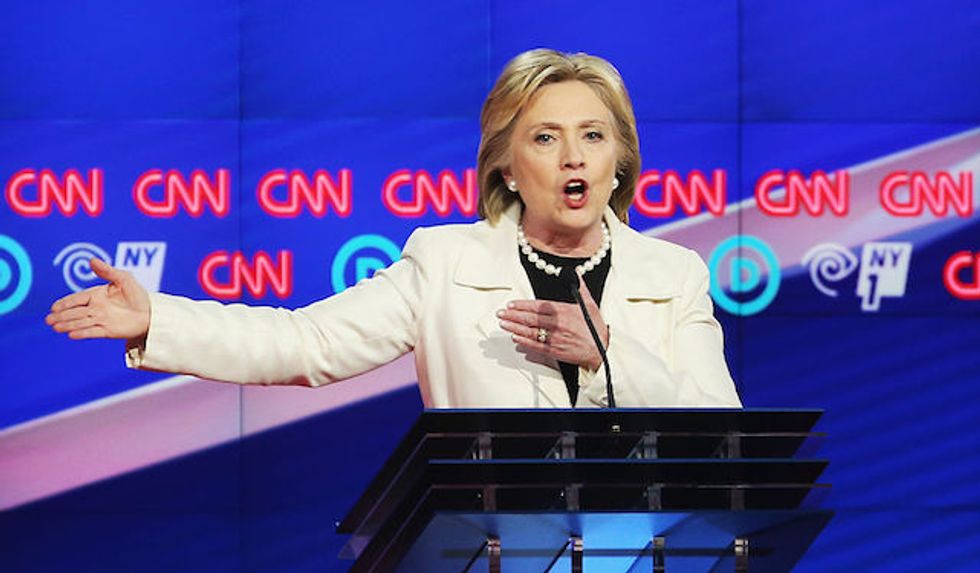 Justin Sullivan/Getty Images
In court filings in an open-records case involving the government watchdog group Judicial Watch, State Department attorneys said that electronic folders with hundreds of documents related to the Sept. 11, 2012, terrorist attack on the U.S. compound in Benghazi, Libya, were rediscovered last year.
The reason the attorneys gave is because the files were overlooked when the executive secretary office transferred the files to another division. The State Department flagged the files for archiving last April.
The House Select Committee on Benghazi requested the files in March 2015. The consequence of the delay was that the committee conducted most of its interviews and hearings before it received the documents it had requested.
From the Washington Free Beacon:
The State Department first disclosed that staffers had discovered the unsearched folders in a January court filing. Attorneys for the department asked the court for additional time to process and release the documents in response to a 2014 lawsuit filed by the government ethics group Judicial Watch.

Around the same time, the State Department alerted the House Select Committee on Benghazi to the discovery. On April 8, the department turned over 1,100 pages of documents from the electronic folders to the House Benghazi Committee, over a year after the committee's subpoena. The committee had received other documents from the production in February.