A 16-year-old Delaware girl has died following an altercation Thursday that took place in a high school bathroom.
Amy Francis-Joyner of Wilmington had just celebrated her 16th birthday last month, the girl's relatives told WTXF-TV Thursday. Her family said they had no idea she was having any major problems at school.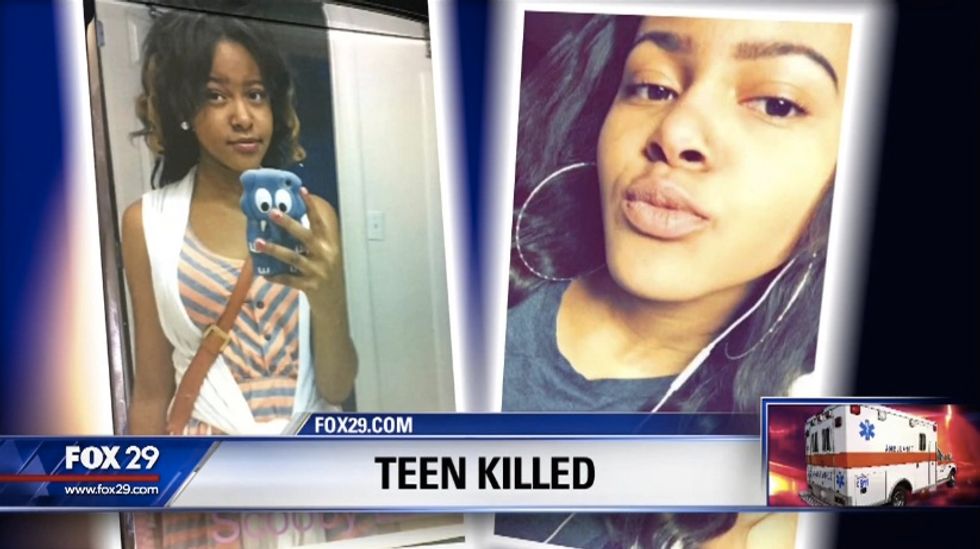 Image source: WTXF
Police said Francis-Joyner died at A.I. DuPont Children's Hospital shortly after she was brutally beaten in the girls' restroom Thursday morning. Wilmington Police Sgt. Andrea Janvier told WTXF that the incident occurred around the time students were arriving for the day.
The details leading up to the attack remain a mystery.
With an investigation underway and few questions answered, Howard High School of Technology students and members of the community are struggling to make sense of this horrific event.
Francis-Joyner's father, Sonny Francis, was still in disbelief when he spoke with WTXF Thursday.
"I think this is a dream, and I'm trying to wake up," Francis said.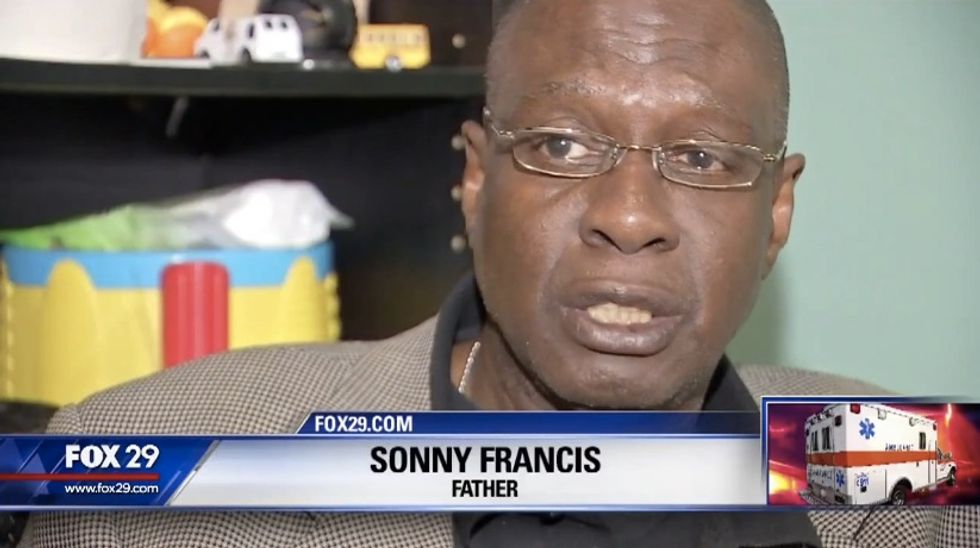 Image source: WTXF
Francis explained the confusion and sadness he felt upon hearing of his daughter Amy's passing.
"All I know is my daughter is gone. She was the love of my life, and it hurts," he said.
Francis described Amy as a dedicated student and a loving young woman who enjoyed fashion and spending time with her family, especially her mother, who dropped her off at school the morning of the attack.
The teen's father said that he had no reason to believe that his daughter was unhappy or unsafe at school.
"I thought schools were a safe place. You drop your kids off, and they would come home after school. But apparently that's not the case with some of the schools now. The children are … out of control," he said.
Wilmington Mayor Dennis Williams told WTXF Friday that no weapons were used in Thursday's attack, but it involved "multiple girls on one."
The school was put on lockdown Thursday as officials tried to investigate and determine who may have been responsible for the attack. Students were then dismissed for the day. Classes were also canceled Friday as the community grieves the loss of Francis-Joyner.
Mayor Williams released this statement following the incident:
We are all deeply saddened by this tragedy, and my heartfelt sympathy goes out to the young girl's family and friends as they grieve this terrible loss. Howard High School of Technology has a rich history in the City of Wilmington, and in this time of great tragedy, it is critical that we embrace the students, parents, faculty, and the entire Howard community. Our entire city is shaken by the loss of this child's life, but in this moment we should all come together to work collectively to address the serious needs of our youth. As a community, I know that our strength comes from the commitment that we all have to support our children. Now, more than ever, is the time that we must demonstrate that commitment.
Watch: