One Canadian mother was left in tears after being investigated by Child and Family Services for allowing her children to play in her own backyard.
Jacqui Kendrick, a stay-at-home mom from Winnipeg, said a CFS worker showed up at her house unexpectedly earlier this month, telling her they were there to perform a "well-being check" after receiving a complaint about her children being left unsupervised in the fully-fenced-in backyard.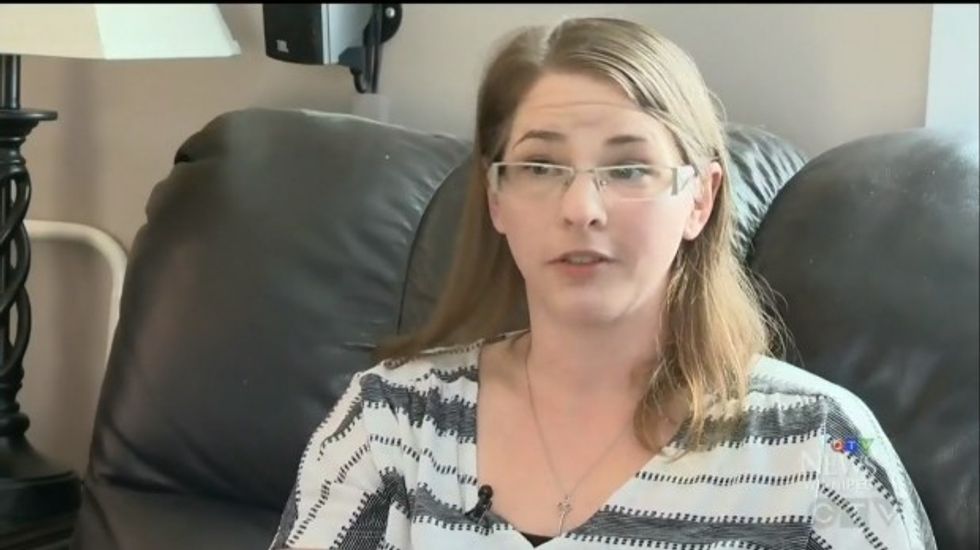 Image source: CTV News screen grab
"We had to go through a whole interview asking so many questions — asking me about if we've ever dealt with CFS before, what my childhood was like, how I punish my children, whether we drink or do drugs," Kendrick told CTV News. "[S]he had to look to see where my kids slept. She had to see if we had enough food in the house."
Kendrick has three children, ages two, five and 10. She said her kids enjoy playing outside after school, adding that she's always either outside with them or watching them from her living room windows. The mother of three insisted she feels "completely comfortable" letting her children play outside.
In addition, Kendrick said she has taught her two older children about "stranger danger" and "they know what to do" if they feel unsafe.
"We've taught both the [older] kids so far that you look after each other," she said. "That's kind of the point. The older ones should be looking after the younger ones."
Nevertheless, Kendrick said the CFS worker continued pressing her for answers. So much so, that Kendrick nearly broke down in tears.
"The whole time I'm sitting there, pretty much in tears, because I couldn't understand what was going on," she said.
There has been no further contact made by CFS since the check-in earlier this month, so Kendrick assumes everything is fine. But she still doesn't understand why whoever called the authorities didn't simply stop by her house.
"If you really had a concern, you could have knocked on my door," Kendrick said, later adding that, if there is ever another complaint in the future, "there's always going to be a file there."
Now, Kendrick fears additional complaints could lead to her kids being taken away from her.
Winnipeg psychologist Dr. Toby Rutner agreed with Kendrick's assertion, saying kids should be allowed to operate independently as much as possible and, in the age of the Internet, "everyone feels entitled to give an opinion."
"With the Internet, it has not only created a situation where everyone feels they are entitled to give an opinion, but [also] this approach that says everyone's opinion is equal in value," Rutner said.
Manitoba's Child and Family Services Act states that children 12 and older can be left at home alone unsupervised, but it does not mention anything about leaving kids unsupervised in the backyard.
—
Follow the author of this story on Twitter: