Staten Island's 'Ninja Burglar" offered an apology to all of his victims in a speech that was recorded on video and released Friday by the office of District Attorney Michael McMahon.
Robert H. Costanzo, 46, pleaded guilty to three counts of second-degree burglary at the Staten Island Court on Thursday, according to WPIX-TV. Costanzo, who will be sentenced to 25 years in prison under the plea agreement, has been linked to 160 burglaries in New York during a 10-year spree that began in 2005. When he was 19, Costanzo was convicted of raping a grandmother on Staten Island, as well.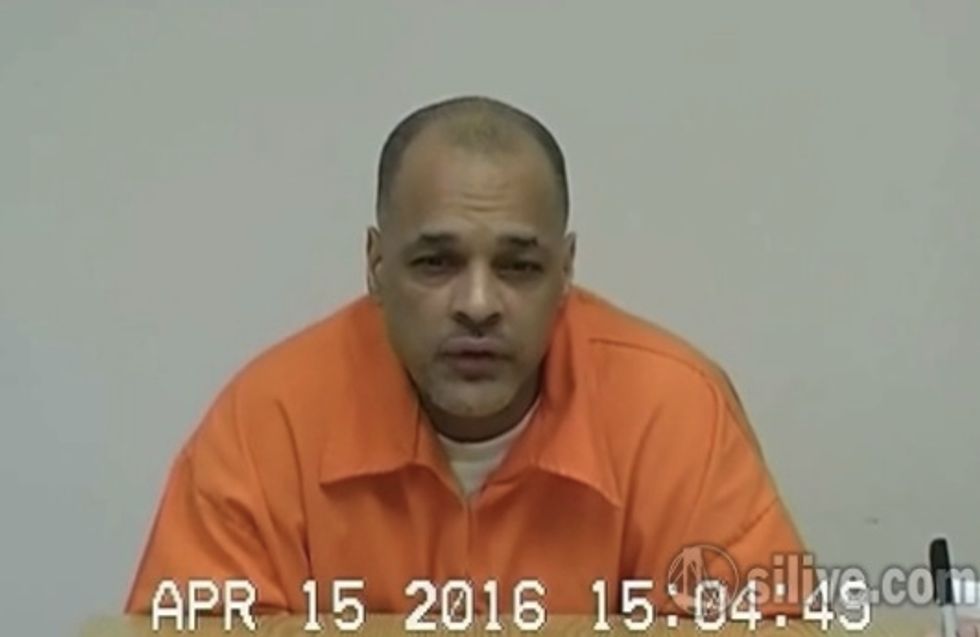 Robert Costanzo (Image source: SI Live)
Costanzo allegedly was given the nickname "Ninja Burglar" because he often wore all black during his break-ins and was reported to have been spotted with nunchucks.
"It was a gentleman standing there all dressed in black," said Richard Chiolo, who allegedly encountered Costanzo with his brother during a robbery in a Dongan Hills home, according to WPIX. "He started swinging nunchucks at him and there was a little battle with my brother and he was able to grab a steak knife."
But now, Costanzo has offered an apology to all of his victims and asked their forgiveness for the crimes committed against them.
"I do want to apologize for all the chaos and the disruption to people's lives that I caused," Costanzo can be heard saying in the confession tape. "None of this was meant to harm anybody or do anything to inflict any type of harm. I only use it as a means to survival as far as financially with my children, my family members that I support."
Costanzo is thought to have accrued more than $4 million in dollars and valuables from his 10-year rampage across Staten Island, according to the New York Daily News. Although he is widely known as the "Ninja Burglar," Costanzo claims that he does not refer to himself by that monicker.
"This is gonna seem like a silly question, but are you a ninja?" a man can be heard asking Costanzo in the video.
"No," Costanzo responded.
—
Follow Kathryn Blackhurst (@kablackhurst) on Twitter