Fox News anchor Megyn Kelly will sit down for a face-to-face interview with Republican front-runner Donald Trump next month, following the host's "incognito" meeting with the billionaire businessman a couple weeks ago.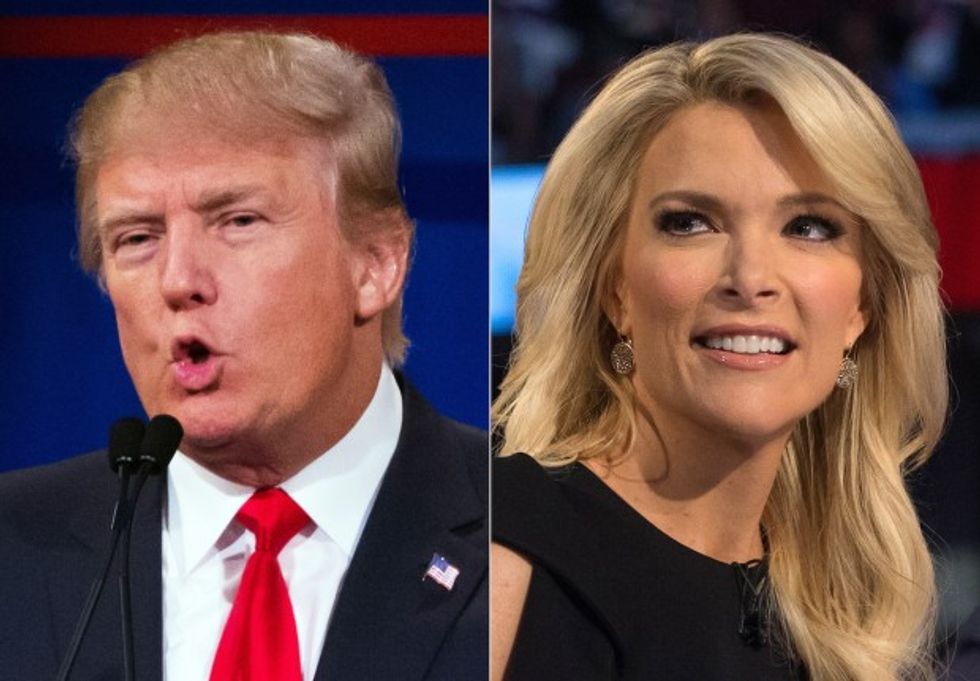 AP Photo/John Minchillo
This will be the first meeting the two have had since the August 2015 and the March 2016 Republican debates.
The hour-long sit-down will take place in New York and will air from 8 p.m. to 9 p.m. May 17 on the upcoming FOX Broadcasting special "Megyn Kelly presents," according to a press release from the network. Additional portions of the interview will air on the "Kelly File" on the Fox News Channel beginning May 18.
"Mr. Trump and I sat down together for a meeting earlier this month at my request," Kelly said of the interview. "He was gracious with his time and I asked him to consider an interview. I am happy to announce he has agreed, and I look forward to a fascinating exchange — our first sit-down interview together in nearly a year."
For the first time, Kelly will address the events that unfolded that lead to the very public division between her and Trump. In addition, she will examine Trump's meteoric rise to the top of the Republican presidential cycle and his role in "one of the most historic presidential runs in modern times," according to the statement.
"Megyn Kelly presents" will be a continuing series featuring interviews with "a variety of notable guests," according to the press release. The sit-downs will focus on people and topics from entertainment to various other spheres of human interest.
—
Follow the author of this story on Twitter: