Another fence-jumping attempt forced the White House into lockdown Tuesday afternoon.
The fence jumper attempted to hop the fence at the Eisenhower Executive Office Building, according to one White House reporter's message to the pool reporter Tuesday.
The reporter said in the email, "I was leaving and got sequestered in the security building. There was a jumper at the EEOB. SS [Secret Service] radio traffic just requested a stretcher, saying the individual is in a moat."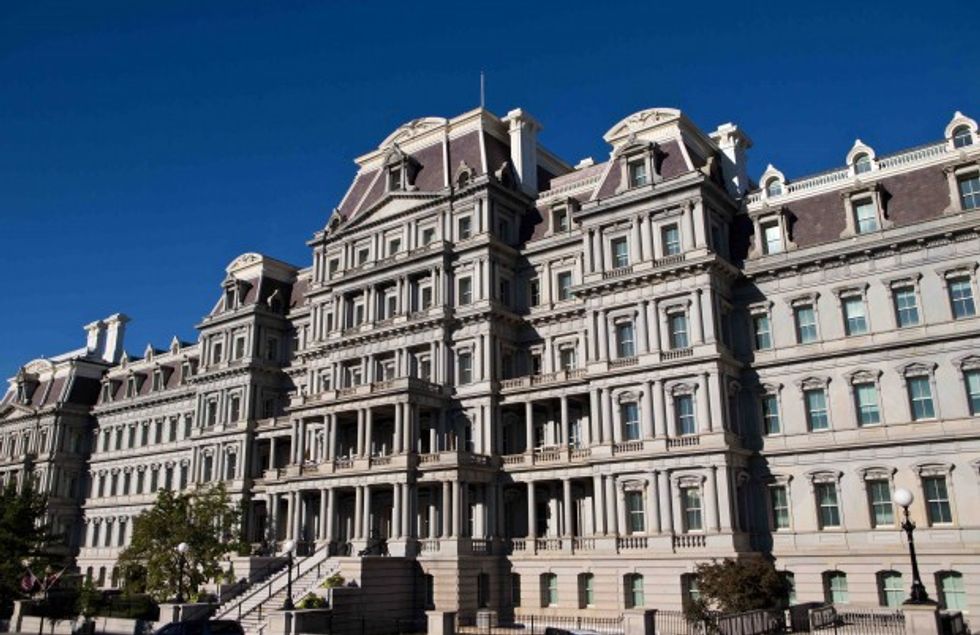 The Eisenhower Executive Office Building, part of the White House complex (AP Photo/J. Scott Applewhite)
The Secret Service has been under severe scrutiny in recent years after a fence jumper managed to actually enter the White House in 2014.
The doors to the press briefing room were locked and no one could exit the building. The entire lockdown was less than 15 minutes.