Republican presidential candidate Donald Trump is going to have a big day on Monday, July 18.
Though all eyes will be on the GOP Convention in Cleveland beginning July 18, another newsworthy event will be taking place in San Diego at the same time: A federal judge announced Tuesday that he plans to convene a hearing on a class-action lawsuit against Trump's real estate seminary program, Trump University.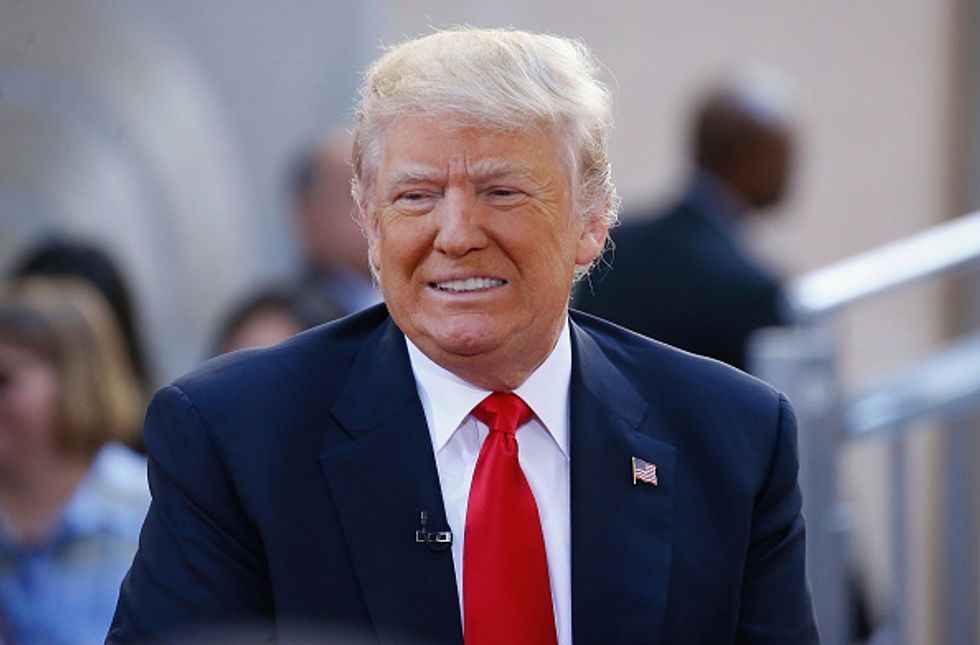 NEW YORK, NY - APRIL 21: Presidential Candidate Donald Trump attends NBC's 'Today' Trump Town Hall at Rockefeller Plaza on April 21, 2016 in New York City. (Photo by John Lamparski/WireImage)
U.S. District Judge Gonzalo Curiel issued the order Monday, setting the July 18 hearing to rule on a move by Trump's legal team to throw out the Cohen v. Trump case. Curiel also plans to take up other motions that day, including one that requests the class-action status of the case be removed.
Curiel first made headlines earlier this year when, in a series of public appearances, Trump suggested that the judge's ethnicity could hurt his case because he "happens to be Spanish" and could disagree with the billionaire businessman's rhetoric against immigration.
"I think it has to do perhaps with the fact that I'm very, very strong on the border, very, very strong at the border, and he has been extremely hostile to me," Trump said in February.
Curiel is also determining when to set a trial in a related case involving people in there states who paid up to $35,000 to participate in Trump University. There has been talks of possibly scheduling the trial for June or August, but Curiel seems uncomfortable with the idea of a jury trial should Trump remain an active candidate for president.
Should any of these cases go to trial, they could pull Trump off the campaign trail, forcing him to appear in the witness stand. But even if he isn't actually in the courtroom, the trials would prove to be a significant distraction for the GOP front-runner.
The lawsuits claim Trump misrepresented what the Trump University program truly offered. Though the initiative suggested Trump handpicked the instructors, who had extensive backgrounds in real estate, the New York business mogul has since acknowledged that he didn't know or meet many of the teachers.
Trump's lawyers, however, argue the misrepresentations were immaterial because the students received valuable information and mentorships regardless. Trump also said some of the former students praised the program in recent years, but are not changing their stories.
Some students said they felt pressured to praise Trump University because they were hoping to get investing help from some of the program's instructors.
—
Follow the author of this story on Twitter: