Reality TV star and transgender celebrity Caitlyn Jenner joined New York Times reporter Nicholas Kristof Tuesday at the Academy for Young Writers in Brooklyn for a live Q&A session about transgender issues.
The main issue addressed during the live chat was the debate over so-called "bathroom bills" that require individuals to use the public restrooms and changing facilities that correspond to their biological sex, regardless of how they identify.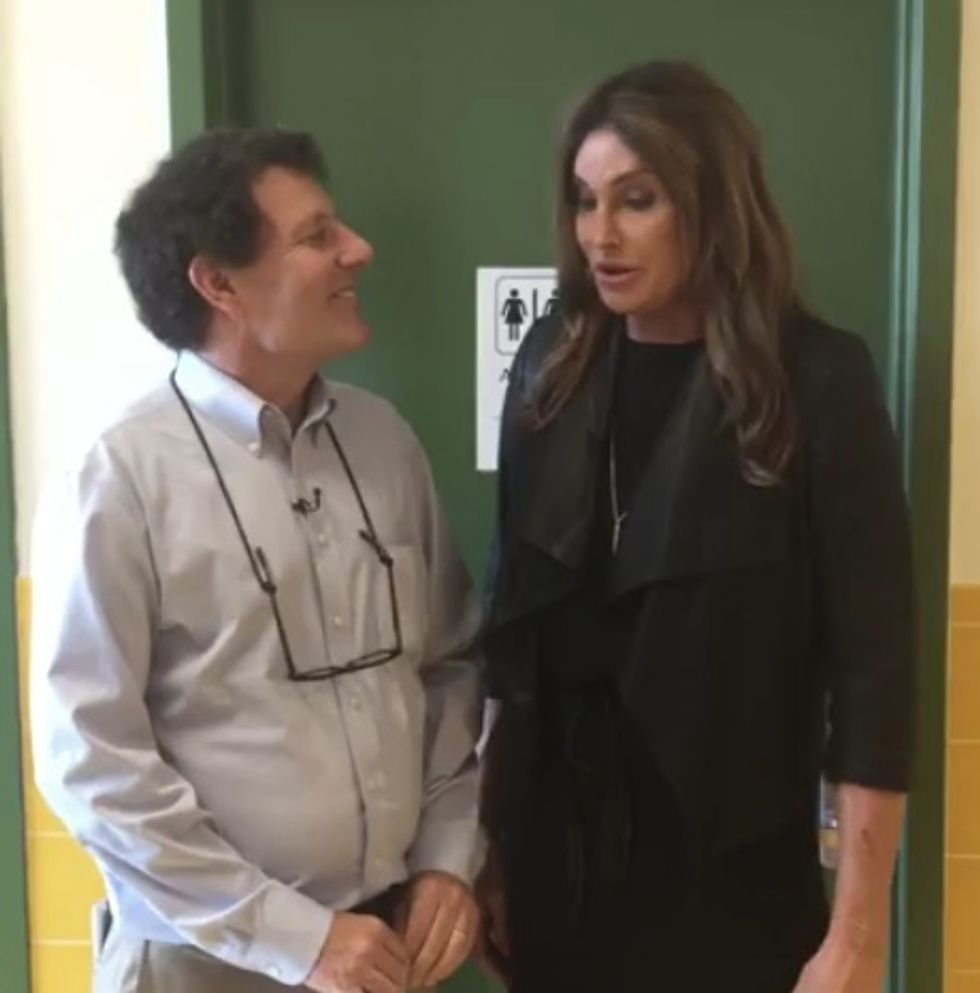 Image via Facebook/New York Times
When asked about the safety concerns that many have voiced about sexual predators using the guise of transgenderism as a means of abusing women and children, Jenner explained that this matter should not be included in the debate.
"That is against the law," Jenner said. "It's already on the books."
Jenner said that it has always been illegal for a man to walk into a women's restroom and molest someone, whether that man is "wearing a Laker's uniform or wearing a dress."
The group affected most by laws that prohibit transgender people from using the bathroom of their preference is today's youth, Jenner claimed, noting that the suicide rate is nine times higher for transgender children, adding that 41 percent of all trans kids by the age of 21 have attempted suicide.
"They're getting bullied, especially online bullying. They're getting harassed by other classmates," Jenner told Kristof. "And now, the government's coming down on it. It's just like more bullying. They don't feel like they can live their lives."
"You know, as far as politicians saying that it's not safe to let 'the guy' into the restroom, there are no cases of trans people in restrooms ever being arrested, ever having any problems," Jenner said. "They just want to go in and take a pee and get out of there."
Kristof then asked whether the GOP's stance on gender issues has affected the way Jenner, a political conservative, views the party.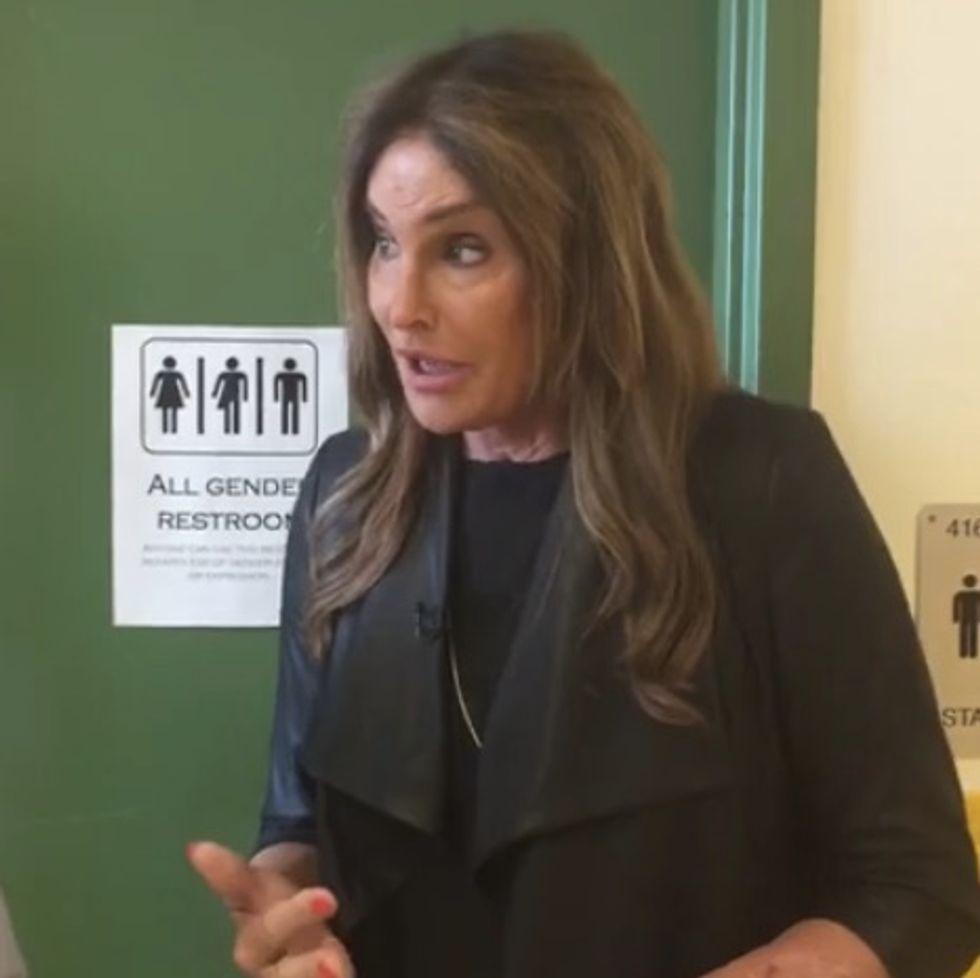 Image via Facebook/New York Times
"As far as the GOP … they certainly need more education," Jenner said. "The Democrats are certainly better on these issues, but I'm not a one-issue voter."
Jenner again emphasized that there are already laws in place to punish predators who molest women and children in bathrooms and that "the real issue is that we have to make these kids feel good about themselves."
Kristof then opened up the discussion for questions from viewers.
The first question asked if Jenner would ever vote for a libertarian.
"It depends," Jenner responded. "I'm more of a constitutionalist. I believe that the government has, basically, 18 enumerated powers; the No. 1 thing is to defend this country," adding, "I was around during the Ronald Reagan years. I see what he did ... and I don't want to see us get away from that."
Kristof then asked Jenner about the upcoming California primary. Jenner, a registered Republican who has voiced support for Texas Sen. Ted Cruz, still isn't sure who to vote for.
"To be honest, Ted Cruz is kind of disappointing me lately, especially the way he's dealing with our issue," Jenner said.
The next question Jenner addressed dealt with HB2, North Carolina's "bathroom pill" that was passed last month. Under the new legislation, transgender individuals must use the public bathrooms or locker rooms that correspond to the biological sex stated on their birth certificate.
"If I was in North Carolina right now, I'd just walk right into the ladies room," Jenner replied.
"That wouldn't be an issue for me," Jenner, whose personal documents (social security, birth certificate, driver's license and pilot's license) have been changed to "female," added.
"I think we need to put pressure on the state," Jenner said, hoping to get them to "look at this issue a lot differently than they are and change the law"